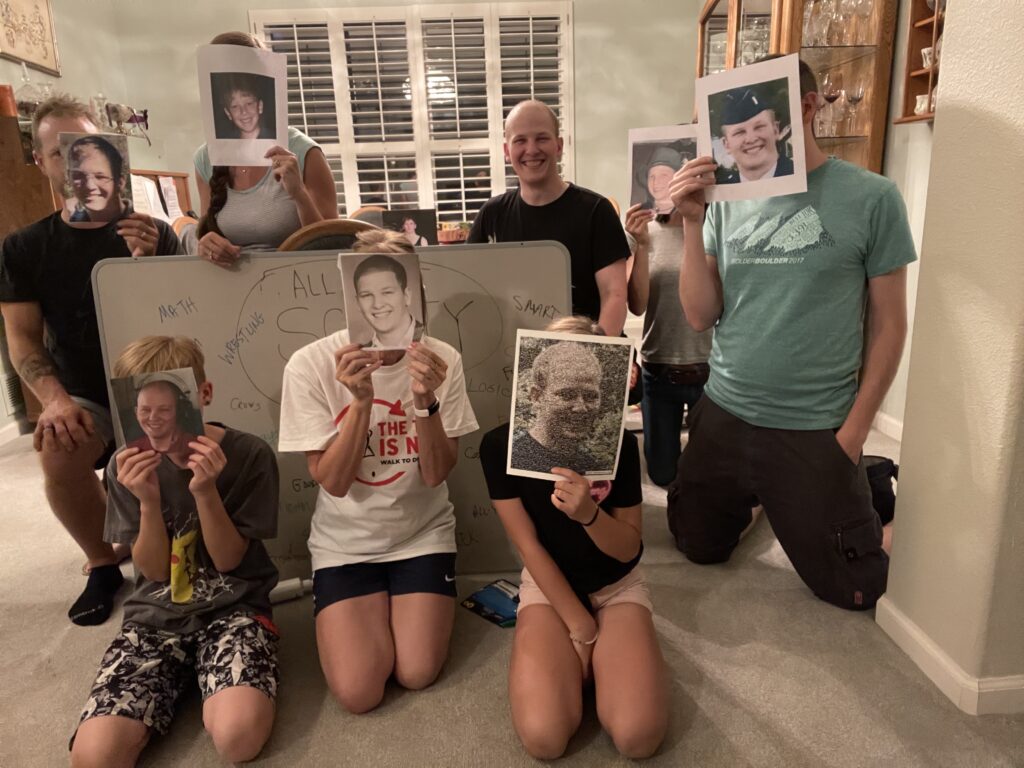 Yesterday was the first in-person family get-together I've had in two years. Last summer, my youngest son, Scotty, had moved to Dayton, Ohio because of his job. Between that and all the Covid restrictions, this was the first time I was able to physically be with the people who are most important to me – my kids and grandkids.
Since I love a good theme party, I checked the "special days" on July 8th (Scotty's birthday) and July 13th (the party day.. and his due date):
Be a Kid Again Day – July 8
Coca Cola Day – July 8
Math 2.0 Day – July 8
National Freezer Pop Day – July 8
National Ice Cream Sundae Day – July 8
National Milk Chocolate with Almonds Day – July 8
SCUD Day (Savor the Comic, Unplug the Drama) – July 8
Video Games Day – July 8
Embrace Your Geekness Day – July 13
Any of these would match Scotty's personality!
However, the ultimate theme was just to have the party be "All About Scotty." My youngest son unabashedly loves to be the center of attention. As a Mom, who has been missing having kids at home, I capitalized on the "Be a Kid Again" theme with plenty of low-budget party treats and games.
I enjoyed printing out photos of Scotty at various ages and told everyone to come dressed in his typical attire – sports shorts and a T-shirt and then we all held up one of the photos for an "All About Scotty" family portrait.
Please follow and like us: