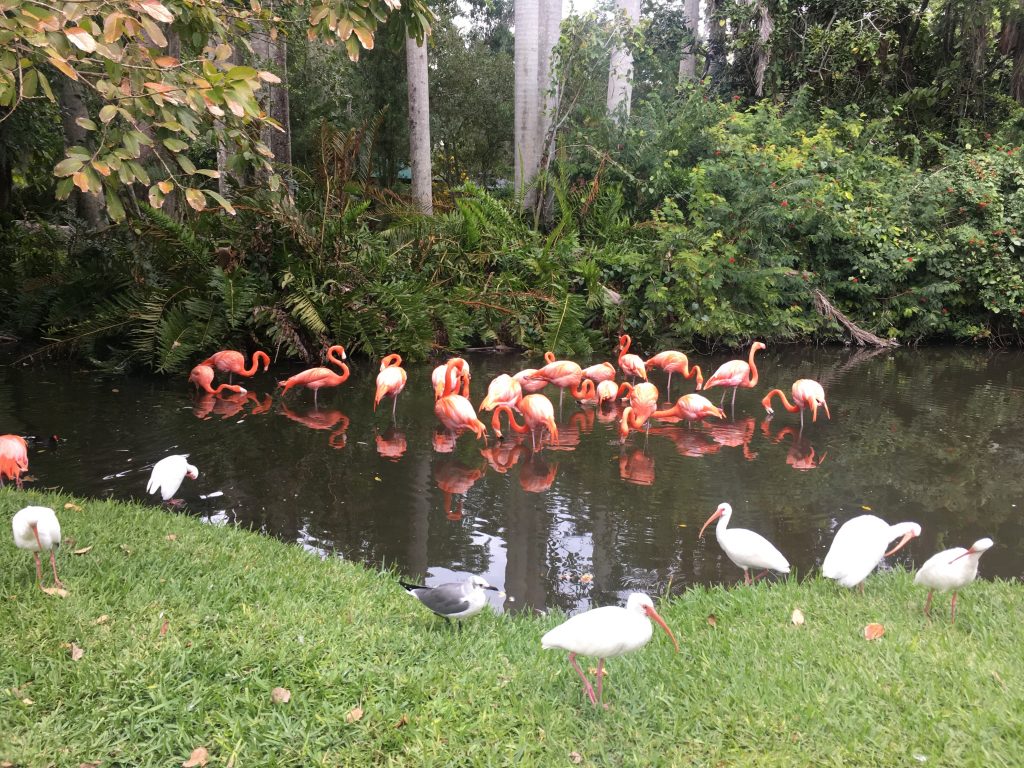 Flamingos have been my personal mascot for many years now. When Sarasota Jungle Gardens offered the opportunity to Adopt a Flamingo last April, I was so excited! 

Because of Covid, the park was closed at that time, but I was very impressed with all the paperwork I received in the mail, telling me about my adopted flamingo, Kamikaze – "Kazi" #38.
A couple of weeks ago, my friend, Amy Sargent, posted a cute picture on Facebook of a flamingo "kissing" her and, upon further inspection of its tag with a photo zoom, we found out it was none other than #38 – Kazi!   Imagine that! Without Amy even knowing I'd adopted a flamingo, she posts a very cute closeup picture with Kazi! Out of all the flamingos in the world, what are the chances?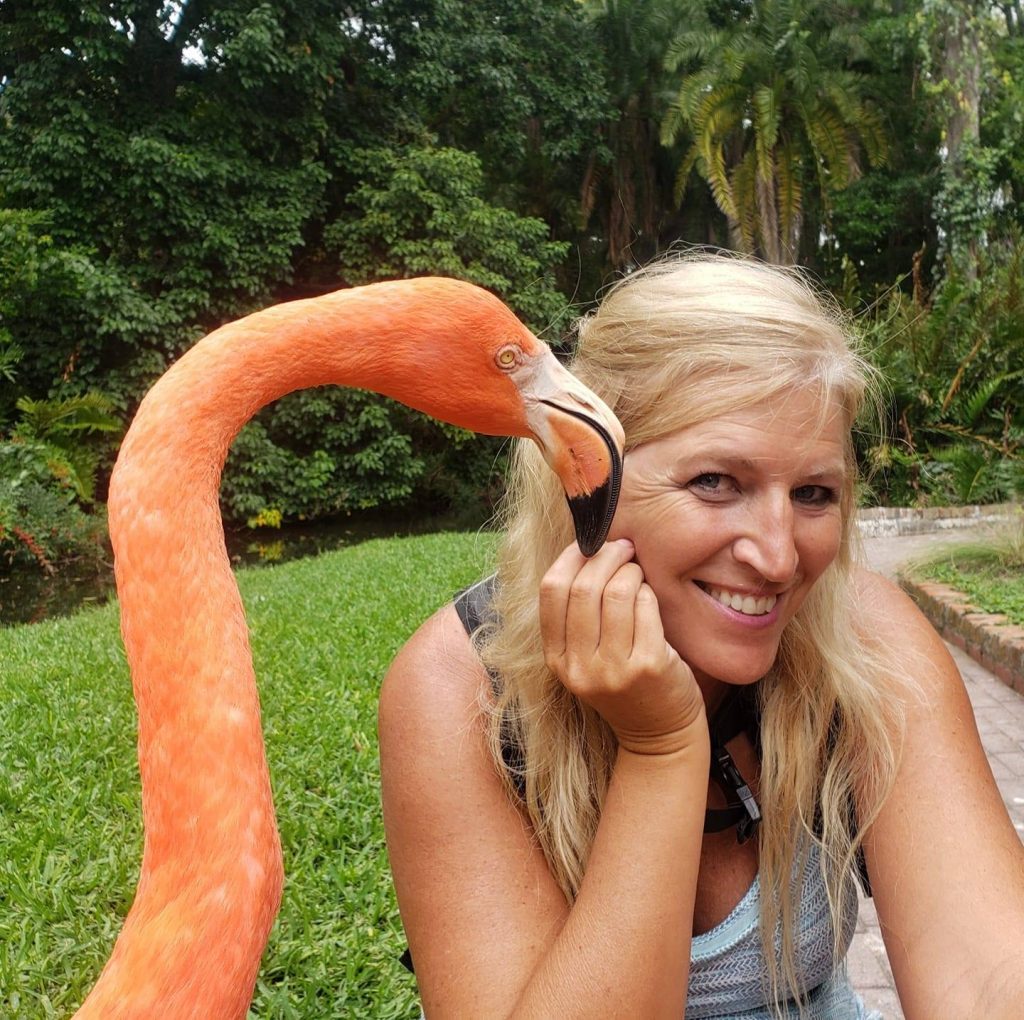 There are many beautiful flamingos and birds at Sarasota Jungle Gardens and many that didn't come out to greet the park visitors. How lucky for me that Kazi is so sociable and photogenic!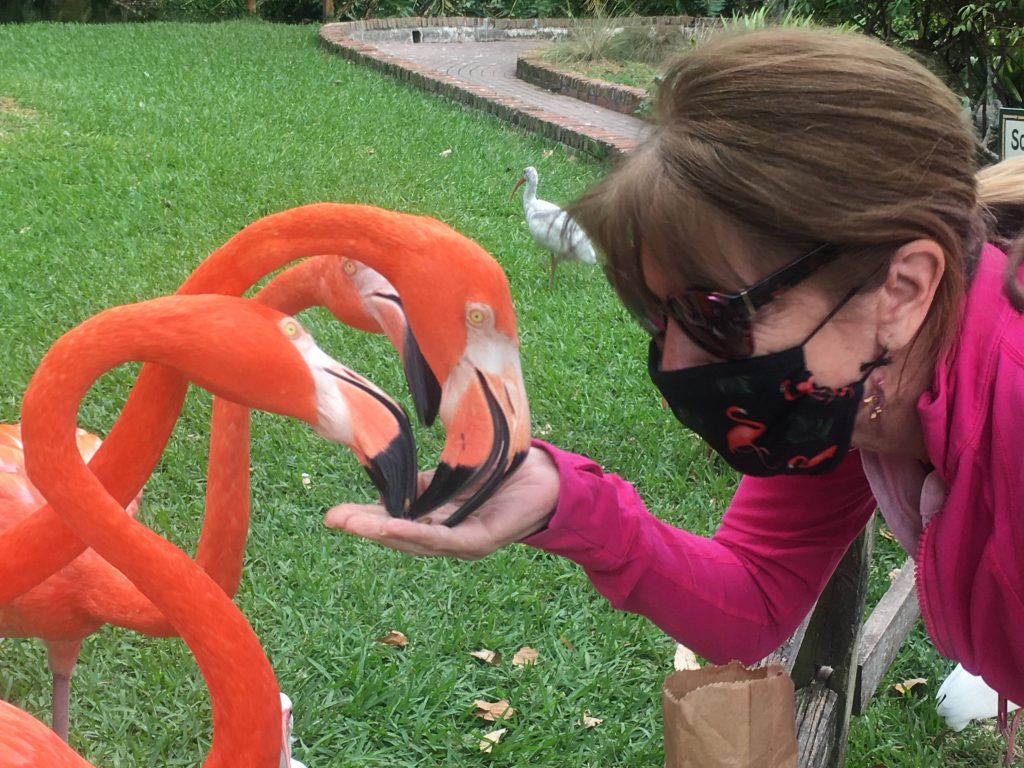 I've been especially lonely for a pet lately. With all the travel that I usually do, it's not very practical for me to own a pet, but this is a very cool alternative! Since I hope to make Sarasota a regular winter destination, I'll be able to visit Kazi and his friends at least every year. 
Please follow and like us: