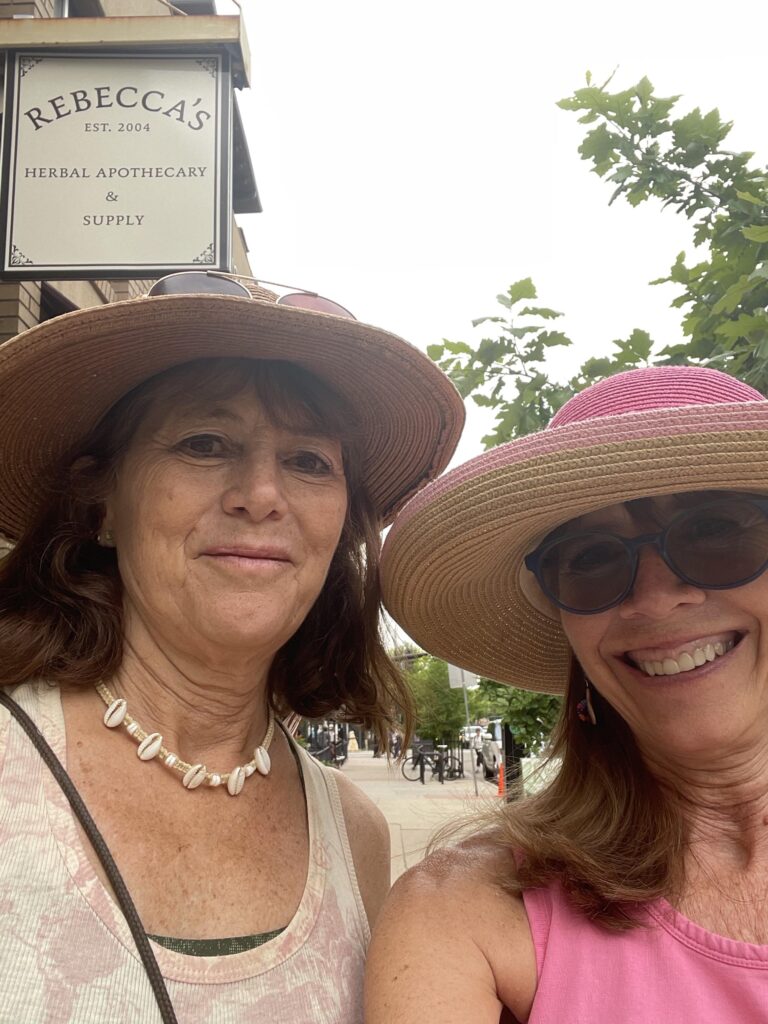 After listening to music at the Boulder Creek Festival, Cathy and I strolled along one of my favorite places in Boulder – the Pearl Street Mall. However, even though I've been up and down the Pearl Street Mall dozens of times, I'd never been to Rebecca's Herbal Apothecary – a unique store at 1227 Spruce Street, just a block North of Pearl Street.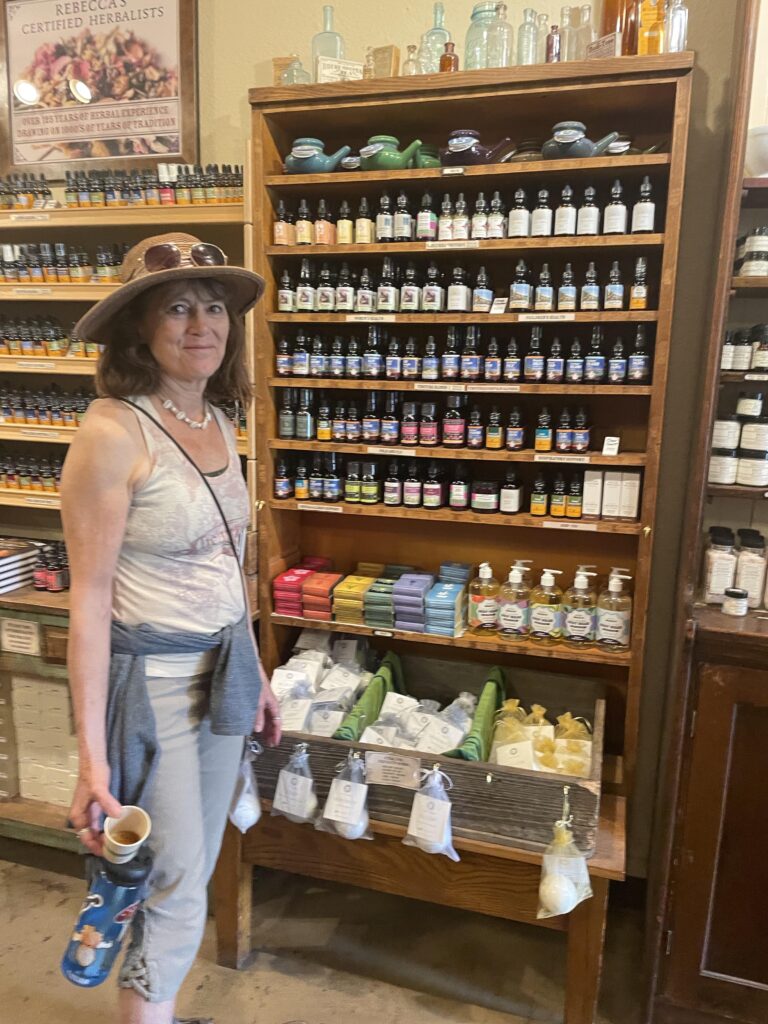 Cathy said she wanted to show me the store and as soon as I saw it, I understood why! It's wonderfully unique with the neat variety of products ranging from teas to books to essential oils with every imaginable scent!
I immediately thought of the Only in Your State – Colorado newsletter I subscribe to which sends out a daily article about unique places to visit in Colorado. This is exactly the type of place they'd feature. And here I've lived close to Boulder for over 20 years and I'm just discovering this special place now!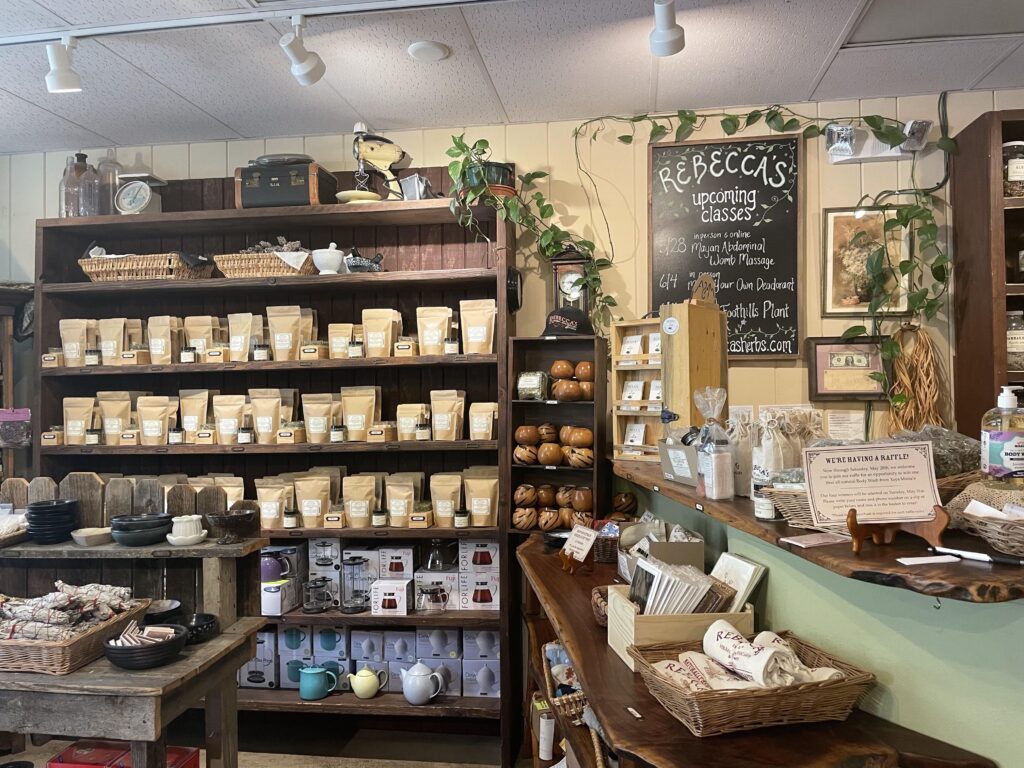 I loved the old-fashioned mystical feel of the place – almost as if it were a store on Diagon Alley from the Wizarding World of Harry Potter. Everything was so neatly in it's place that it did almost seem as if it was a fictional setting in a movie – yet everything here was real!
I tried the sample of the mint tea that was available to patrons and it was the most delicious tea ever! So sweet without sugar – apparently it was the licorice that created the sweetness. I purchased a bag to share with my daughter-in-law who is always on the lookout for healthy sugar substitutes.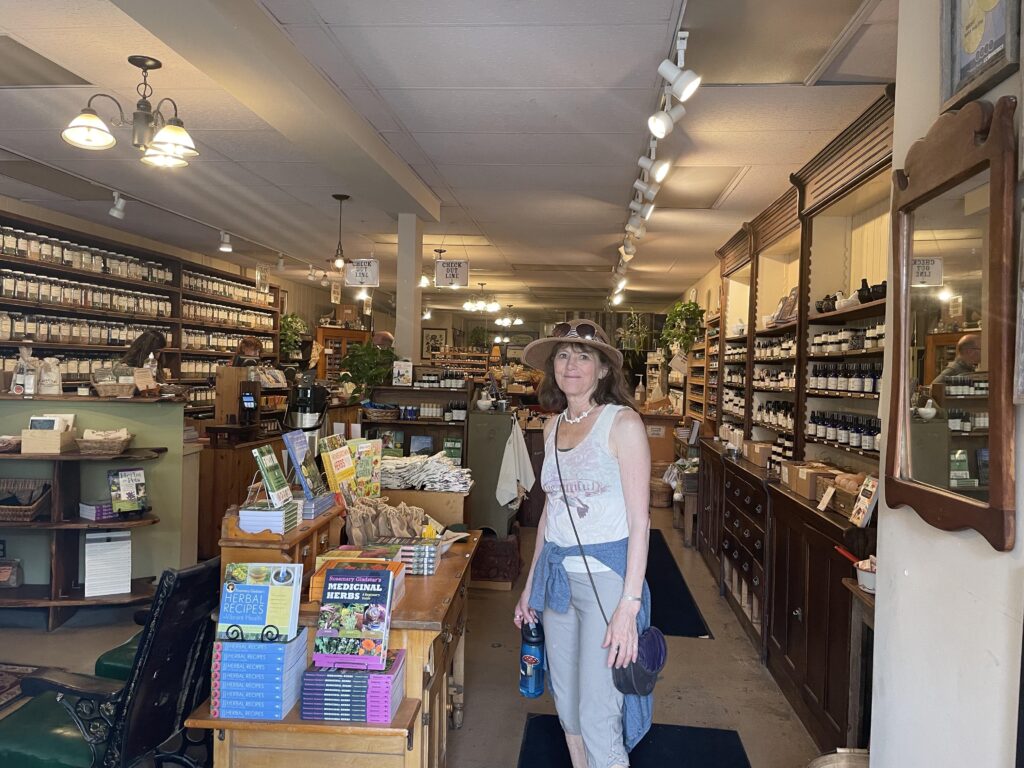 I was curious about exactly what the definition of an "apothecary" would be – an old-fashioned pharmacy? Actually, after researching a bit, my interpretation is that a modern-day apothecary is one that goes a bit beyond traditional Western medicines using herbs and other natural ingredients to create a variety of wellness products. This article lists other modern-day apothecaries.. One more publication that I will be making aware of Rebecca's Herbal Apothecary.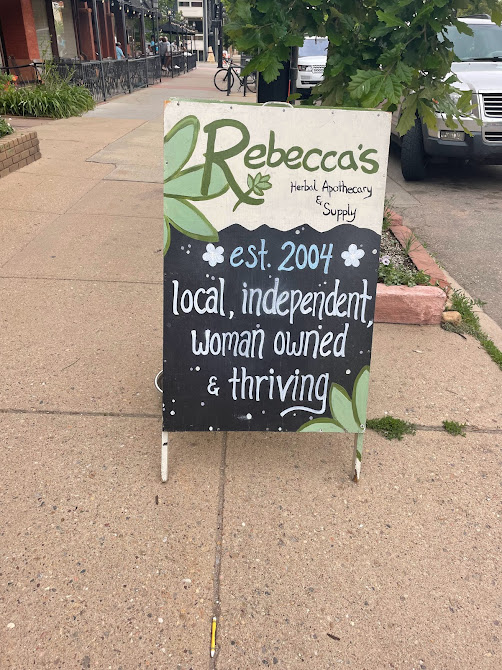 And, of course, the fact that the store is local owned by a woman is cause to support and celebrate. I have a lot of admiration for store-owners that have survived and thrived throughout Covid and the many other challenges of the times.
How fun that Cathy shared this unexpected Microadventure with me and made me aware of such a magical place!
Please follow and like us: