My 2022 New Years Project has been to have at least one microadventure each week with another person and to write about it. And if you've forgotten exactly what that means:
A microadventure is an adventure that is short, simple, local, cheap – yet still fun, exciting, challenging, refreshing and rewarding.
This week I enjoyed a series of microadventures with my friend, Mary, who flew out from Colorado to spend most of my birthday week (aka Carpe Diem Week) with me, here in Florida!
We found this wonderful little Airbnb in Tampa which served as our home base during Mary's stay. It was the perfect location, only about 15 minutes from the Tampa airport and close to Tampa's River Walk.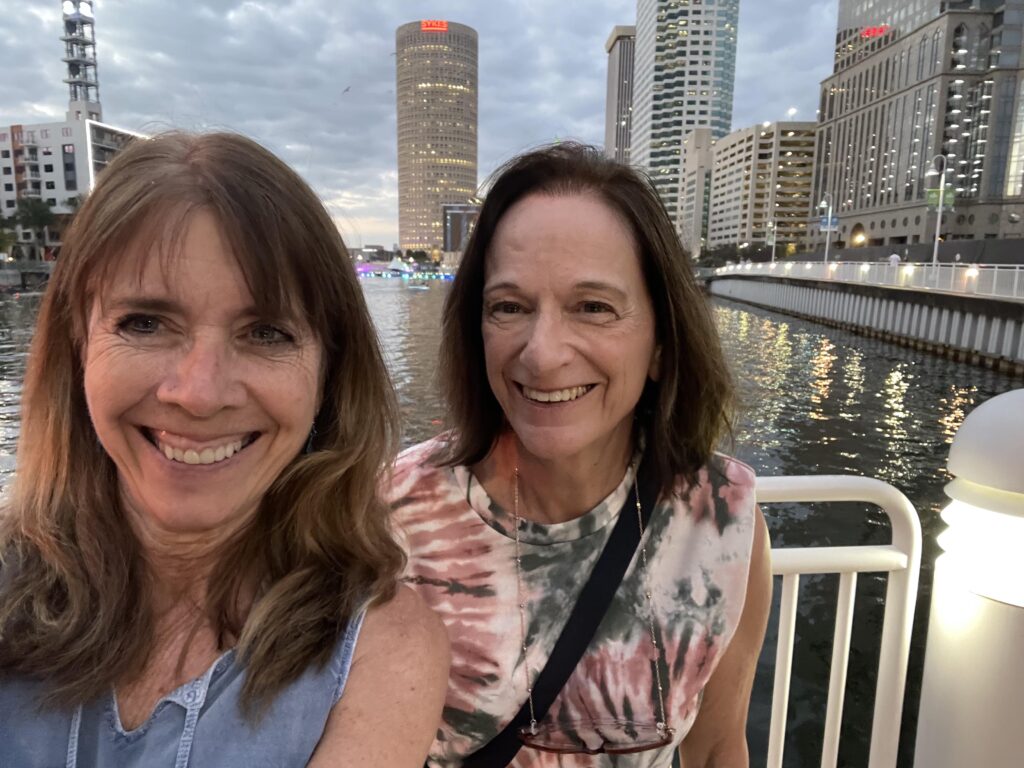 Mary arrived on Tuesday afternoon. After we settled into our Airbnb, we headed out to the Tampa River Walk and enjoyed the colored lights along the walkways in the breezy evening air. We (finally) found a dinner spot, though, clearly I hadn't done enough planning since there weren't the many restaurants that I'd imagined there'd be. To be honest, even finding a parking garage was an adventure! But we returned later in the week to explore this area more and I know I could come every day and never get bored.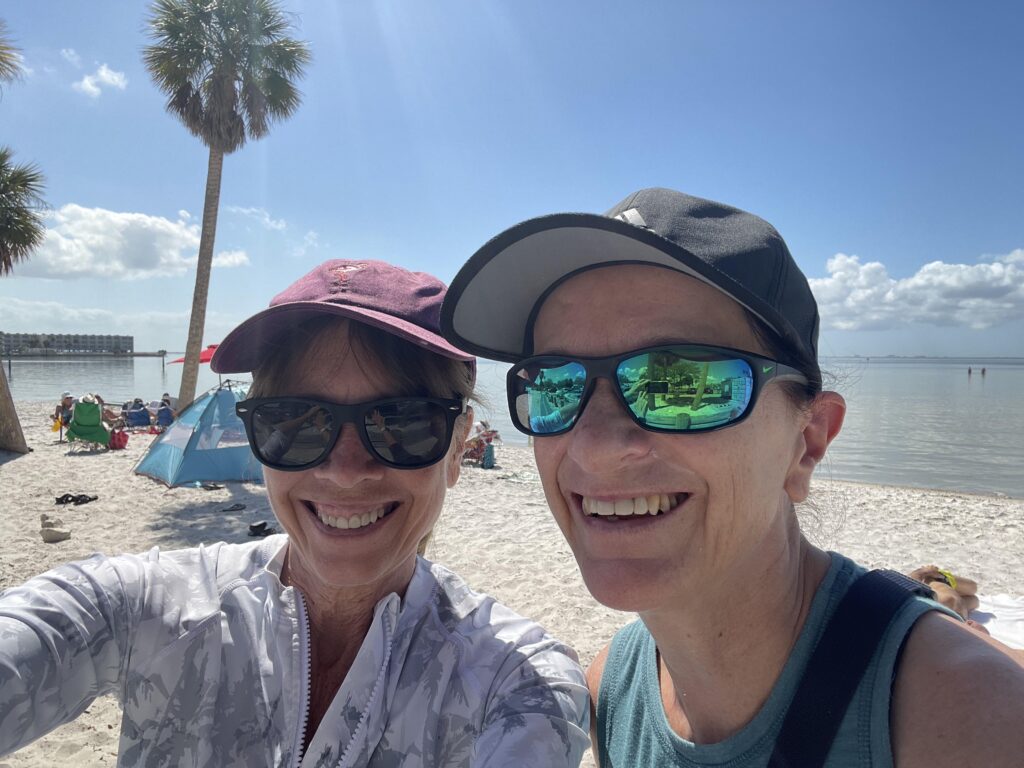 On Wednesday morning we made our way to Ben T Davis Beach and walked enough, both to get more than our share of steps, and a couple of well-earned blisters from walking with the wrong shoes. Still, the scenery was pretty and conversation with Mary is always interesting. We dipped our feet in the water to cool them off before heading back to get ready for our evening in Gulfport!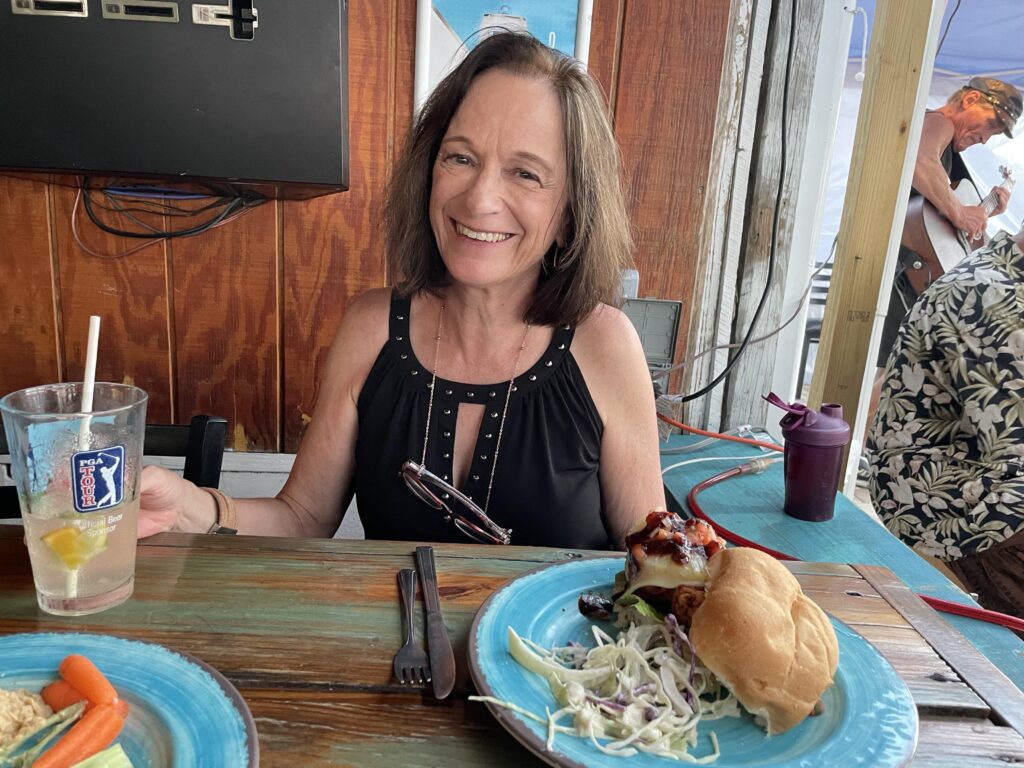 Becky joined Mary and I at The Tiki Bar & Grill for some delicious drinks and dinner. If you look off to the right hand corner of this picture you'll see there's a guy playing the guitar. We had "front row seats" to the Open Mic Night performers. Becky knew the lyrics of one of the songs better than the performer herself! Next year, it will be her up on stage!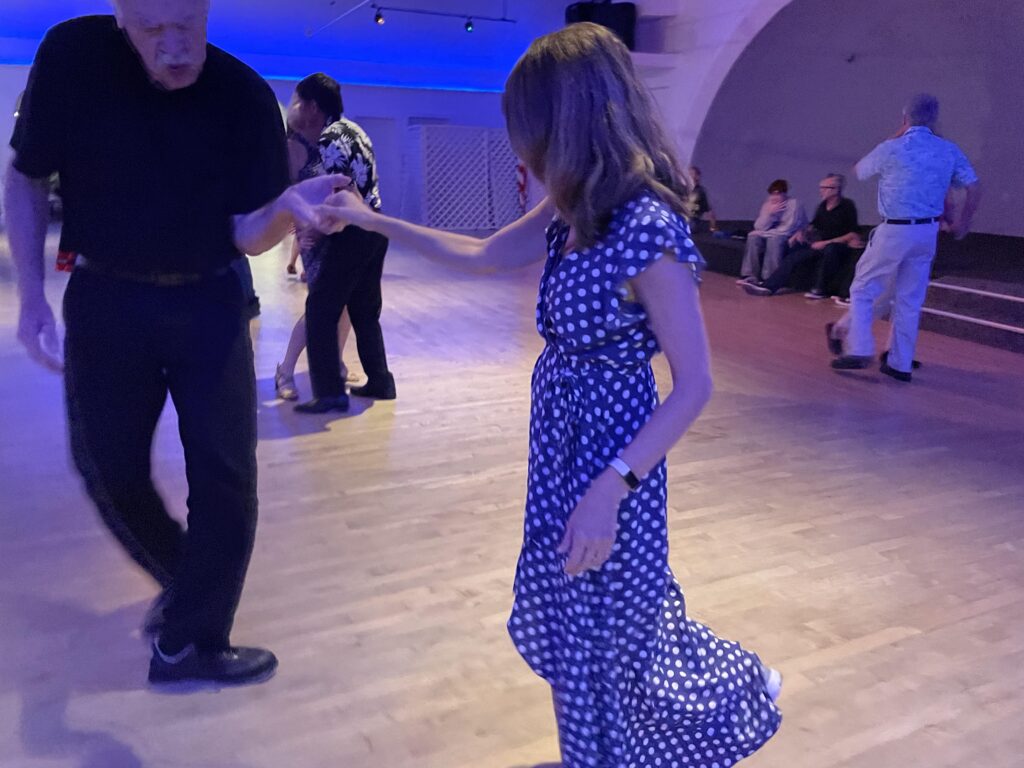 After dinner, we headed over to the famed Gulfport Casino for some East Coast Swing dancing! The dance floor was expansive and the experience reminded me a lot of going out dancing at the Avalon in Boulder. The music included two of my favorites: the Stray Cat Strut and In the Mood. Even though I didn't know this crowd, there were plenty of willing and talented dancers. So much fun! It's quite a drive from Sarasota, but they have swing dance every Wednesday night, so I hope to make it out at least once or twice a month.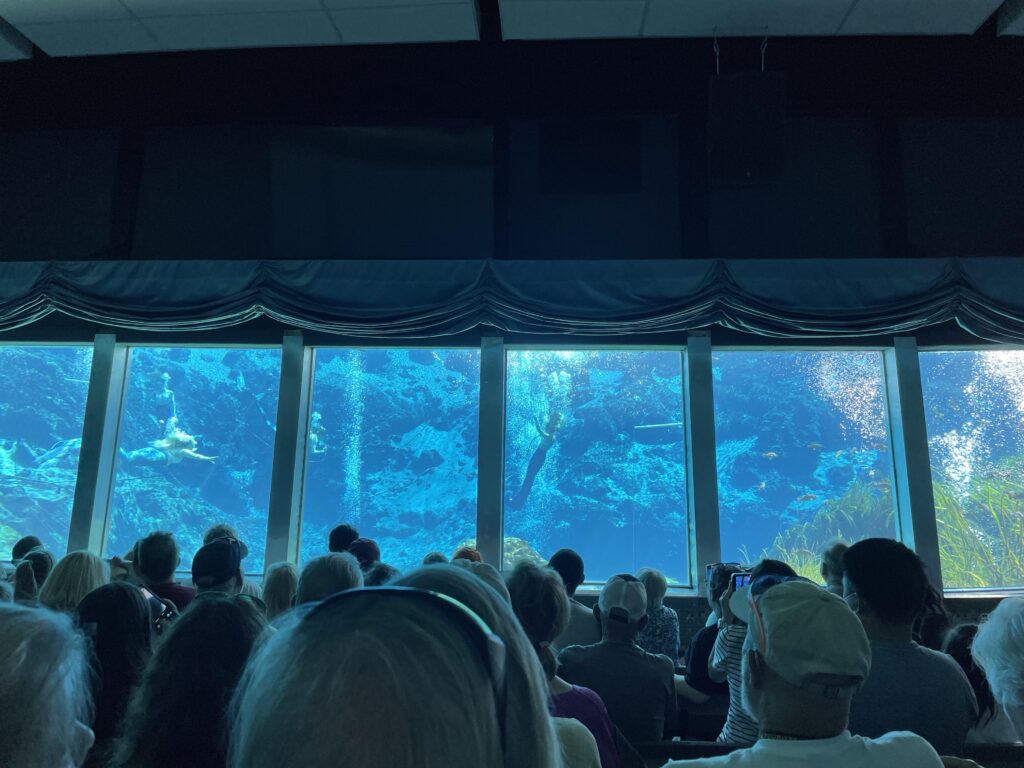 On Friday, we ventured North of Tampa to explore Weeki Wachi Springs State Park. The "main event" that makes this park so unique is the live mermaid show that's performed twice a day. We arrived at the park just in time to get in for the first showing. The performance was a little like an underwater ballet performance of "The Little Mermaid."
Unfortunately, we weren't at the park early enough to be able to enjoy any of the boat rides and the water park area was closed as they were preparing for the next season. We got to explore Tranquility Trail and the Park Ranger show but I'd like to come back here some time, maybe with Diego and Reneya to get the full experience.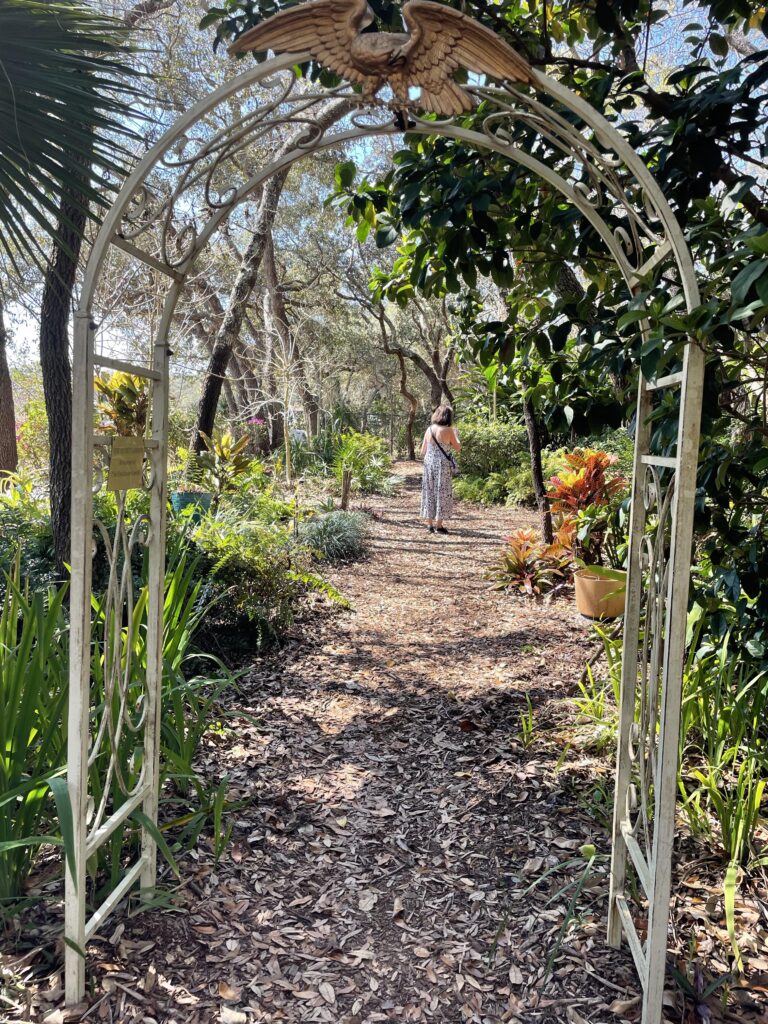 On our way back to Tampa, Mary and I stopped at this charming Nature Coast Botanical Gardens located in Spring Hill. I learned about both Weeki Wachee Springs and these gardens from this Only in Florida article. I didn't really know what to expect, but was very pleasantly surprised by the beautiful themed gardens with sweet settings, benches, and gazebos. I could just imagine a romantic picnic around every corner.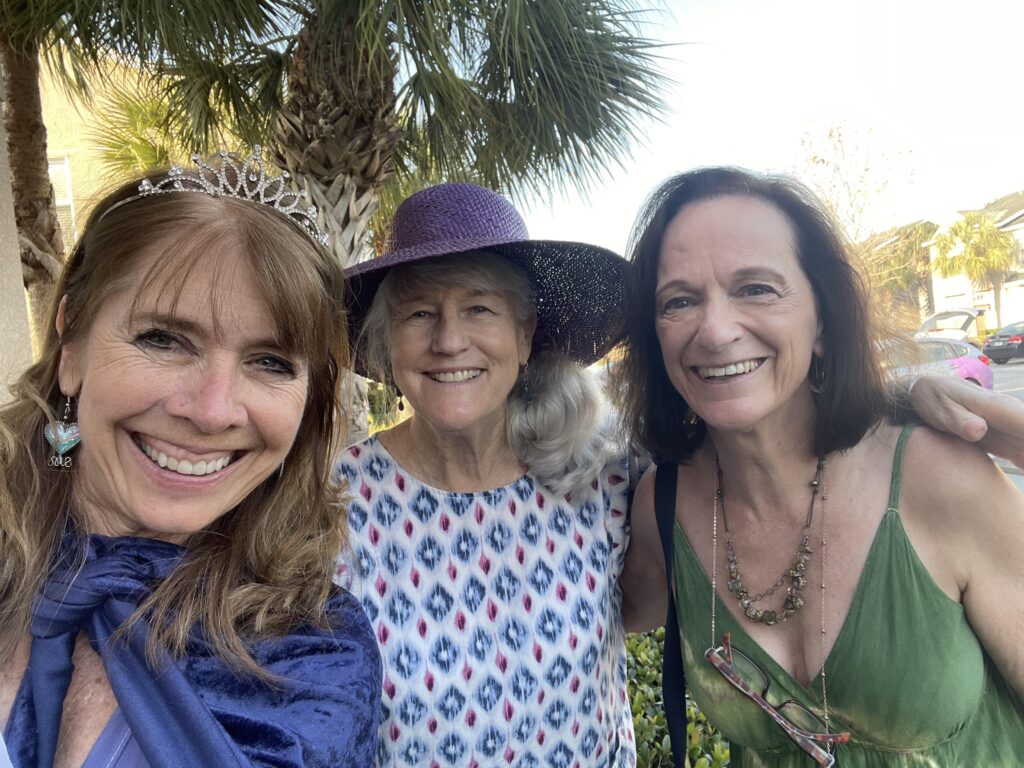 Our final Microadventure was back at Becky's townhouse in Sarasota where she hosted a very fun birthday luncheon for me to celebrate my 62nd birthday! We had princess decor and pink balloons from Dollar Tree! My favorite! Friends, food, and lots of birthday attention! What a perfect way to spend Carpe Diem day! Even though I was away from my Colorado home, I was happy to receive fun greeting cards and gifts from friends and plenty of texts, calls, and birthday wishes!
It was hard to pick just one photo from each of these microadventures. Each one was filled with moments I want to remember.. music, sunshine, laughter.
There are memories of things that aren't even part of any of these microadventures…
Struggling to uncork a bottle of wine until the cork finally popped with a bang spilling wine everywhere!
Watching romcoms and still loving a happy ending, even when they are cliché.
Mary and I trying to line up a double-date Bumble lunch and both inviting the same guy!
Sharing cheesecake, red-velvet cake, and maybe a little too much wine
All of these beautiful moments (and so many more) add up to microadventures that add up to major adventures that add up to a very happy life filled with love.
Please follow and like us: