As I mentioned in my last post, hang gliding was just one of many microadventures I experienced in Nags Head, NC last week.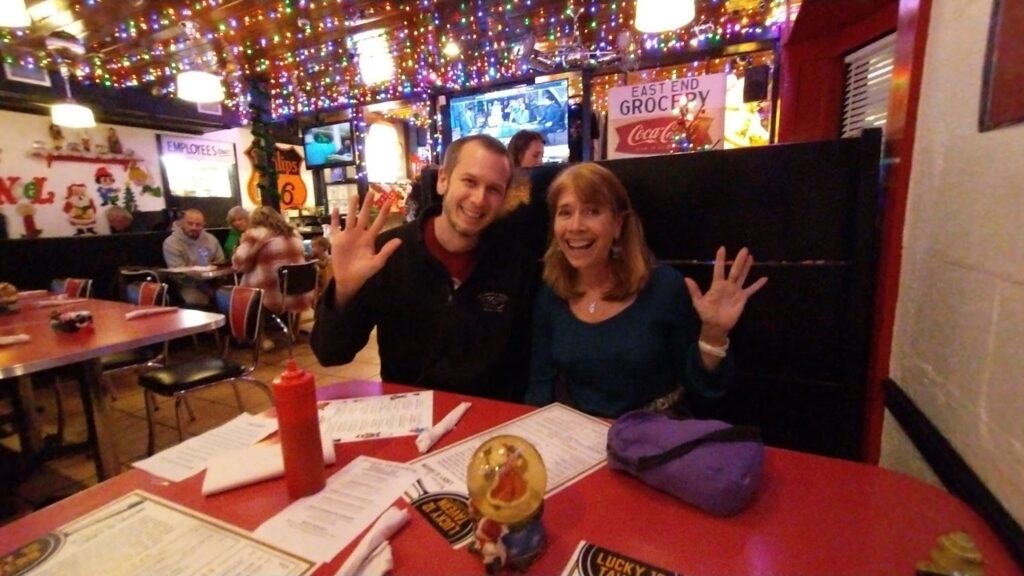 Matt, Stella, and I arrived at Nags Head on Friday, Dec.9th, in time for dinner. It turns out that this is the off-season in Nags Head and the first three dinner places we tried to eat at were closed (they really need to do better at keeping their Websites current.)
We'd passed this very festive-looking place called "Jingle 12" which I thought looked perfect! Matt, however, had given it a thumbs down. Even after three of his picks were closed, he wanted to go to the Outback.
It took a bit of persuasion, but I finally convinced Matt to try Jingle 12. We were all pleasantly surprised. Sure, it was over-the-top Christmas, but if you're gonna decorate, go big, right? Every inch of this place was covered with lights and Christmas decor. The theme continued to the menus with holiday-themed drinks and dishes.
The food was delicious and unique. We even took home a cookie sampler as though we'd been to a traditional cookie exchange party.
All of this was a "pop-up," only available for the month of December! Despite Matt's initial hesitation, Matt, Stella, and I all agreed that it was the perfect way to start our Nags Head Microadventures.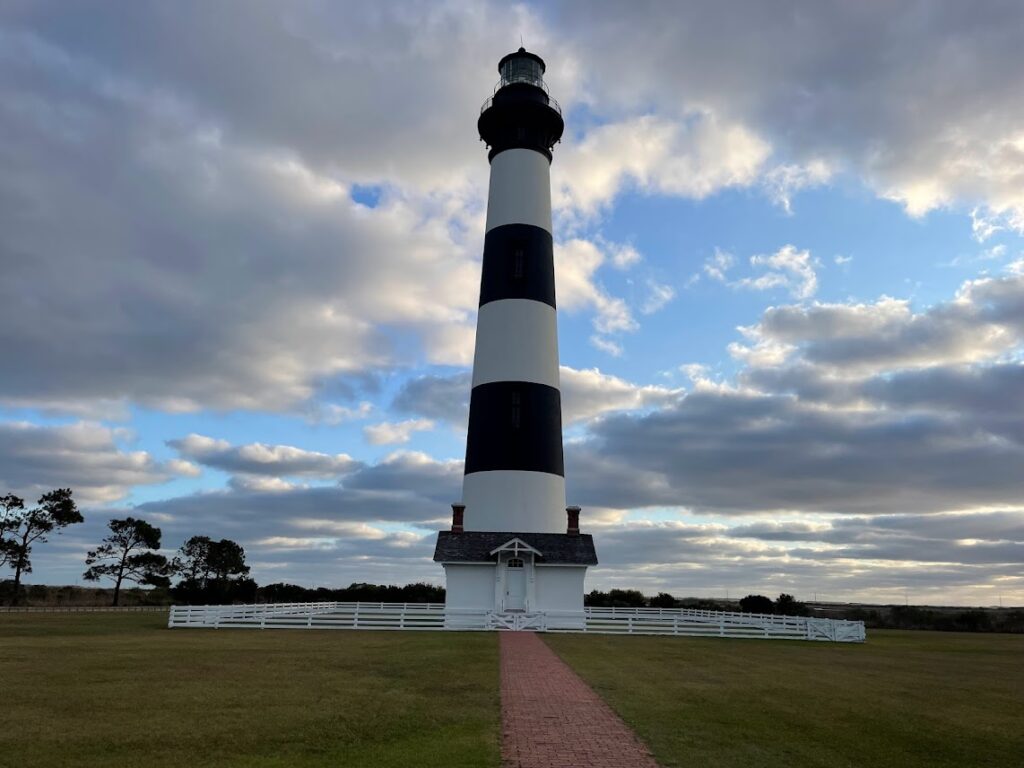 Scotty arrived in Nags Head, joining us at the Airbnb late Friday night. Saturday morning, our first stop was Bodie Island Lighthouse.
We read about this history and debated about it's 'distinctive' black and white design. (When Scotty and Matt are together, everything is a debate.)
We also walked through the grounds with the dogs (though, unfortunately, this is where they may have been exposed to ticks). Still, it was good to get some steps in and just the beginning of our very full day.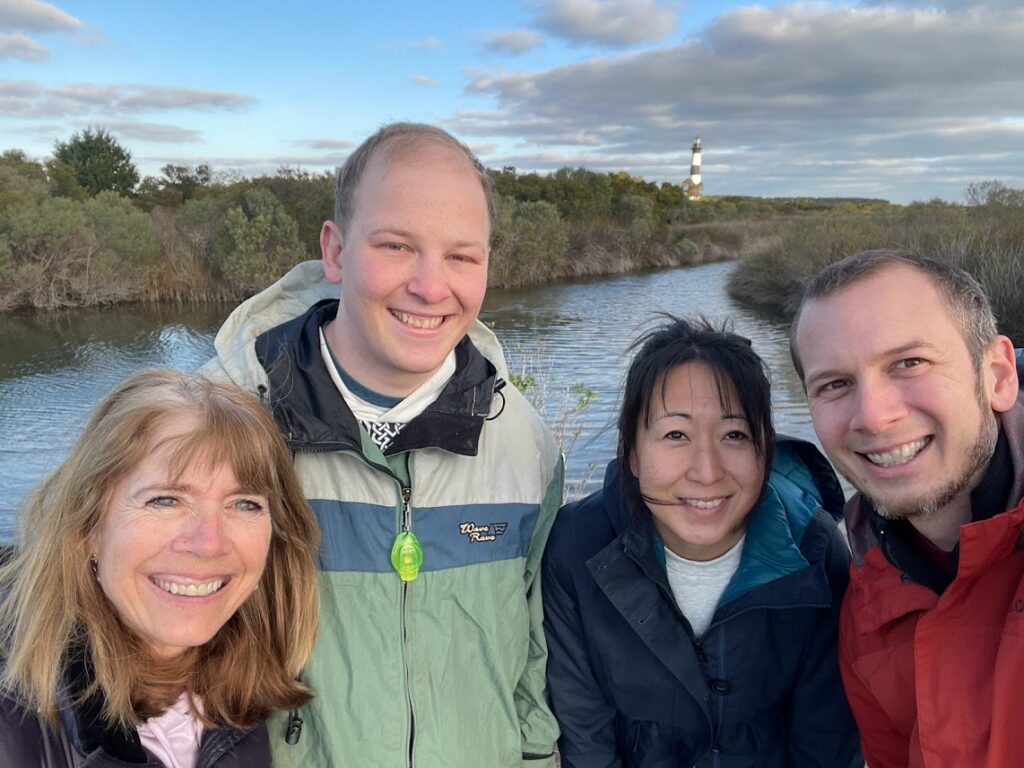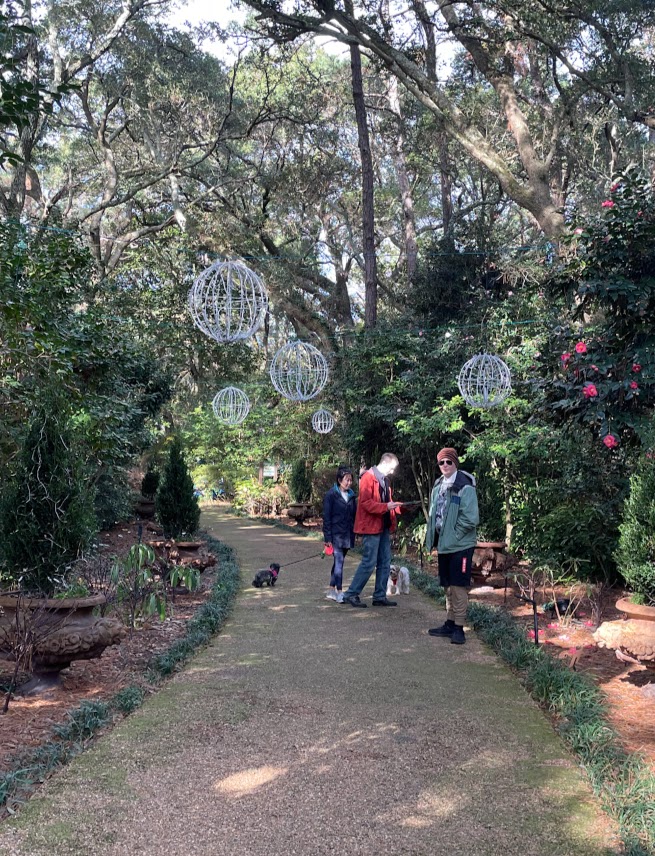 The family discussions and walking continued as we roamed through the beautiful Elizabethan Gardens in Manteo, NC. The grounds were gorgeous and decorated for the holiday season.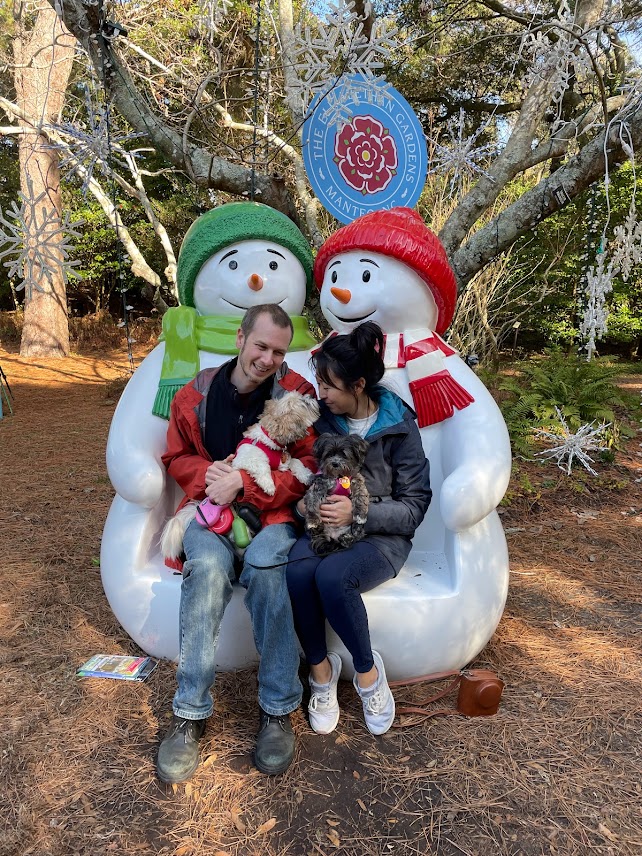 The snowmen bench provided the perfect photo op for family holiday cards.
These gardens were meant to recreate the gardens of England and as a memorial for the Lost Colony – settlers that came over to the area over 400 years ago.
Personally, I didn't know anything about the Lost Colony, but one of the guides at the park, told us all about it. We got a kick out of his dramatic story-telling. Maybe I'm getting used to the faster speed that Matt & Stella listen to podcasts, because I was getting a bit impatient with his theatrical pauses and rhetorical questions.
I have to admit, the story was a lot more interesting than a typical history class and did whet my appetite for wanting to learn more.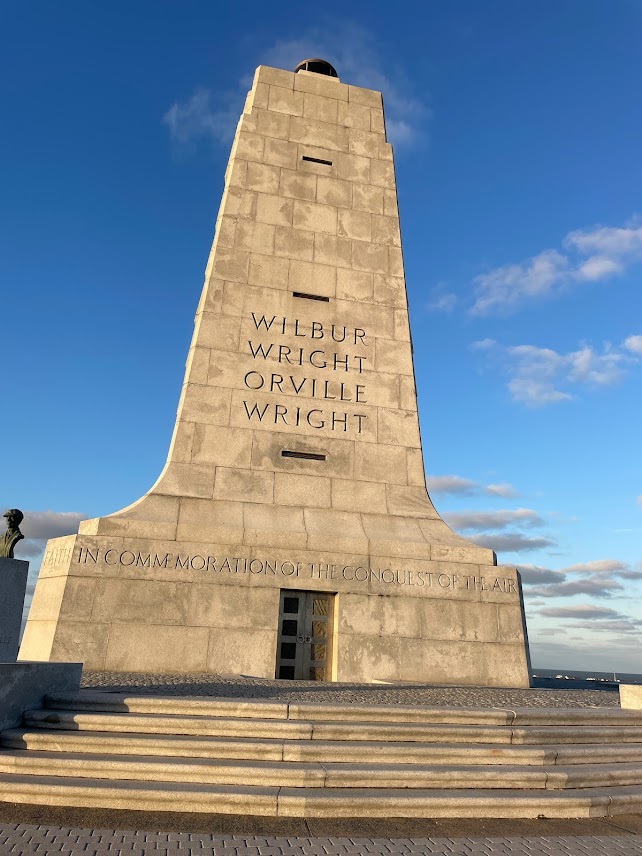 After our hang gliding experience, we continued our busy day by going to the Wright Brothers Memorial and Museum.
The museum celebrates the history of flight describing Wilbur and Orville's early designs and trials.
It's really amazing that those first flights were a mere 120 years ago! We've come such a long way in such a short time.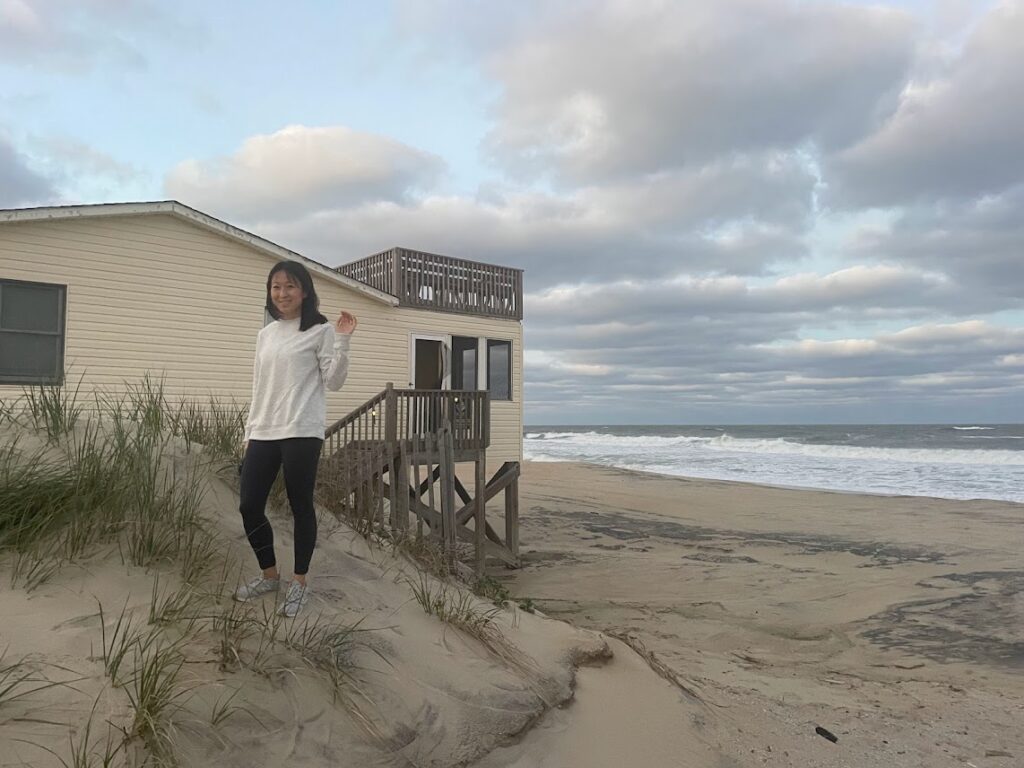 One of the novelties of any vacation is the lodging. Since Airbnb has become an option, it's especially fun to be able to stay at places other than hotels. Stella's especially good at finding unique and beautiful places, and this trip was no different. We were at a house right on the beach where we could hear the waves crashing to shore from our beds.
After our busy Saturday of Microadventures, Scotty suggested we watch the Star Wars Holiday Special. This 1978 made-for-TV special apparently was considered so bad that it won the #1 in The 100 Dumbest Events in Television History. One of my favorite memories of the day was listening to Matt and Scotty laughing hysterically at some of the Chewbacca family scenes.
The next morning we played board games before checking out and eating our final meal in the Outer Banks. Scotty needed to head back to Virginia and Matt, Stella, and I were headed to Wilmington.
It was a short trip for Scotty, but fully loaded. And in just a couple of weeks, he'll be coming back to North Carolina for Christmas!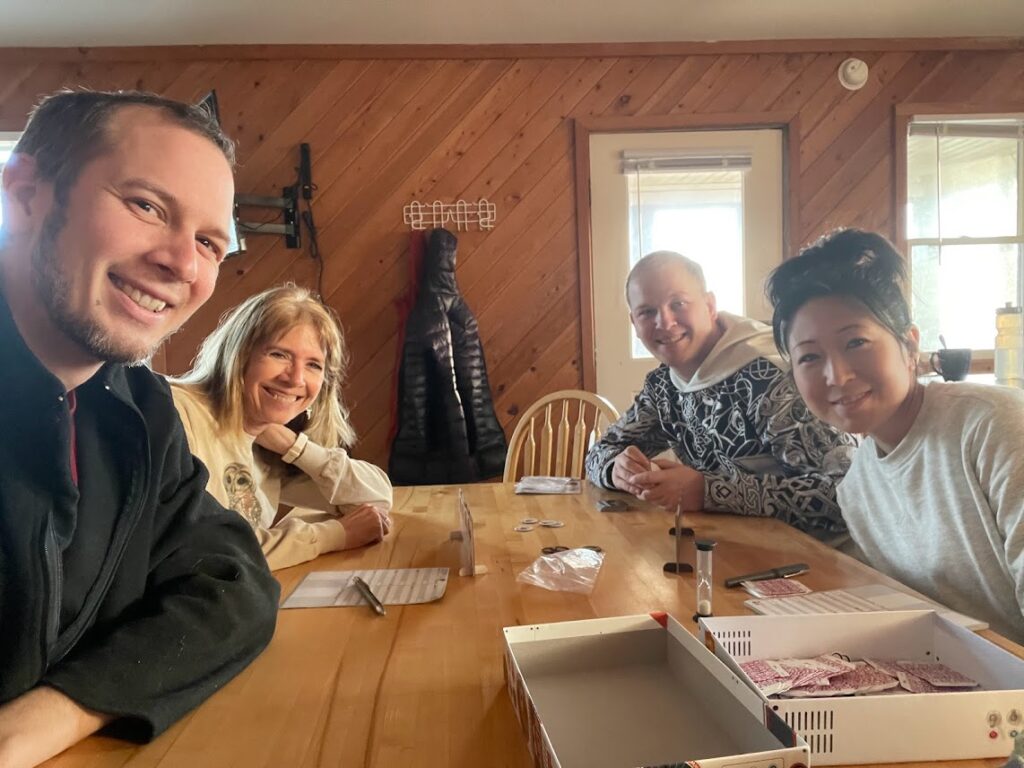 Please follow and like us: