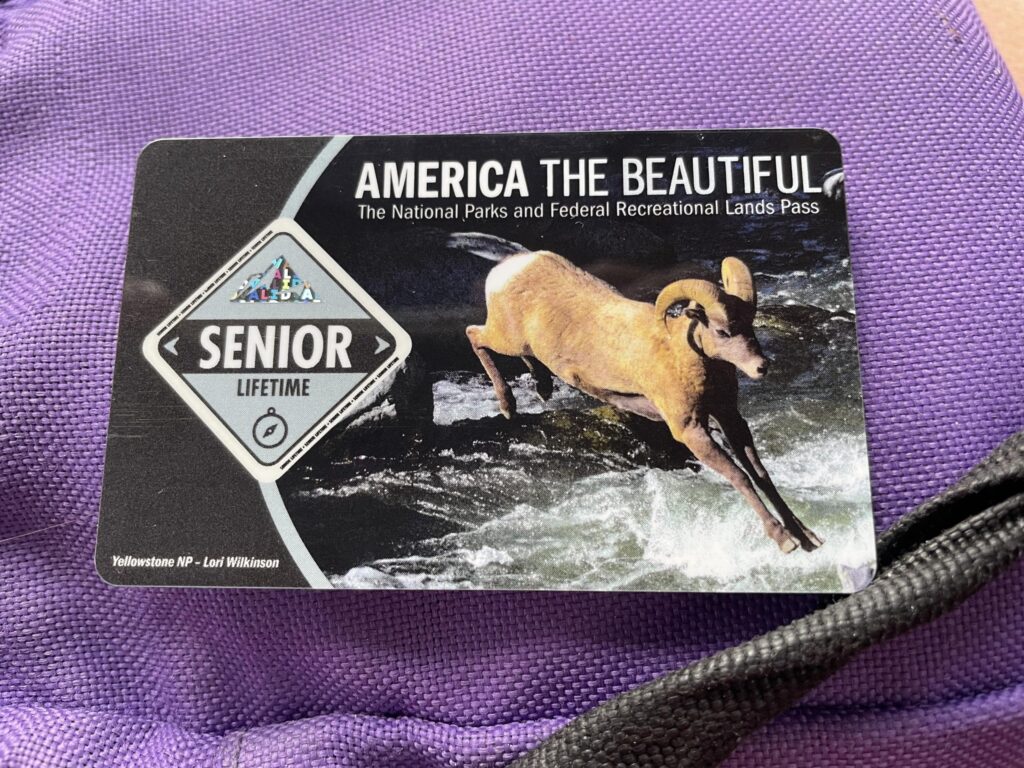 One of the things I've had on my list to do since turning 62 has been to get a Lifetime National Park Pass! Yes, one of the benefits of getting older is taking advantage of senior discounts, and when you turn 62, you're eligible to get this lifetime pass for free entrance to any US National Park!
I also bought one of those passport books, so I could keep track of all my National Park visits. Too bad I don't have stamps for all the parks I've already visited. I don't mind starting over again and revisiting those I've seen before, though, starting with the park I've been to most often: Rocky Mountain National Park.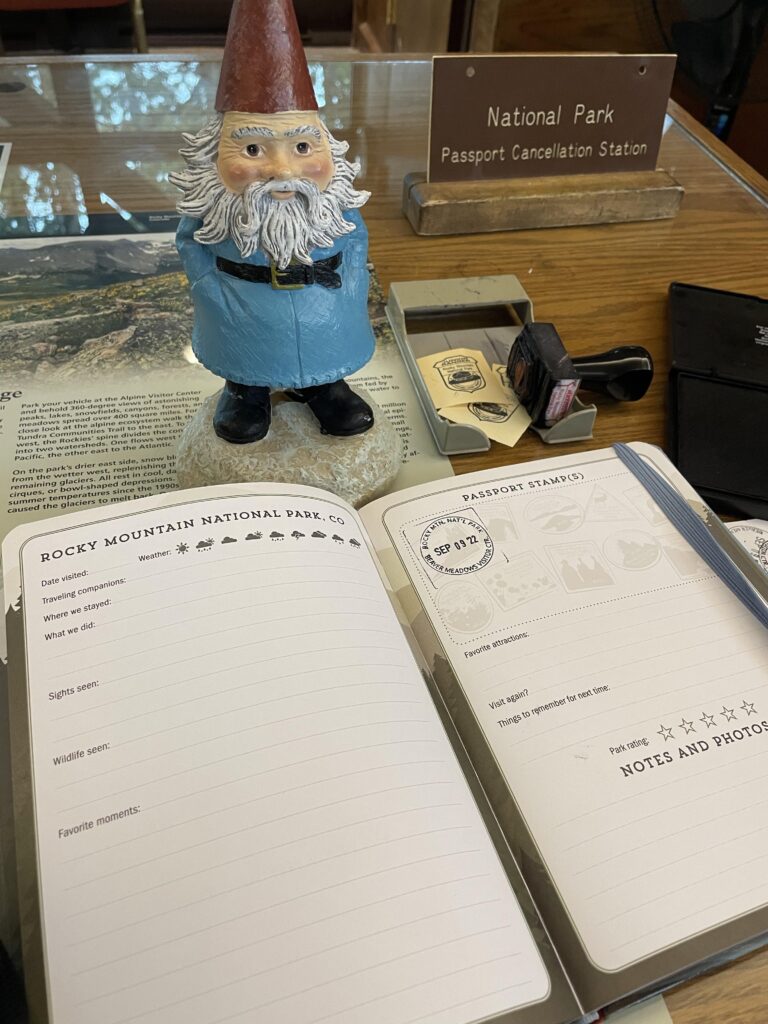 Even though I've been to RMNP several times before, I've never gone camping there… until this week! In fact, I hadn't been camping since my divorce, almost 20 years ago!
I was very excited that my long-time friend, JJ, had offered to go with me and provide all the camping gear for this microadventure. I, of course, brought my very inefficiently-packed "stuff" so we had a carload to unpack and then pack up again. We were prepared!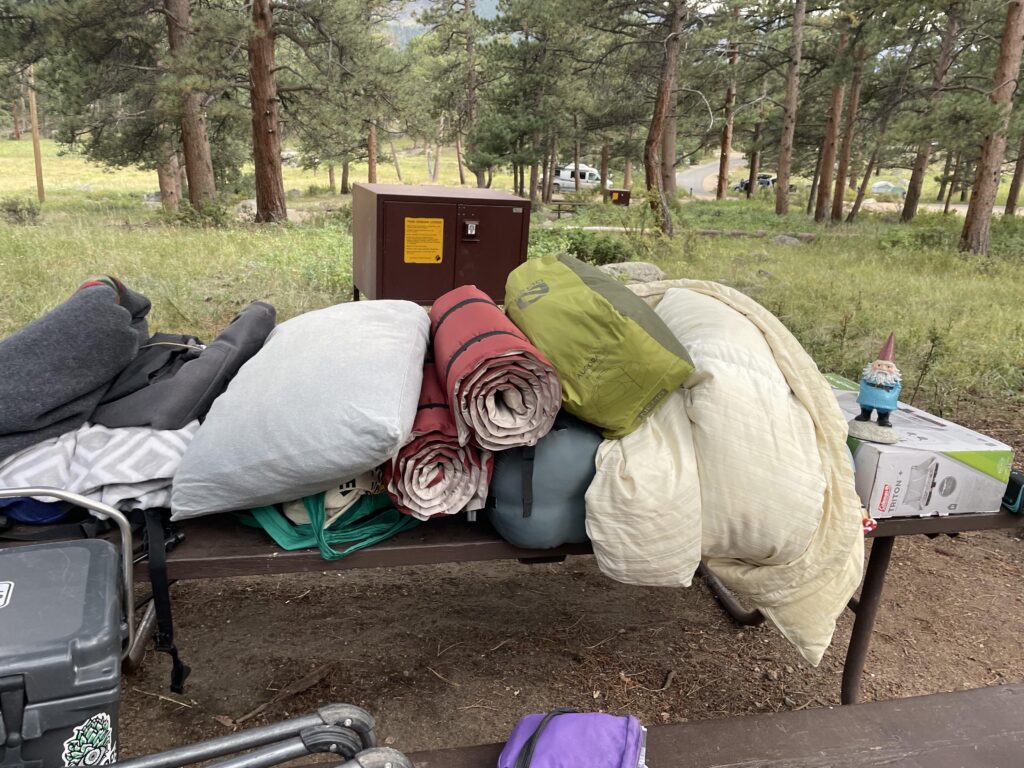 We even had two big coolers full of food for one dinner and one breakfast. Boy, did we feast!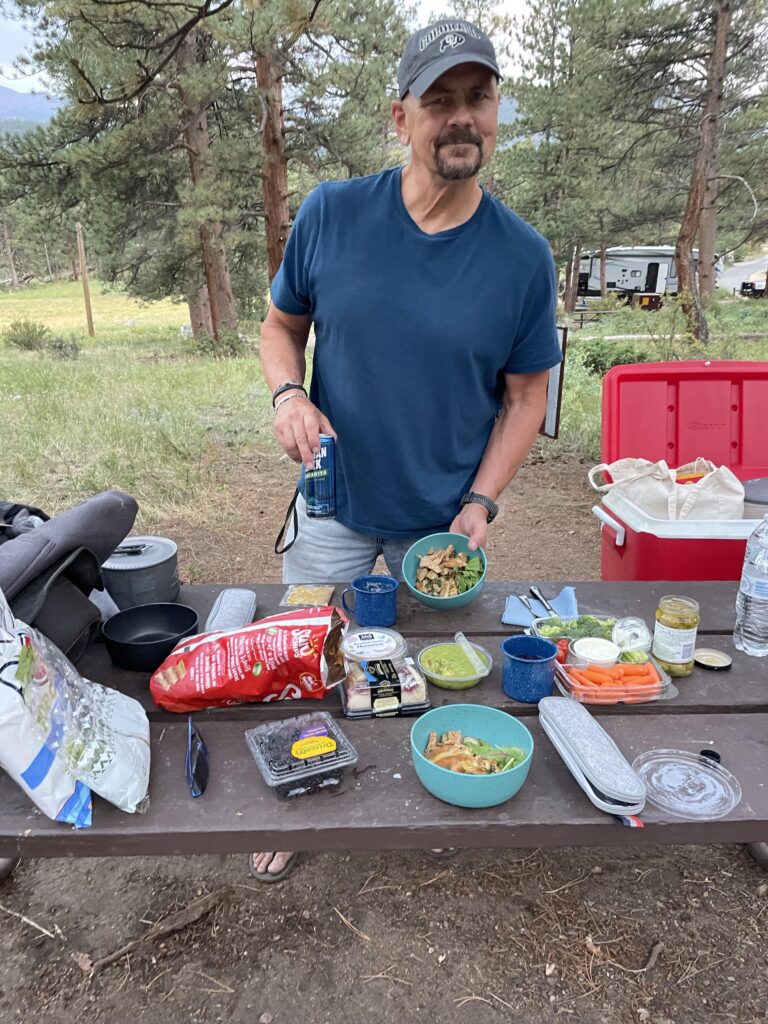 We'd timed our visit with the Harvest Full Moon — a couple days short, but close enough to look beautiful and light up the sky.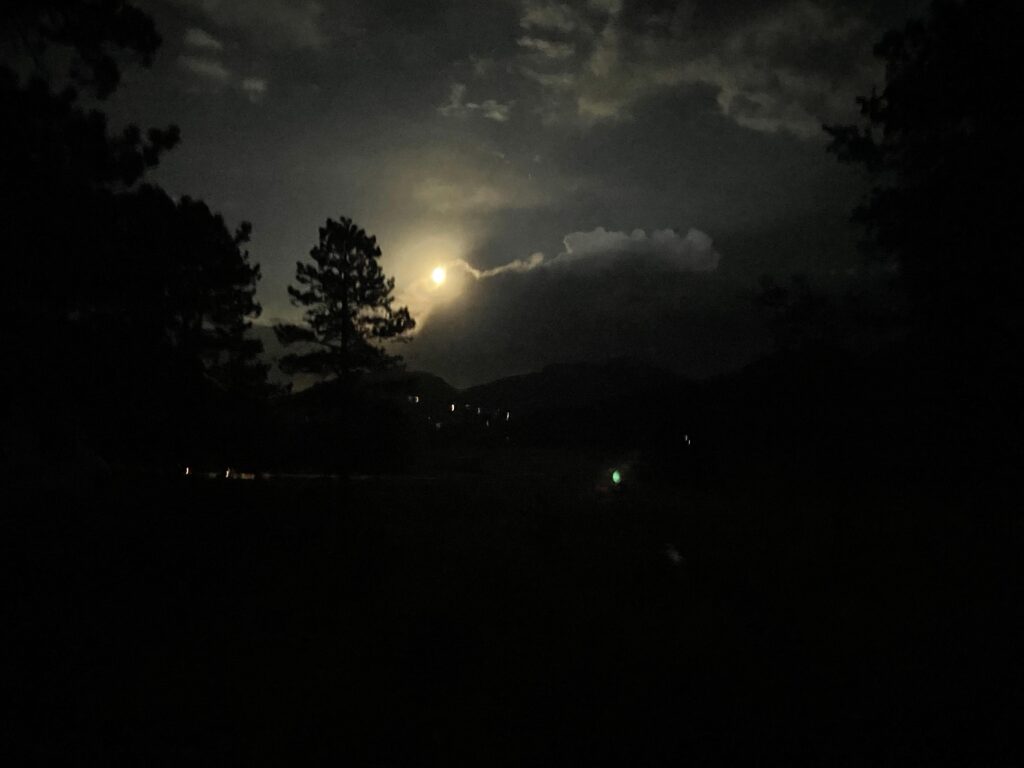 As often happens in Colorado, we went from unseasonably hot to unseasonably cold overnight. We were prepared for it all! (Packing all that stuff paid off!)
It rained throughout the night and we heard the high-pitched cries of the elk, but we were cozy, bundled up in sleeping bags and blankets.
We were able to get in a good 5-mile out-and-back hike to Cub Lake, despite the cool, damp weather.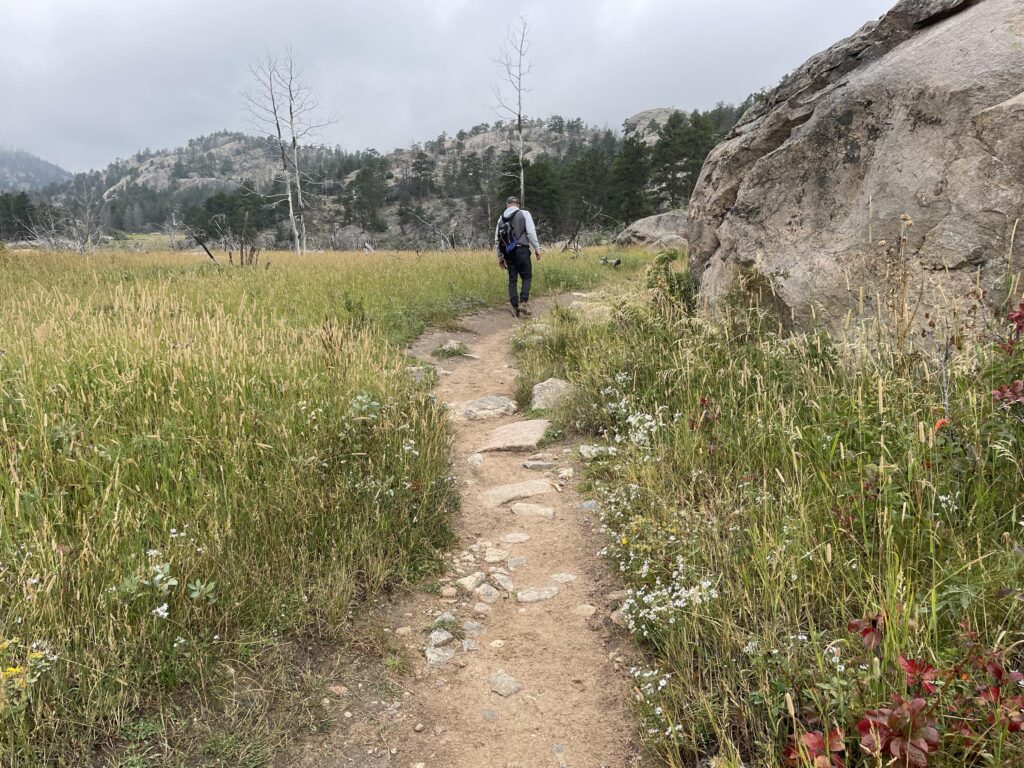 The misty weather gave a kind of ethereal effect to our surroundings, as though we were in another world. It was surprising that there were so few people around.
We saw both the last signs of the summer wildflowers and the beginnings of the fall colors. Even though we'd had a big rainfall overnight, we didn't have any mud or bad weather on our hike.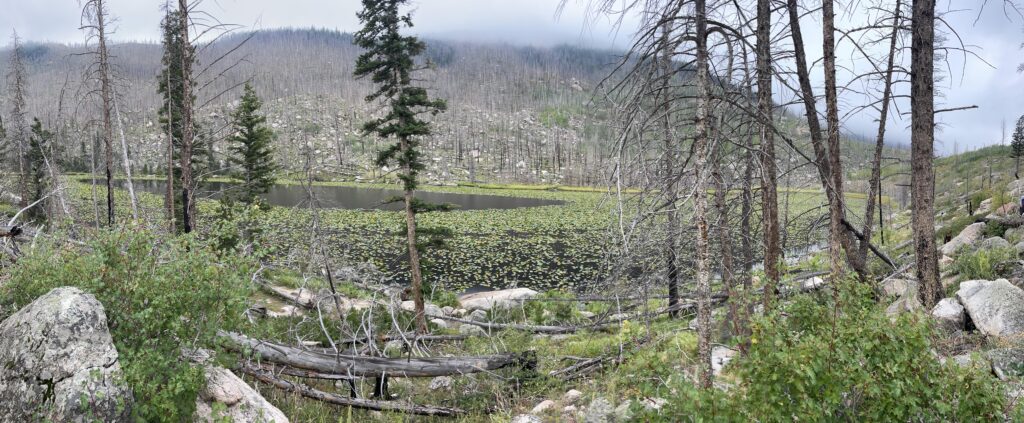 When we got to the lake, it was filled with lily pads and quite beautiful!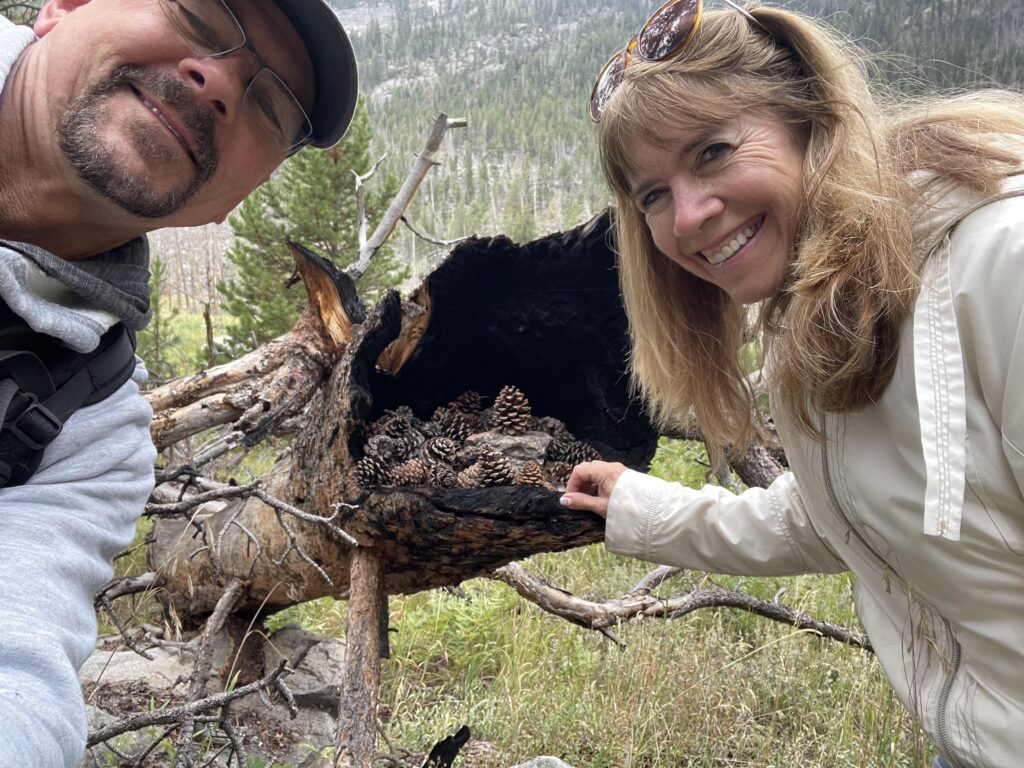 I'm always amazed at how gorgeous nature is.. I know hard-working humans help with creating the paths and laying the groundwork for the trails, too. We were noticing the work it must have taken people to line the trails with boulders.
It was the perfect hike – just the right length, with a variety of scenery and picture-worthy stops.
In a short 24 hours we were able to experience all the wonderfulness of camping at Rocky Mountain National Park!