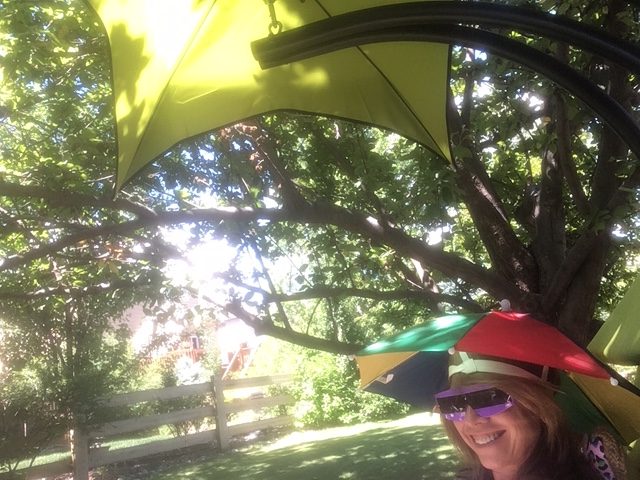 As owner of National Carpe Diem Day, one of my self-assigned responsibilities is to let you all know about interesting and quirky "celebration days" throughout the year.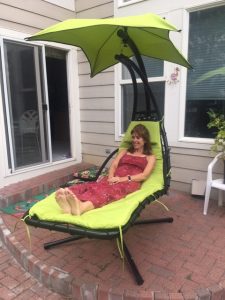 Right after I bought this fun umbrella hammock swing, I discovered that today, July 6th, Is "Umbrella Cover Day." I'm choosing to be creative in interpreting this as a day to have umbrella's cover us rather than celebrating the covers of the umbrella, which apparently was the actual intent.
By the way, today is also International Kissing Day, but for those of us who are single and social distancing, let's focus on umbrellas. Stay positive, people!
Yes, there is actually an Umbrella Cover Museum in Peaks Island, Maine… the only Umbrella Cover Museum in the whole world! Nancy 3 Hoffman wrote this book and is the director and curator of the museum and I'm guessing, the one who originated the special day! Here's a picture of her book and as you see, she also enjoys umbrella hats, like me, so it's not JUST about the umbrella covers.
What I love about these special days, my new bright green palm-tree-like hammock, Nancy's middle name (3!), the museum, and umbrella hats is that they are all whimsical!
Whimsical is defined as "playfully quaint or fanciful behavior or humor." Yes, whimsy is definitely something that makes me happy!
The description of Nancy's book says the museum "celebrates the mundane in everyday life" and finds "wonder in beauty in the simplest of things." Wow! That is exactly the essence of what I'd like to capture with my Carpe Diem Day philosophy!
I think umbrellas themselves are very fun and can be so colorful and unique. I just heard a story about how the Queen gets color coordinated umbrellas and is using them to keep the social distance guidelines. (I'm very interested in the Queen these days because I've been watching, The Crown.)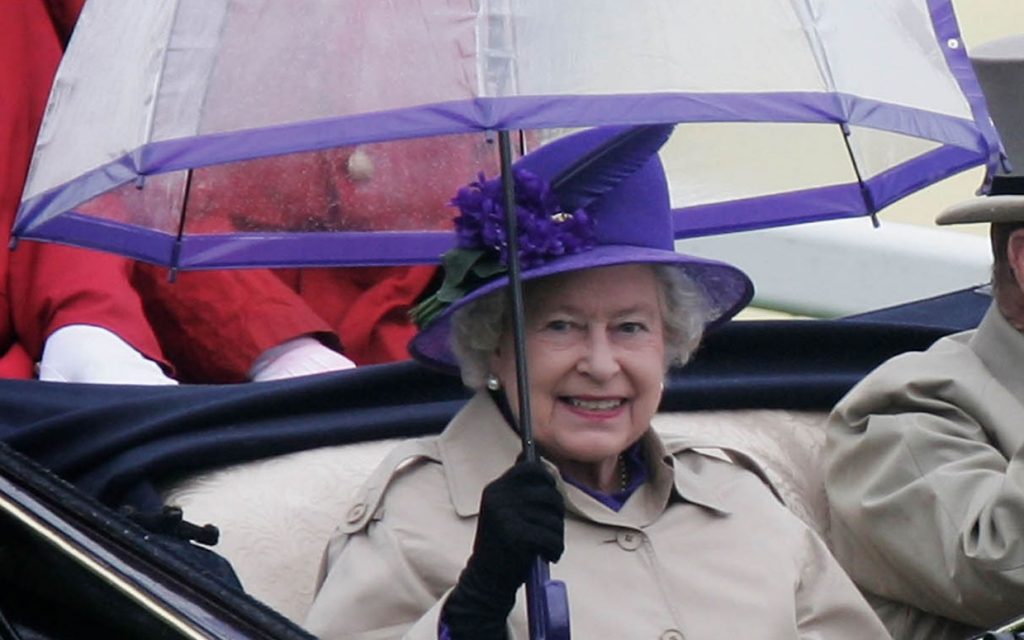 And, of course, I've always loved cute little beachy, colorful cocktails adorned with little umbrellas!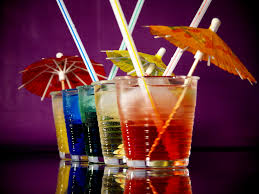 I'm going to have to check out Nancy 3's book and see if I can maybe even get an interview with her, but for now, I'm relaxing, happily covered with my whimsical umbrellas.