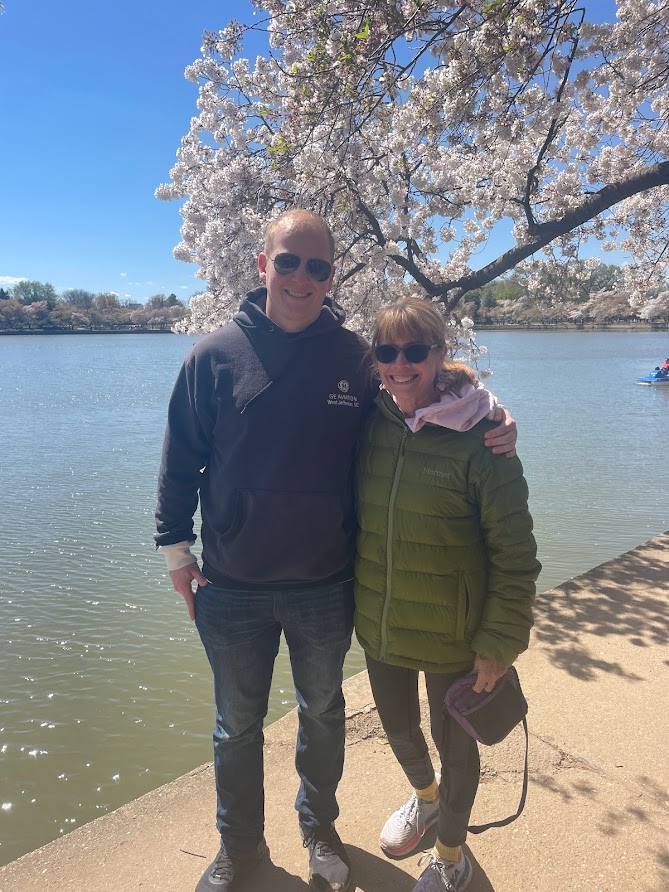 The Cherry Blossom Festival is an adventure inspiring awe
Last year was the year of Microadventures. I did some kind of activity or excursion at least once a week that inspired awe. My "rules" were that I had to do it with another person and then blog about it.
This was a wonderful habit to get into and even though I haven't been blogging about all my 2023 Microadventures, I am going to blog today about a very awe-inspiring excursion: The 2023 Cherry Blossom Festival in Washington DC.
What makes this a full-blown "adventure" (as opposed to a "micro"-adventure) is that I've been planning for it ever since Scotty moved to Washington DC last year! This took planning and travel and was a much anticipated escapade.
I just love flowers, flowering trees, and had heard how gorgeous the cherry blossom trees would be when they were at their peak.
Timing the peak
One of the difficult things about seeing awe-inspiring natural beauty is that it's difficult to time the peak days, which change from year to year.
Because I needed to make my travel plans in advance, I just estimated the peak to be around early April, and got nervous when this year's peak turned out to be March 23.
Even though we were there 9 days after the peak, there were plenty of beautiful, full trees. The weather was cool (about 57 degrees) but sunny so the scenery stunning. I absolutely want to make this an annual event (as long as Scotty is living in the DC area). Maybe next year, we'll be able to hit it right at its peak. Now I feel confident, though, that it's still worth going even a week or so past peak bloom.
Photos of the Cherry Blossom Festival in historic Washington DC
The Cherry Blossom Trees surround the Tidal Basin of Washington DC's National Mall. This is where you'll find all the historic monuments honoring our country's forefathers.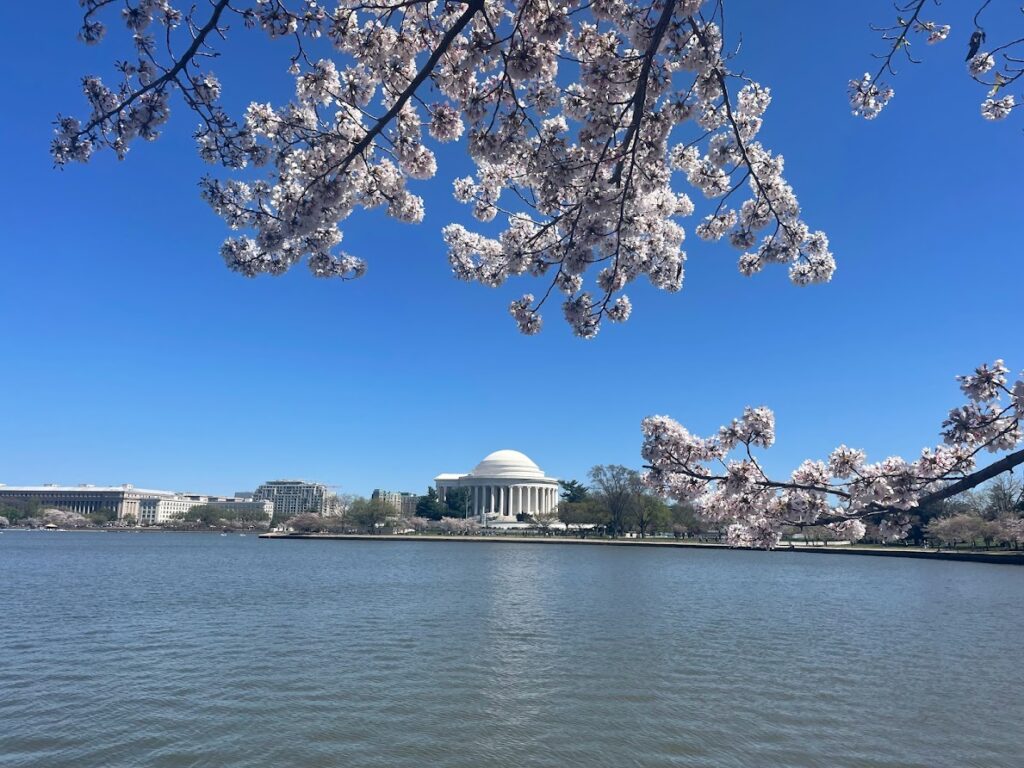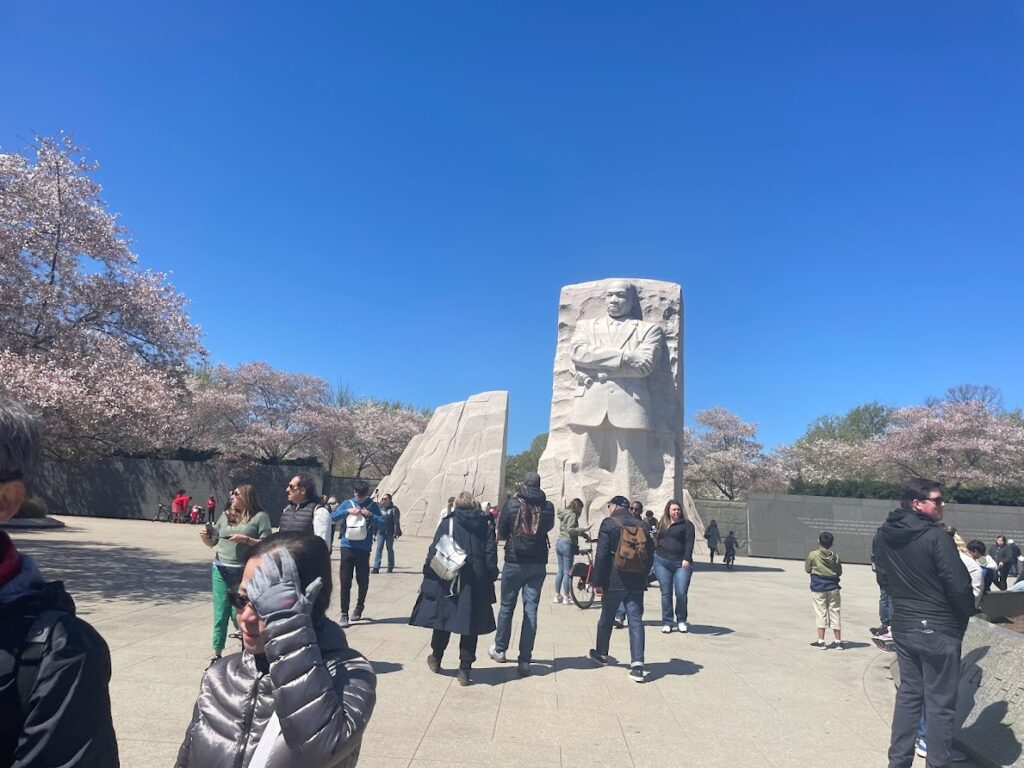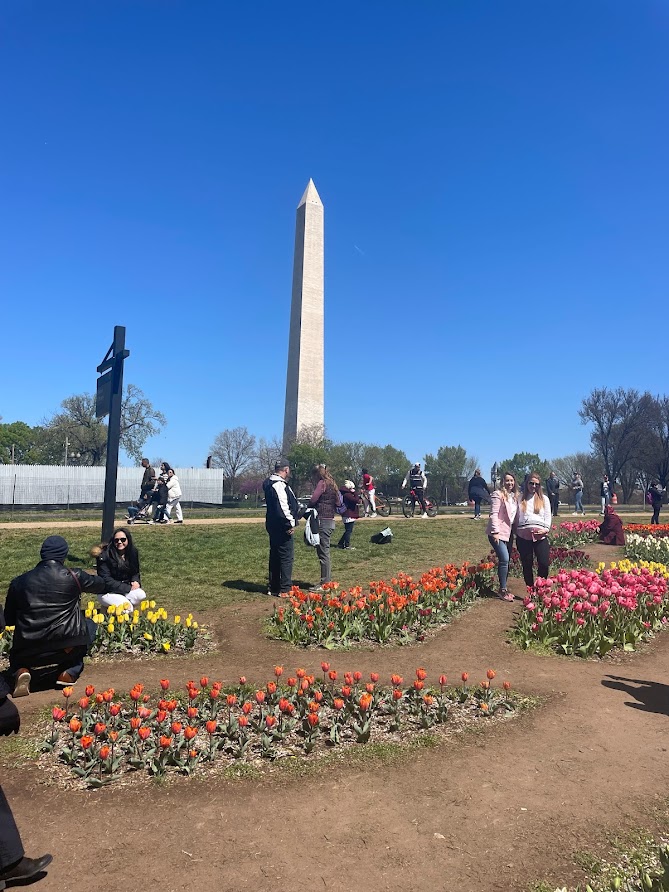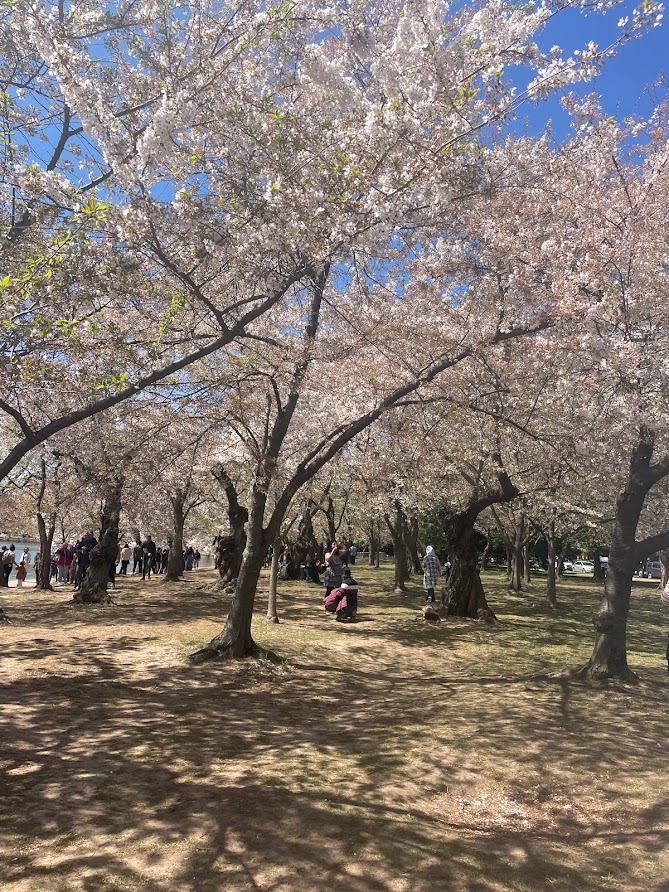 Getting off the beaten path
The one downside of this adventure were the crowds. Luckily, we were able to take the subway to get to the National Mall, but the sounds of cars honking and whistles blowing (from people who were directing traffic and pedestrians) kind of took away from the audio ambiance.
After getting our fill of the trees around the National Mall, we got back on the subway to the Armory exit and from there took a Lyft to the National Arboretum for more beauty.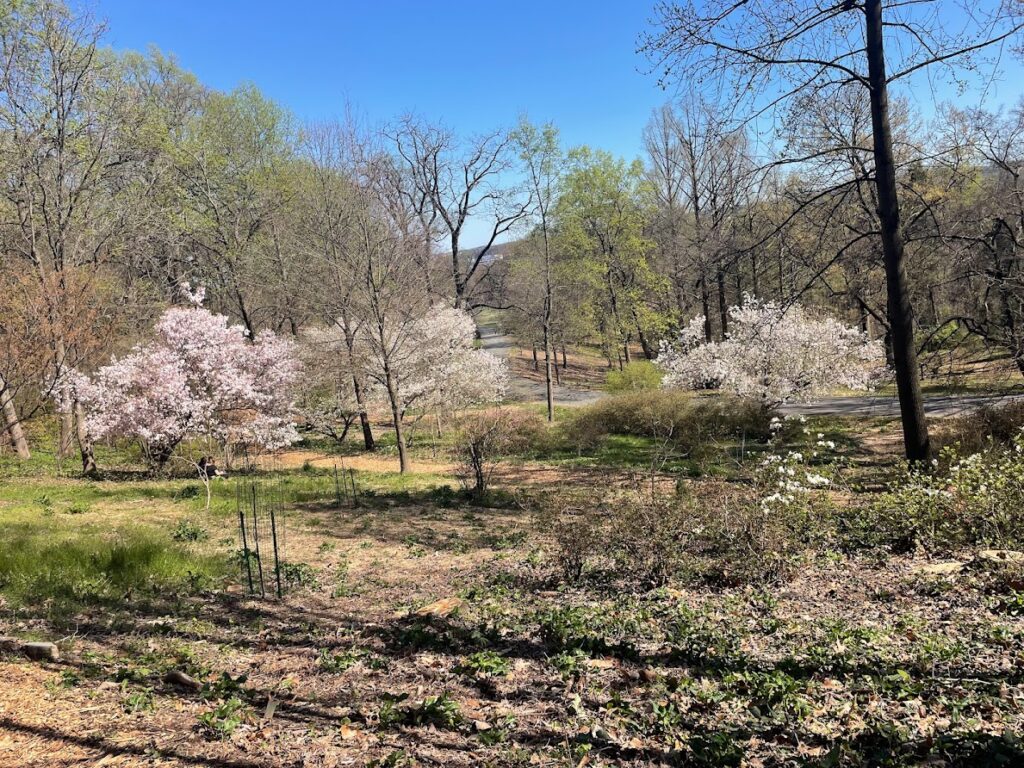 The National Arboretum offered up more opportunities for Spring Blossoms. Scotty kept saying they should have a race through these trails. After I'd scoffed at such an idea, we saw that, in fact, there was going to be a 5K in early June when all the azaleas would be in bloom!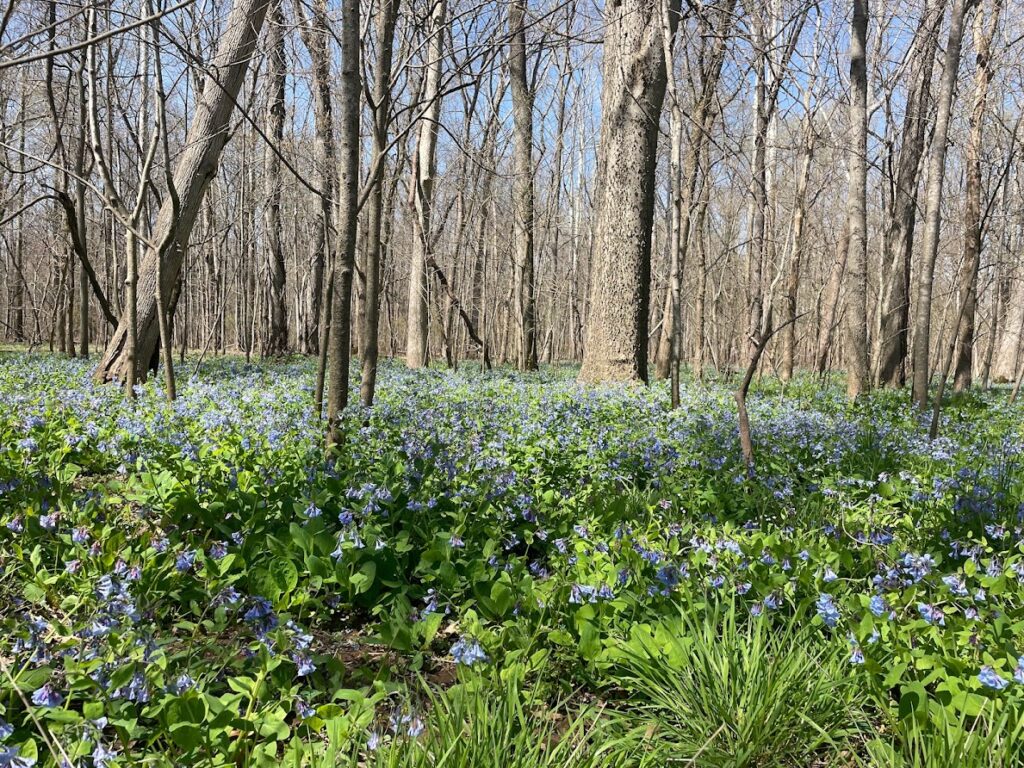 It also was the season of bluebells! The vast blooms on this walking trail right by Scotty's house were gorgeous and plentiful.
All-in-all, this was a super-successful adventure. These early April flowers fill me with joy and I'm so grateful that I was able to experience such a memorable sight with Scotty.
Please follow and like us: