Yay! I finally started Season 3 of my Carpe Diem Connections Podcast! This season I'm focusing on the 10 Keys to Happiness as outlined on the Action for Happiness Website.
The first of those 10 keys is Giving. This worked out perfectly because the first guest I wanted to have on Season 3, Kelly Guyon, was someone I "met" because she gave me a beautiful and special Christmas card.
In this episode, we talk about the Reddit Gift Exchange which is a unique way of giving and receiving from someone you don't know (yet!)
There are a few things that really make this Secret-Santa-like exchange more fun and reliable than what you'd imagine. First, you can find out about your recipient's tastes through their profile. Second, Reddit steps you through the process including how you can post a photo once you receive your gift. This allows you to publicly thank your thoughtful Secret Santa.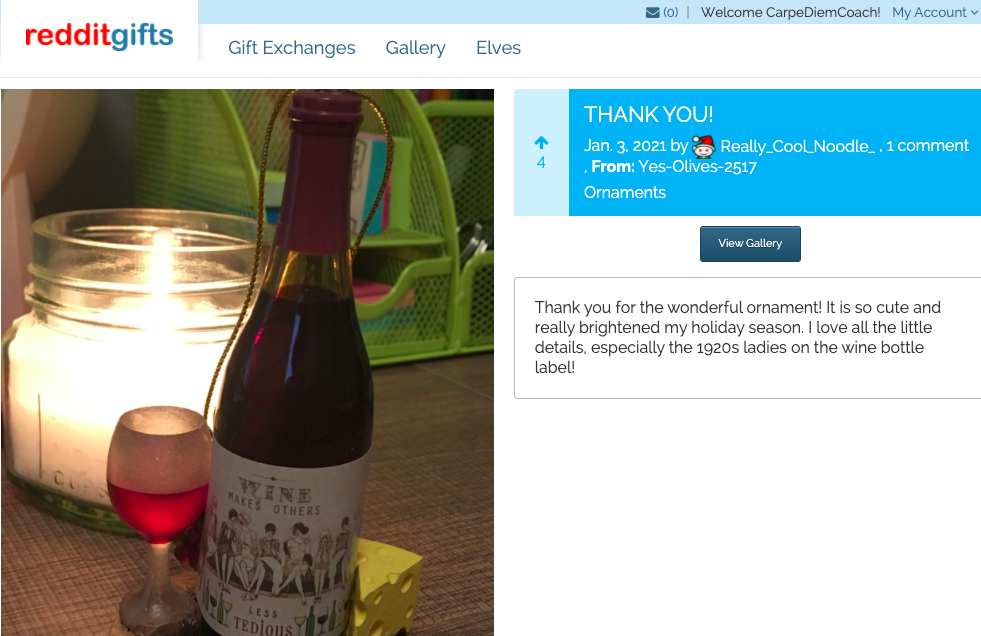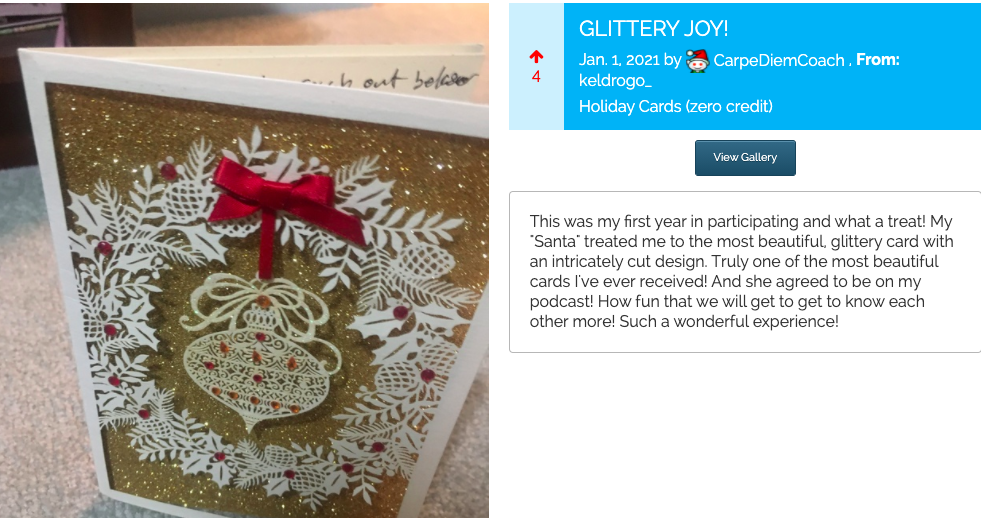 If you want to participate, you don't have to wait all the way until next Christmas. RedditGifts has a variety of Gift Exchanges throughout the year!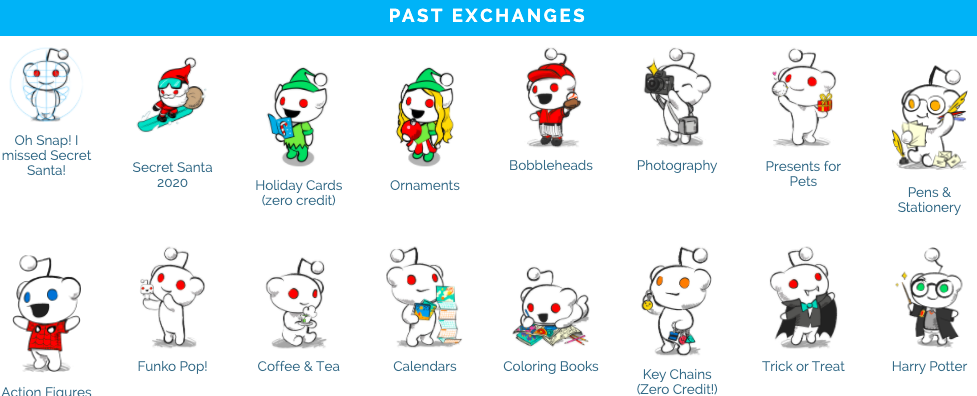 If social media or gift exchanges is not your thing, though, there are lots of ways to give, which has been proven to increase happiness, both for the giver and the receiver!
Smiling, texting, leaving a positive comment, a phone call, or any little acts of kindness will boost happiness.
My full conversation with Kelly is on YouTube or you can listen to it on this podcast episode.
Do you have any stories about a unique gift you gave or received? Come join the discussion on the Carpe Diem Connections Facebook Group.
Please follow and like us: