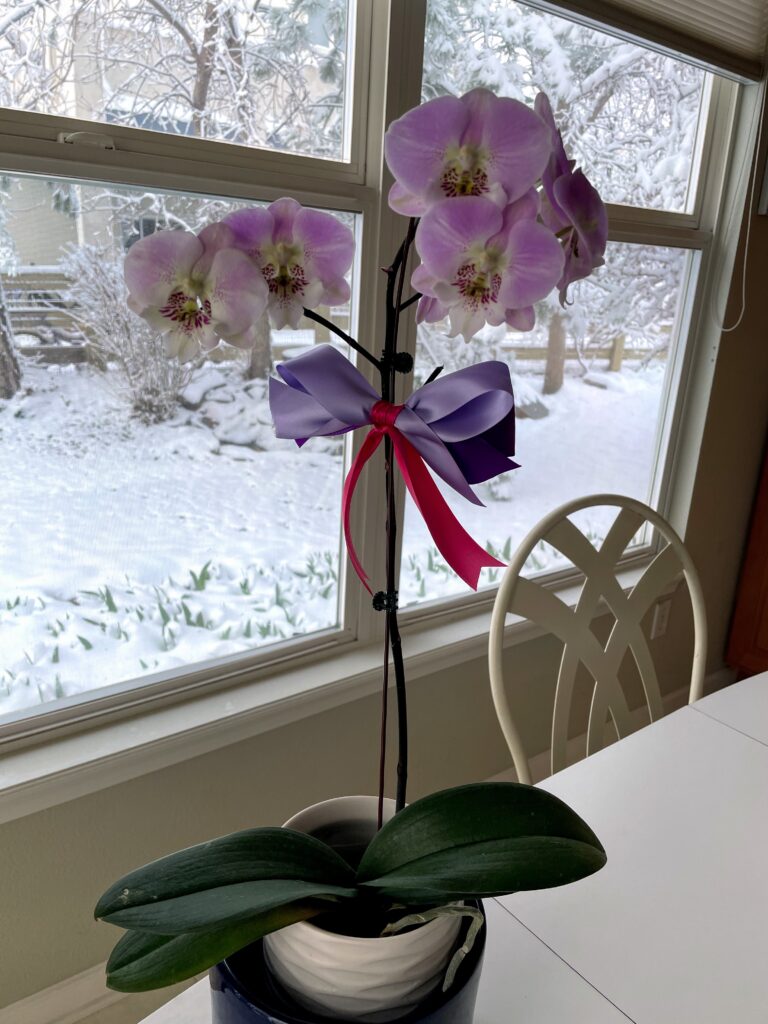 April is always such a mixed up month here in Colorado. We just get excited about the spring flowers when a snowstorm comes along again.
This year, I was prepared. I'd bought this beautiful orchid in the winter and I love how it cheers me up, no matter what the weather is outside. It makes me feel downright orchidaceous!
I knew that National Orchid Day was in mid-April and that the weather would be unpredictable.
Sure enough, even though my Spring garden is covered with snow, I have my indoor orchid to enjoy. I can still see my iris leaves peeking out and know that they usually survive these April snow showers.
It's been a long cold season, and though I know I can never count on the weather here, there are undoubtedly warm days and plenty of flowers to look forward to in the months ahead.
Please follow and like us: