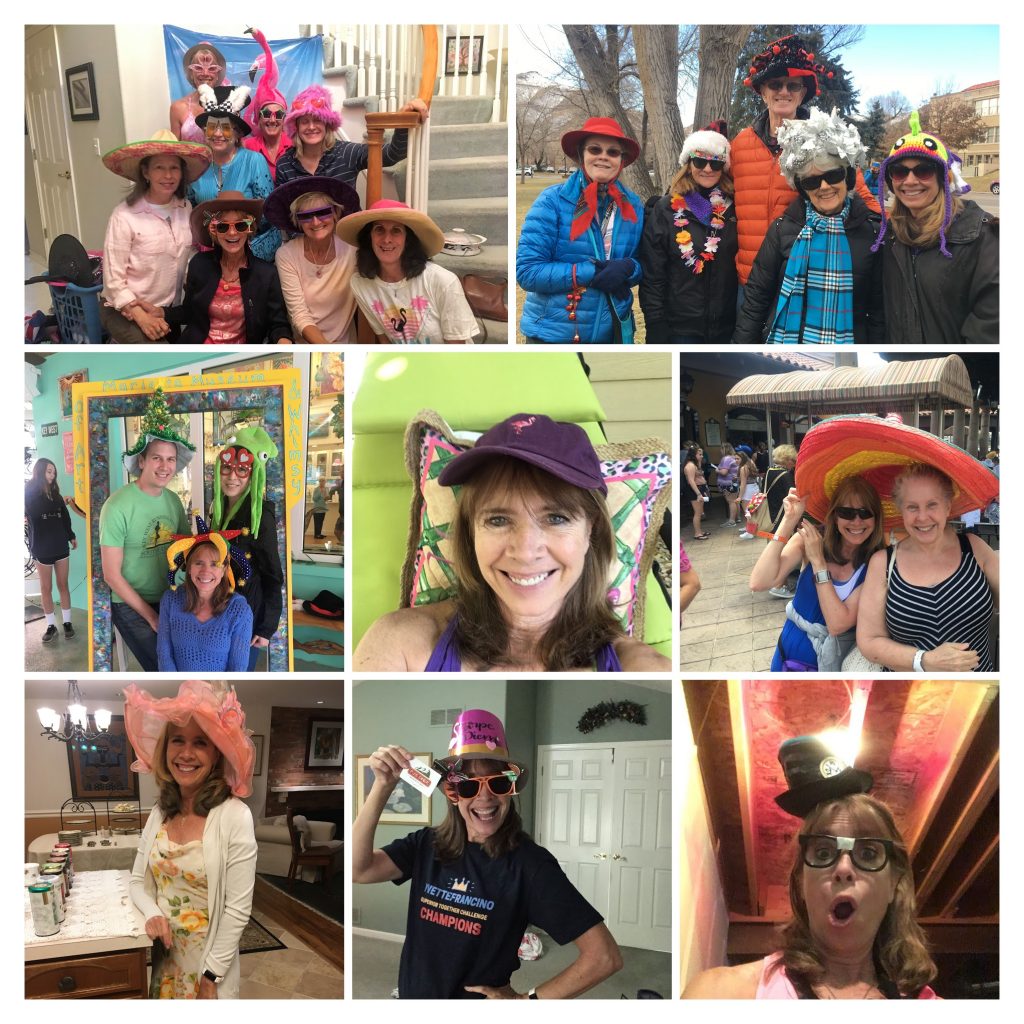 It's Mad Hatter Day! And since I have a big collection of silly hats, I'm well-prepared!
Hats are great way to liven up an otherwise dull Zoom meeting or just to help you out if you're having a bad hair day.
A bit of history about Mad Hatter Day:
In 1986 some computer-folk in Boulder, CO celebrated a general day of silliness, inspired by the drawings of the Mad Hatter by John Tenniel in Alice In Wonderland. It was announced that year on computer networks, becoming more popular as people realized its value – some people did less damage by celebrating silliness than if they had done their jobs.
Boulder, Colorado! That's where I live! And I'm also a "computer-folk"! Funny, that I'm right here, where it all began, and I hadn't even heard of it until this year.
However, now that I know about it, you can bet your mad hat that I'll be celebrating every year… and any other day I get a chance!
Please follow and like us: