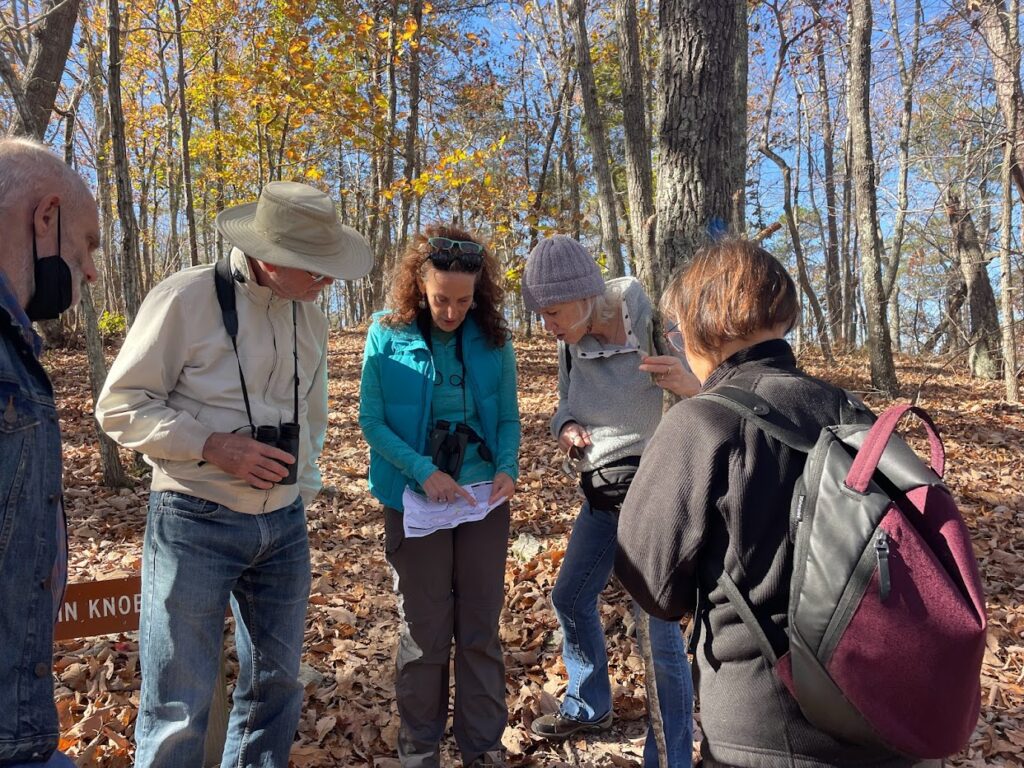 My very first Microadventure for my 2022 Project was a hike on Myakkahatchee Trail in North Port, Florida. Now, here it is, over 100 Microadventures later and I'm writing about a similar experience, this time in North Carolina, on another hike with a chee-ending name: Occoneechee,
Walking and hiking has been a wonderful "happy" habit of mine for the past few years, since I gave up running (and a full time job!)
I'm just amazed at how many parks and trails there are everywhere! And here in North Carolina at this time of year, the trees are especially gorgeous.
Hiking and walking are a wonderful way to make new friends when you're in a new location, as I am these days.
The Carborro Parks and Recreation has a "Golden Trails" program and I was able to tag along as Naturalist Kate Finlayson led us with facts about the trees, birds, and all things nature! For example, Kate described how you could tell the difference between different types of oak trees based on the bark. I hadn't even known there were different types of oak trees at all! I loved seeing Kate's passion for nature and her excitement when teaching us.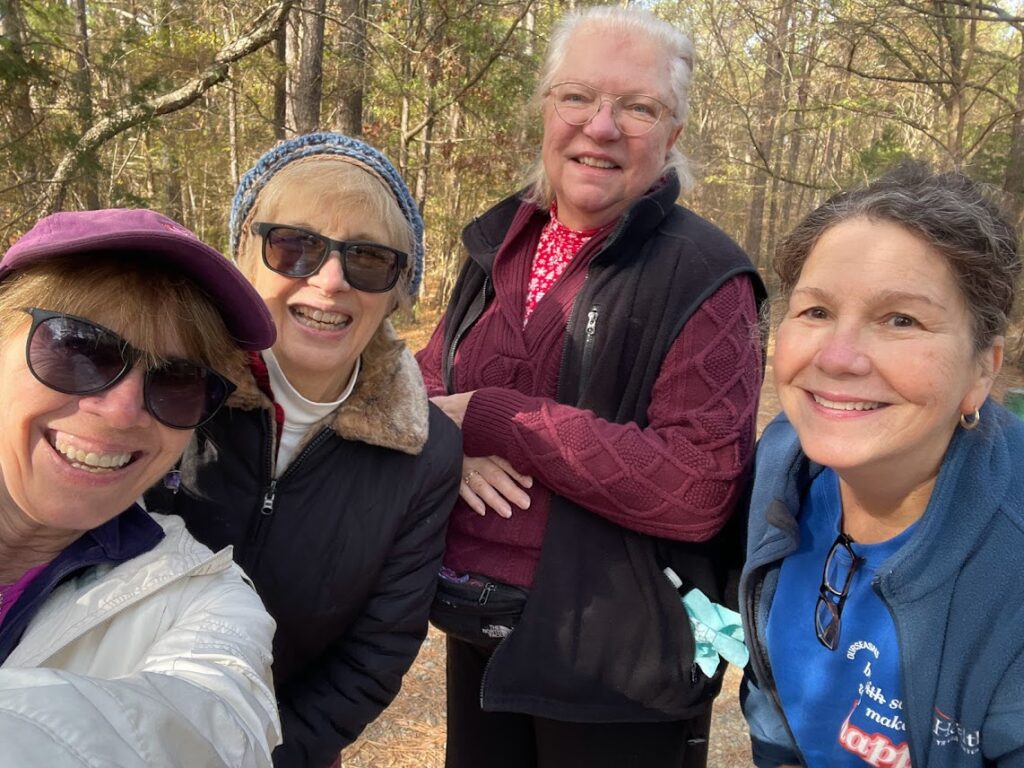 I also discovered a Meetup Group for Women (55+) Walkers. This is a very active Meetup group and it's been fun to find like-minded ladies to hang out with while I'm here in Chapel Hill.
The Pumpkin Loop Trail is in the same Forest that's right in Matt & Stella's neighborhood so a short drive to get to the trailhead.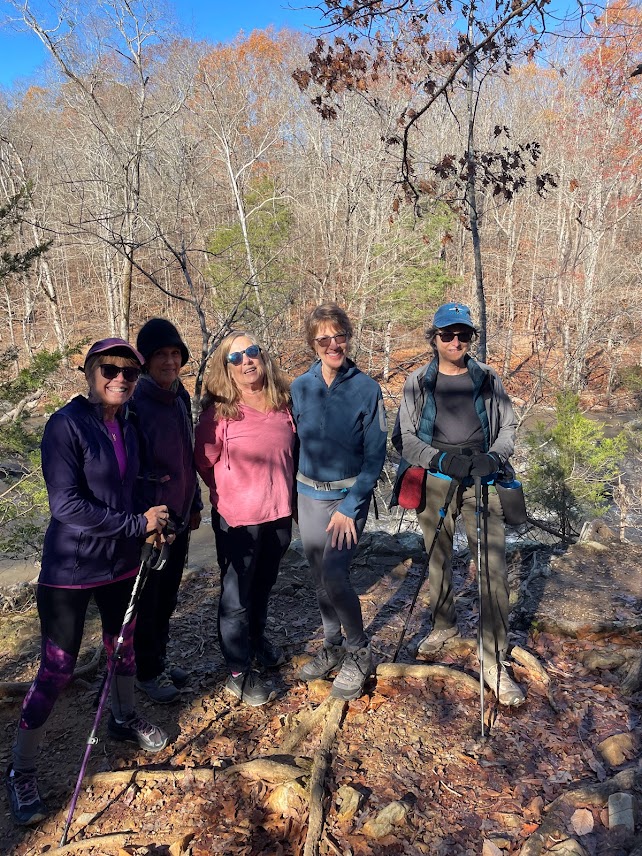 Another hike I went on with this group was in Eno River State Park. I've taken so many pictures on every hike I've been on and they all are beautiful. Each has its own unique charm, whether that be a river or creek, moss-covered tree bark, or a scene that looks like an artistic masterpiece.
But the hikes I'm describing here add an extra special ingredient: People! Already, a few of these like-minded walkers have met up with me for lunch or an activity. I'll only be here for a few more weeks, but I'll be back for visits, and it's fun to make some new friends during this short chapter of my life while I'm visiting Matt & Stella.
Nature, sunshine, exercise, beauty and new friends – a recipe for happiness!
Please follow and like us: