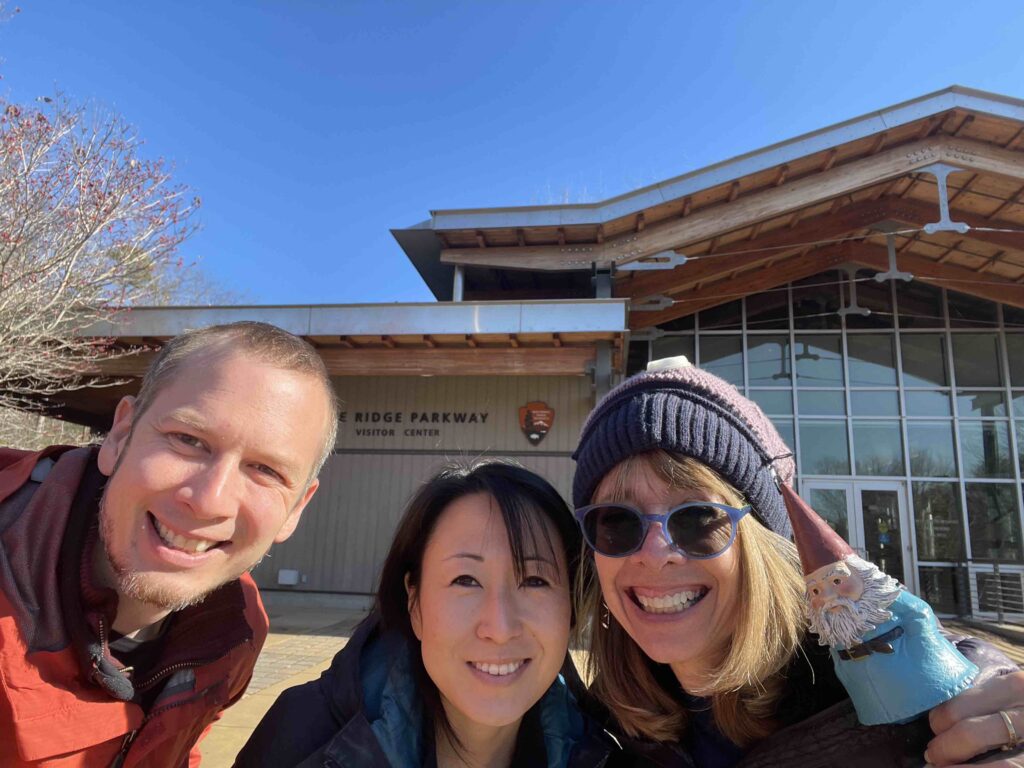 Since I've been in North Carolina, I feel like I've been on vacation – I really have no responsibilities. But this past week, Matt and Stella took vacation, too, and the three of us visited Black Mountain and Asheville, North Carolina.
Stella's an expert at planning fun vacations and is always so thoughtful in everything from picking out podcasts that we'd all enjoy to listen to on the road to finding the perfect Airbnbs and restaurants.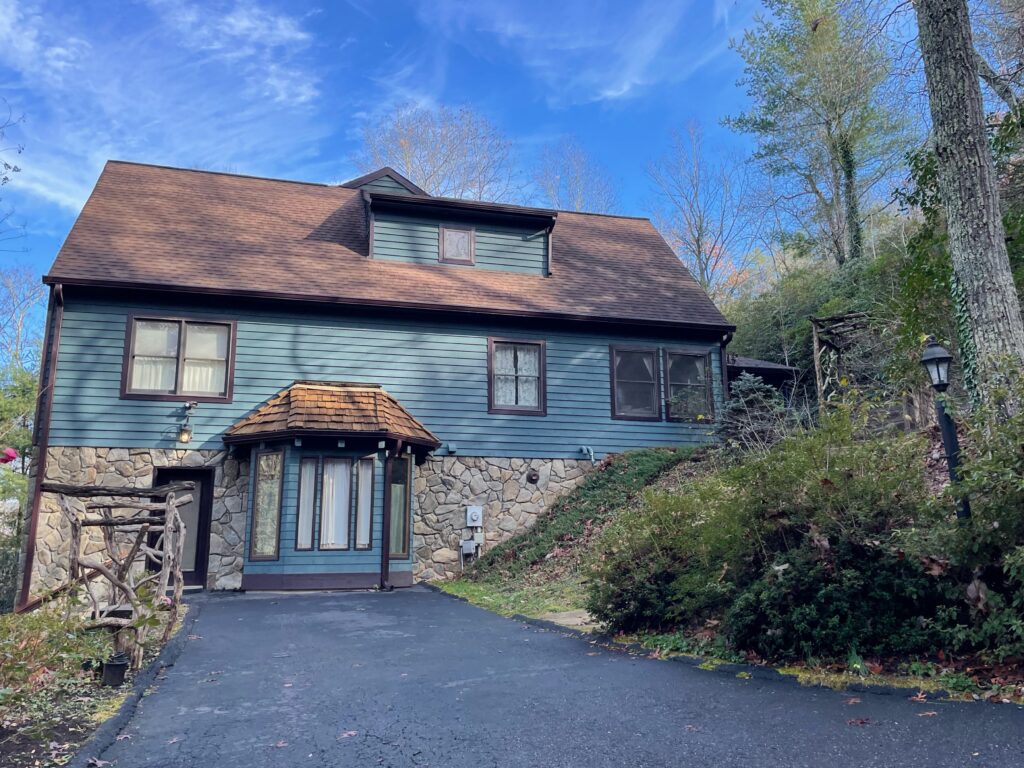 The Airbnb house that they had found for us was big and beautiful and my upstairs room was very comfortable! There were plenty of decks and outdoor seating and a very comfortable chaise lounge and loft area where we played games in the evenings.
The owners of this home clearly liked purple (my favorite color!) and I was happy to see purple influence in the dish-ware, decor, and even this outdoor purple swing.
On the first day after we arrived, while Stella worked from the Airbnb, Matt and I went on a DIY walking tour of Asheville.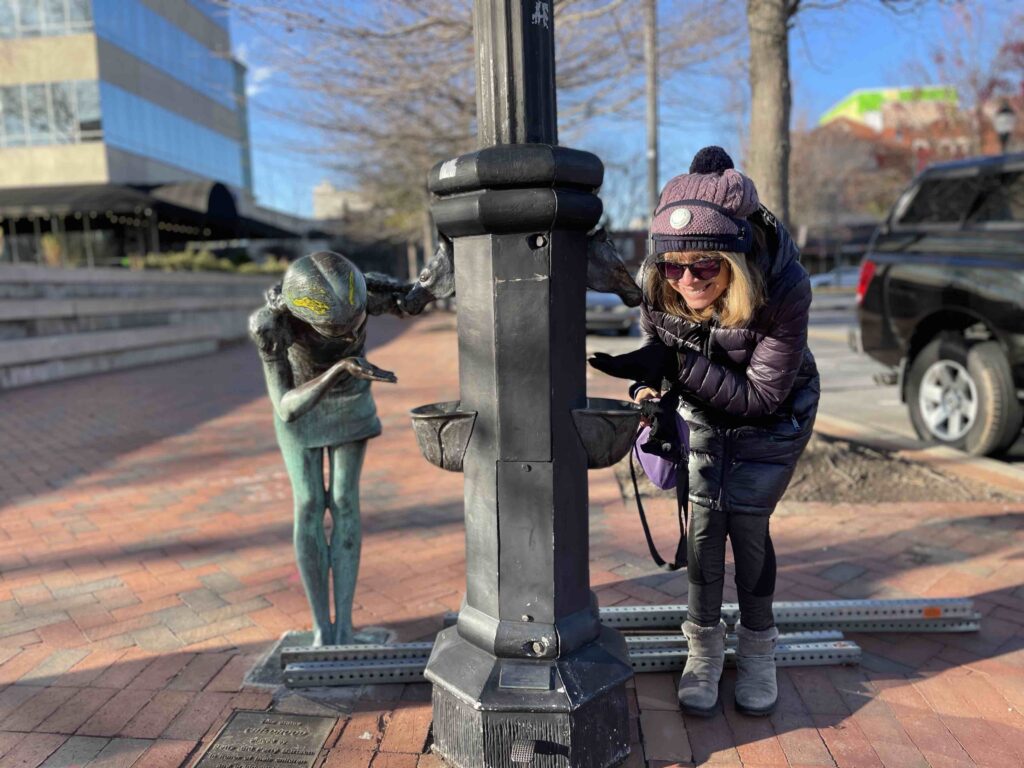 Matt was the guide and the tour was like a scavenger hunt as we found the different markers, buildings, and statues along the way, telling us about the history of Asheville.
I, of course, liked to be part of the scene, whenever possible.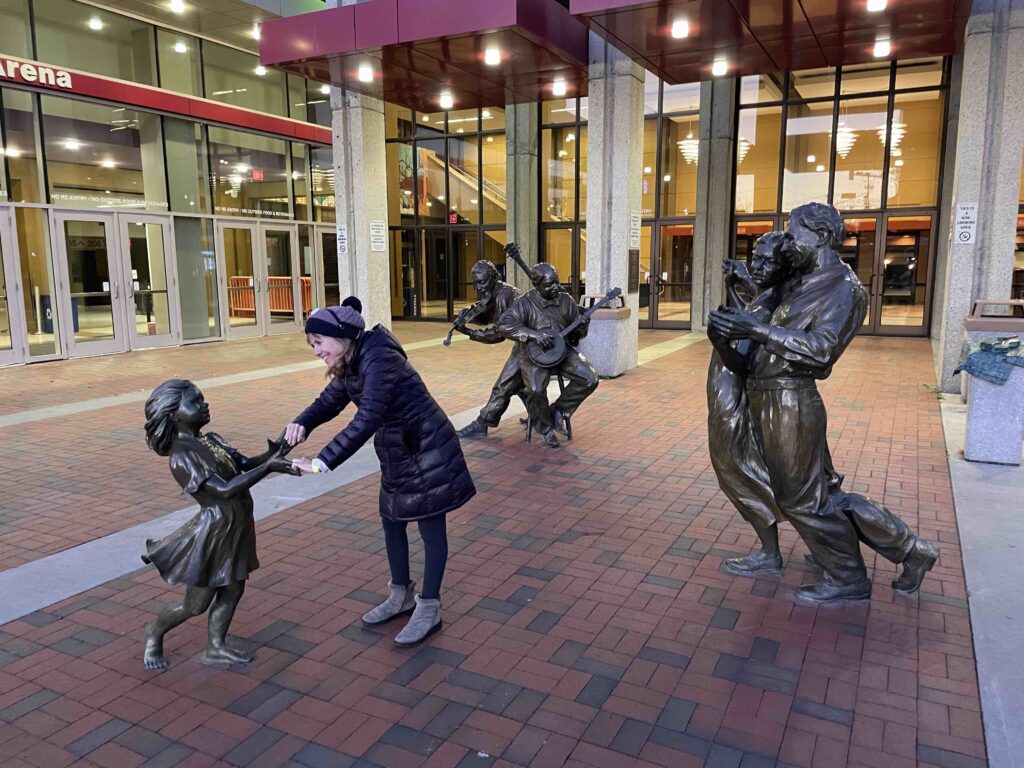 I thought this tour was fun and informative and I was impressed that it was all free (especially after learning how expensive tickets were to see the Biltmore! Tickets at Christmas start at $99! No thank you!)
Every morning we would start the day with coffee shop pastries – a tradition we were doing on Sundays, but I was happy to see it extend to vacation days.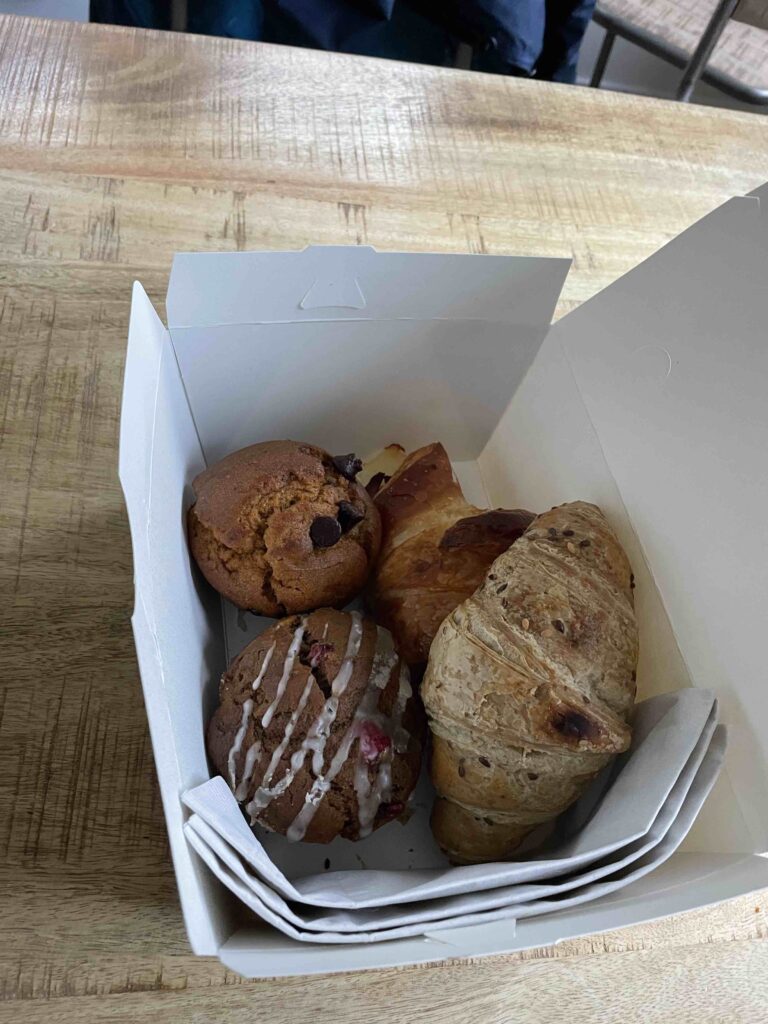 This was usually followed by a trail walk with the dogs, Mochi and Choco. One morning, while Matt & Stella went for a training run, I was in charge of watching my grand-dogs. So cute!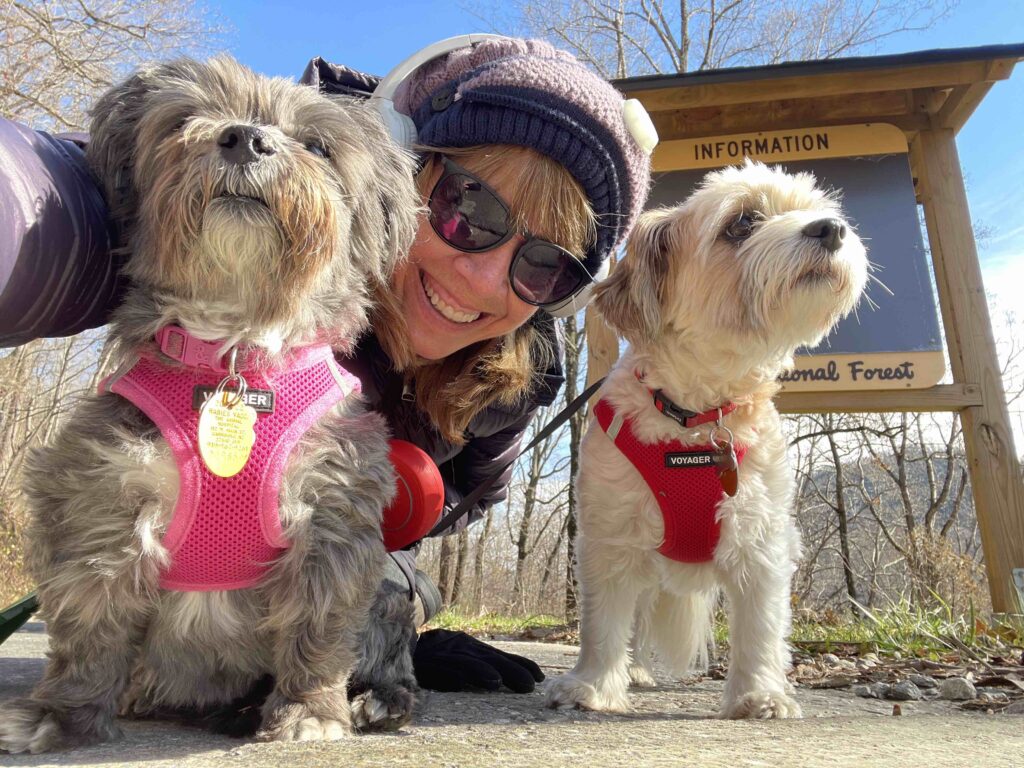 On our second day, Stella finished up her work early enough that the three of us were able to visit the Asheville Pinball Museum for an all-you-can-play pinball experience.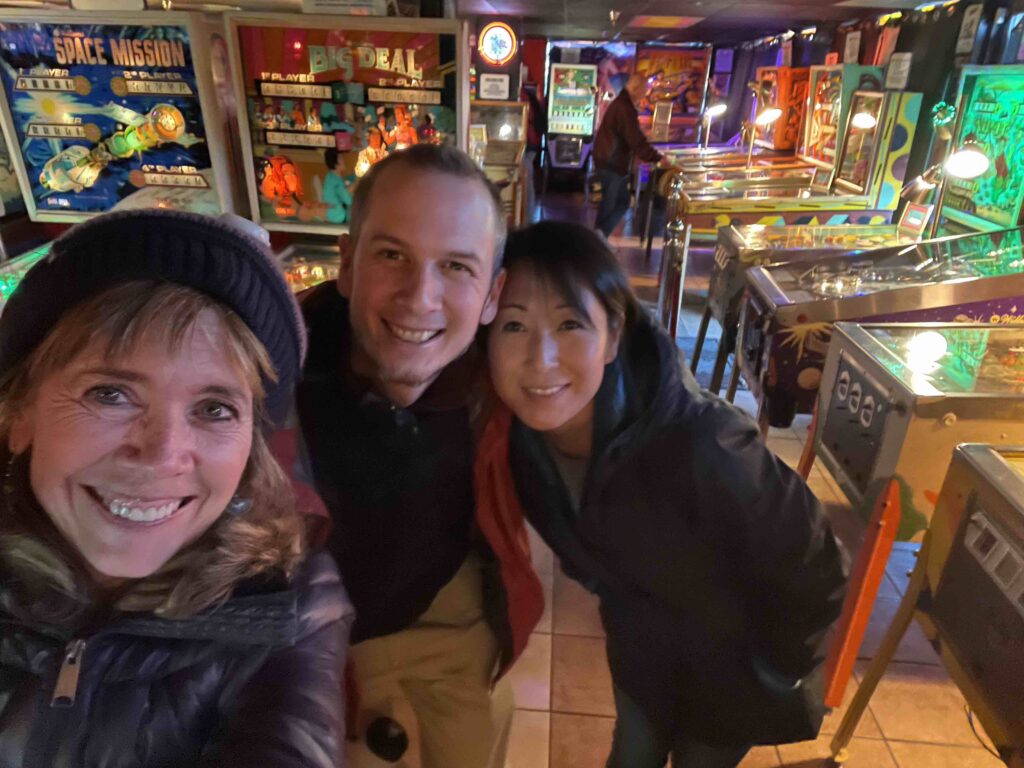 Playing pinball was very nostalgic for me because my family used to own a pinball machine. I'd spent many hours as a kid playing on our machine and many of the machines in the museum were similar. My brother, Chris, owned a few pinball machines of his own, and had won some pinball competitions. Chris died over 25 years ago, but, of course, the afternoon brought back a lot of memories.
And, even though I really don't think it has anything to do with skill, I was especially pleased that I was able to beat Matt and Stella when we were all competing. (There are so few games that I ever beat them at.)
We all were a little less mindful of our usual healthy eating habits and indulged in some sweet treats. Matt brought their toaster-oven in order to make us his cookies toped with toasted marshmallow.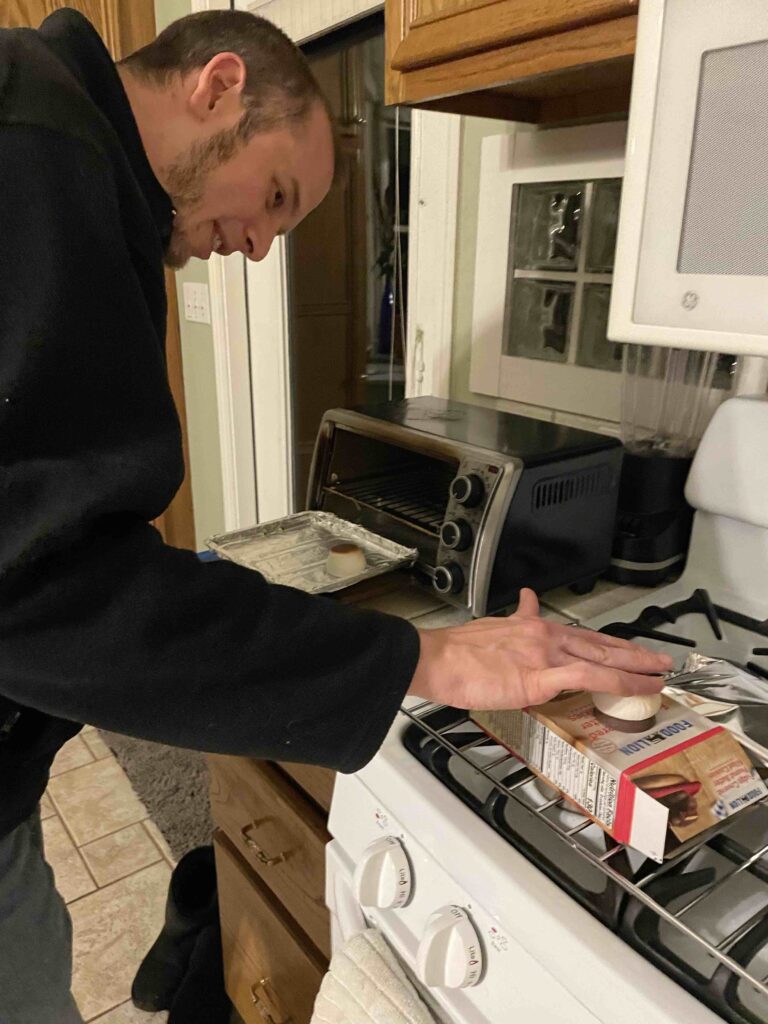 On our final day, Matt made a little detour to take me on part of the Blue Ridge Parkway which would give me another stamp in my National Parks Passport book. We also stopped to do a short trail walk with the dogs.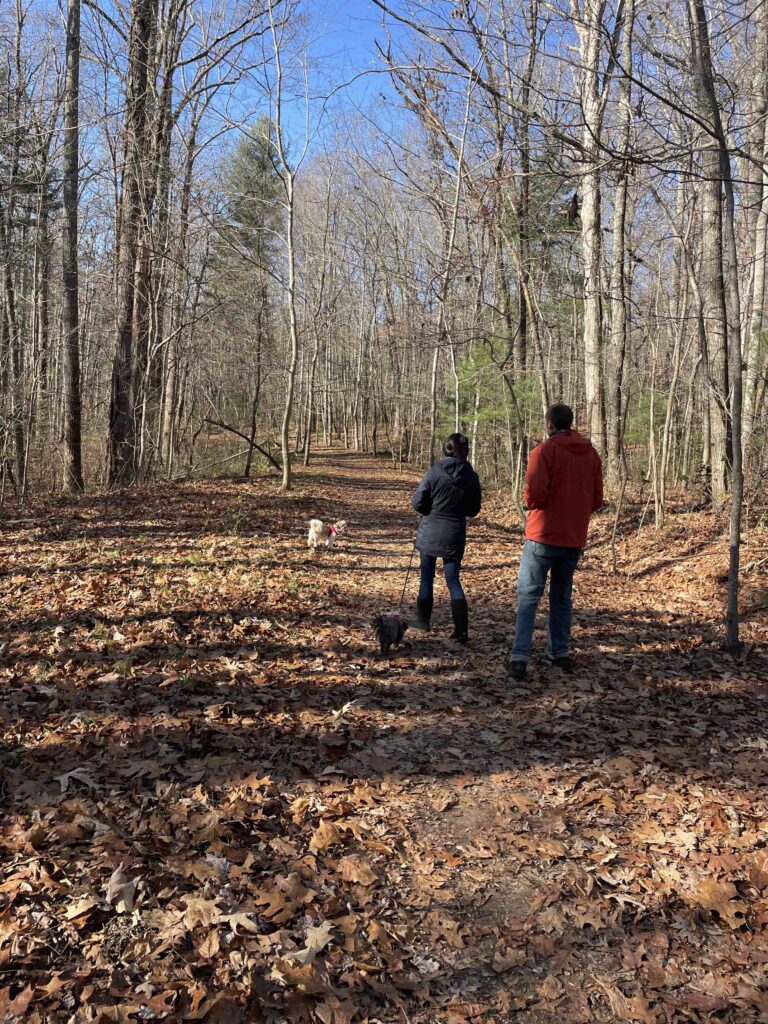 While this was a beautiful walk, we agreed that it was similar to the Carolina North Forest trails that are right in Matt and Stella's neighborhood!
Matt reiterated what he's said before – there's no real need to go on vacation any more, since he lives in such a beautiful spot!
I know they really took this trip for me! They knew I'd love Black Mountain and Asheville and they were right!
Please follow and like us: