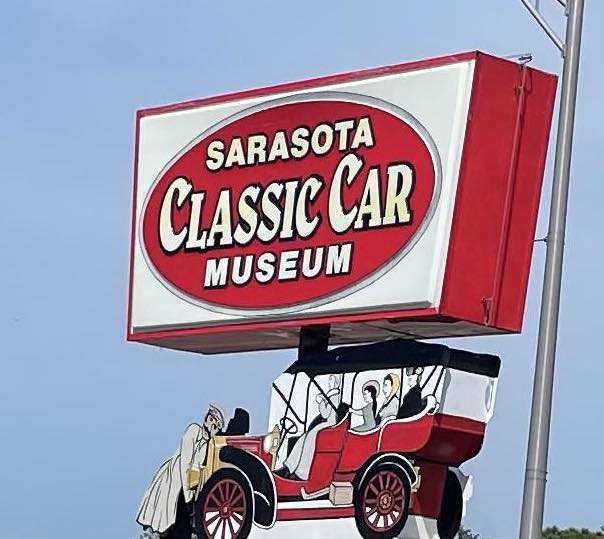 Some of the things I like best about Microadventure #26 is that it was completely different, unexpected, unplanned by me, spontaneous and suggested by a new Bumble date, Mike. (Maybe that makes it a "Mike"roadventure!)
I'd been casually chatting with Mike and asked if he'd be willing to join me for a Microadventure, sending him a link to this site so he could see what I was talking about. I was very impressed that he read enough to pick out the perfect, quirky excursion to Sarasota's Classic Car Museum!
The first "classic car" we saw was straight from the "Flintstones" before we even entered the museum! I've been channeling my inner-Wilma since last year (was part of a Flintstones foursome) so had to get a pic with me in the Cavemobile!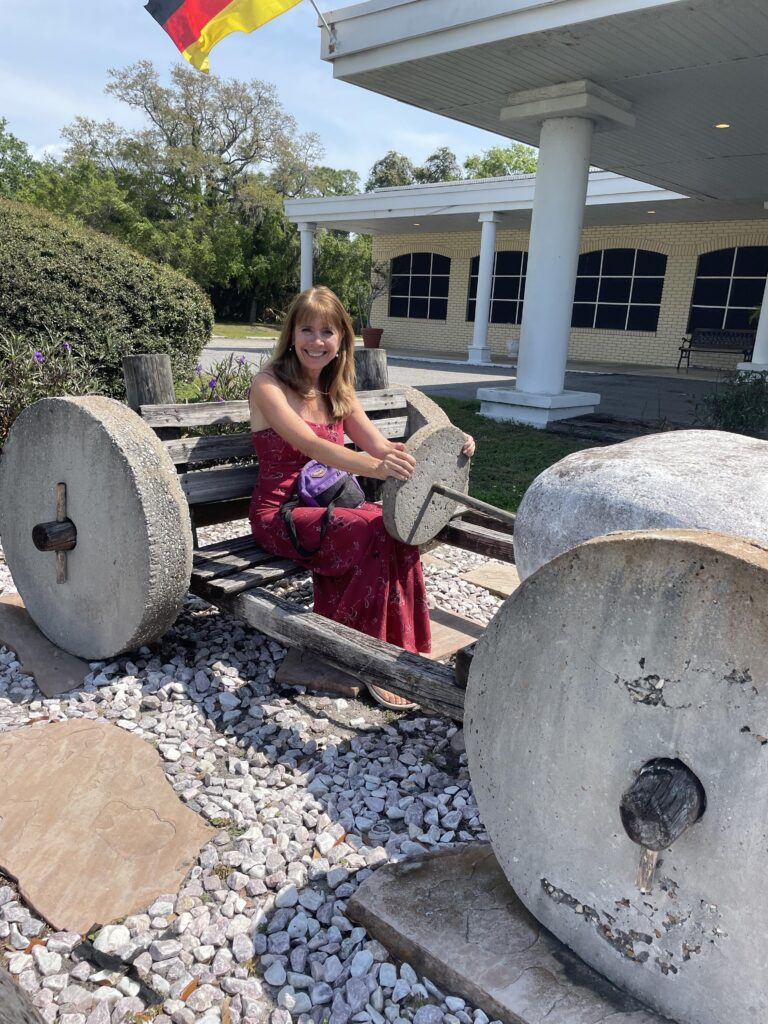 Though classic cars were the main event, the museum was filled with a variety of antiques. In fact, I'm just realizing that the museum housed antiques of items that reminded me of everyone from my family of origin: An old sewing machine (for Mom), cameras (Michele) a piano (for me), pinball machines (Chris), Porsches (Dad), and, well, all the other cars (Neal!)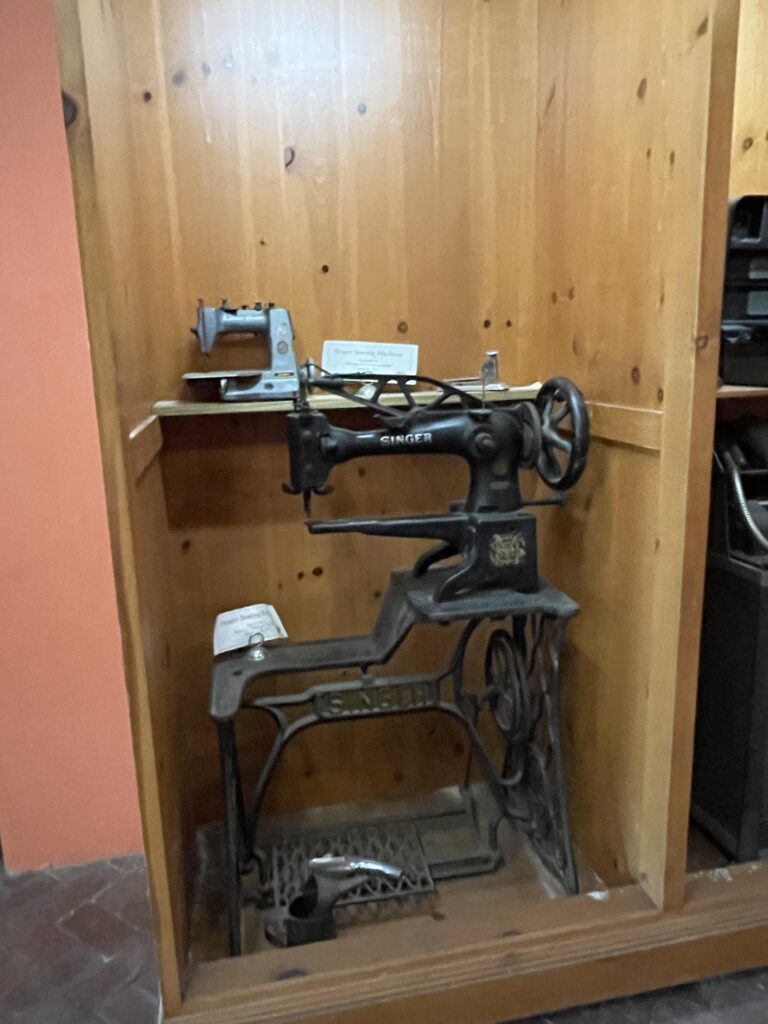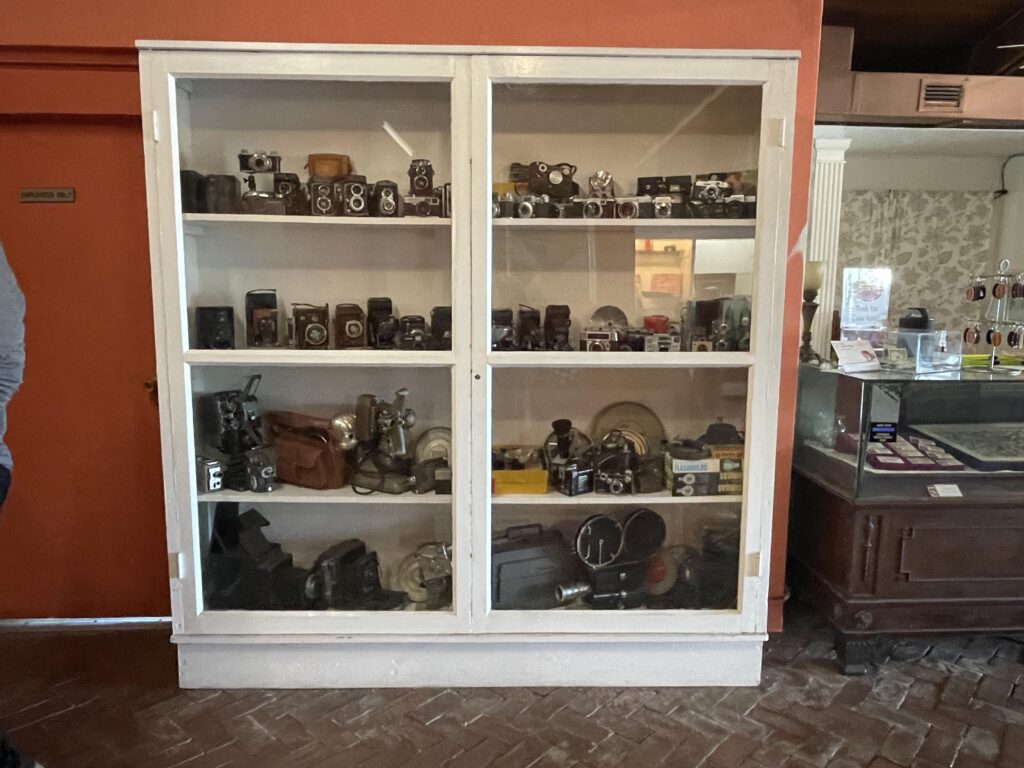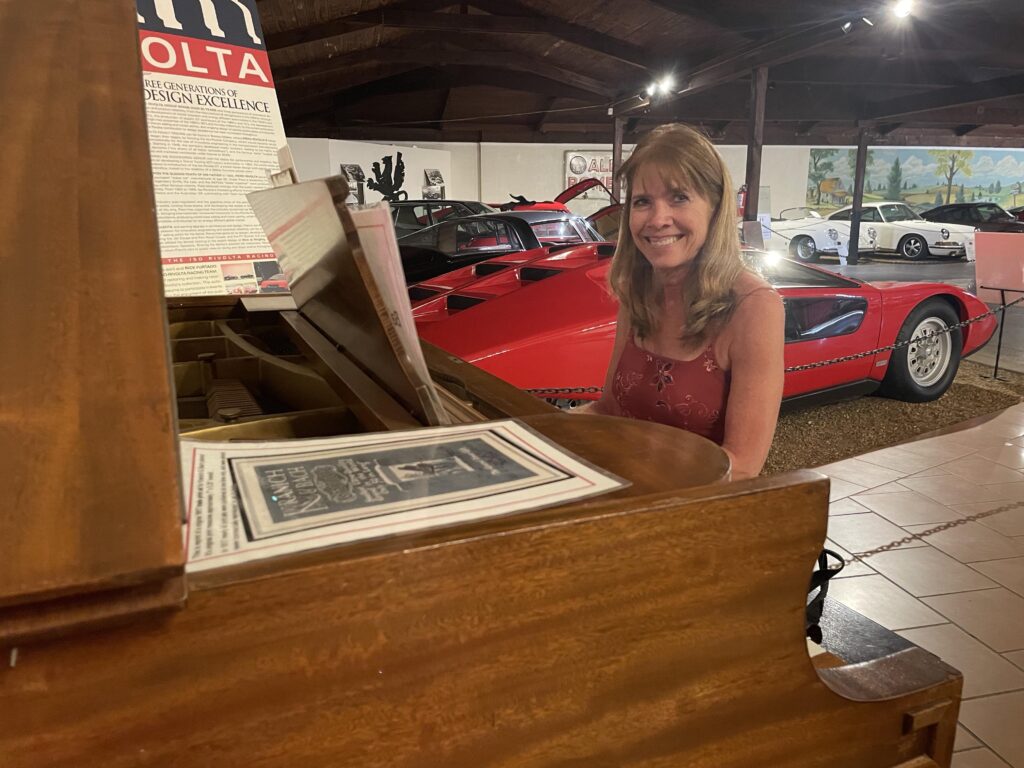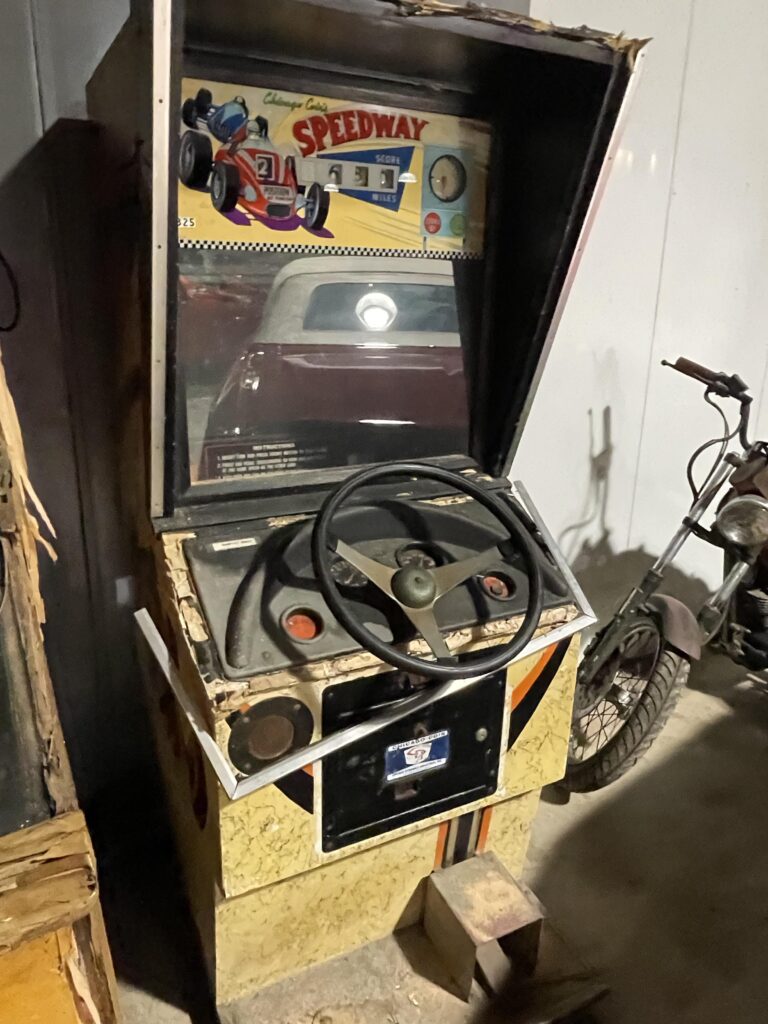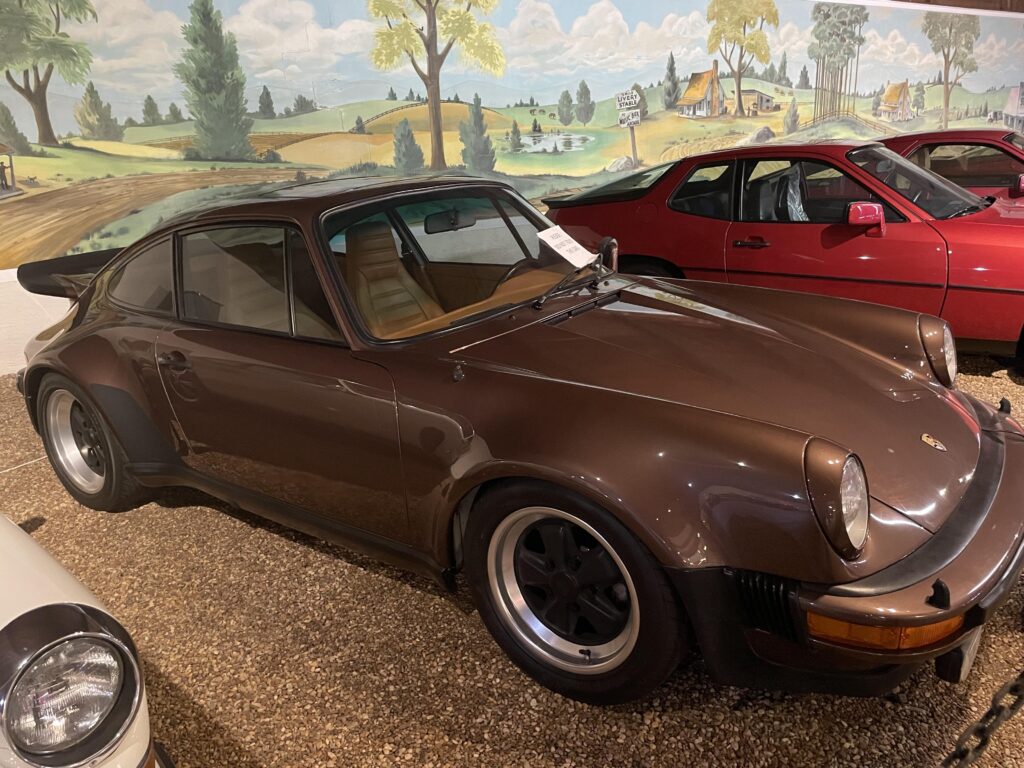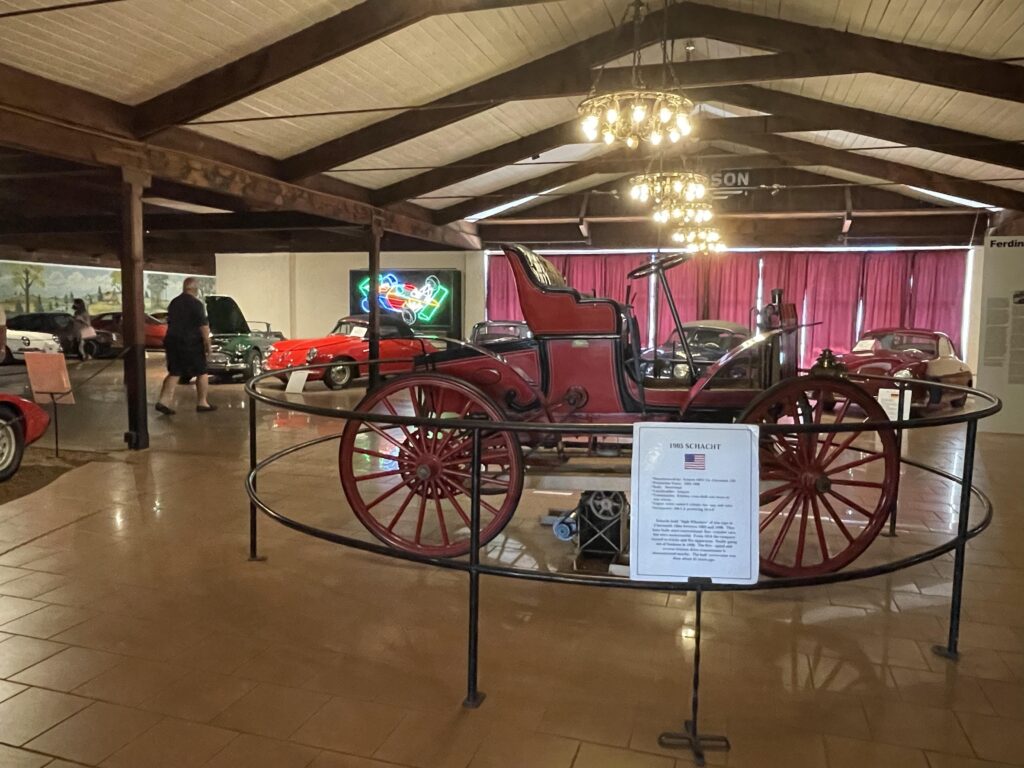 I asked Mike to pose by his favorites. The first he picked is one that was very much like a model he'd made when he was 12 and laid up in the hospital for three months with two broken legs: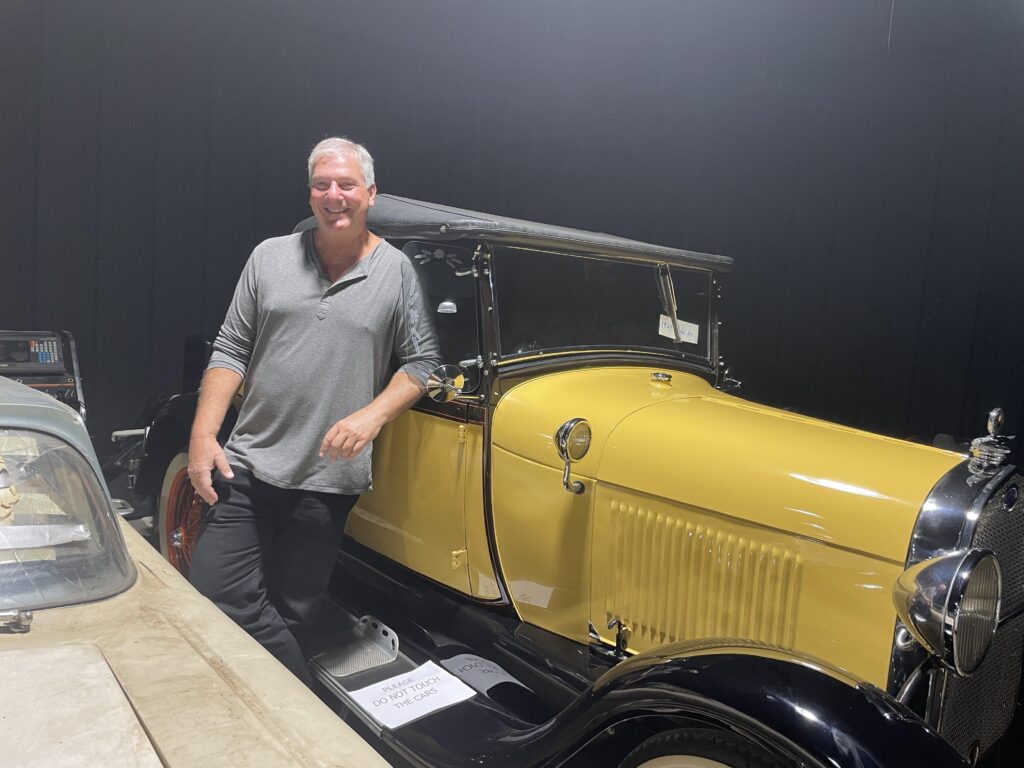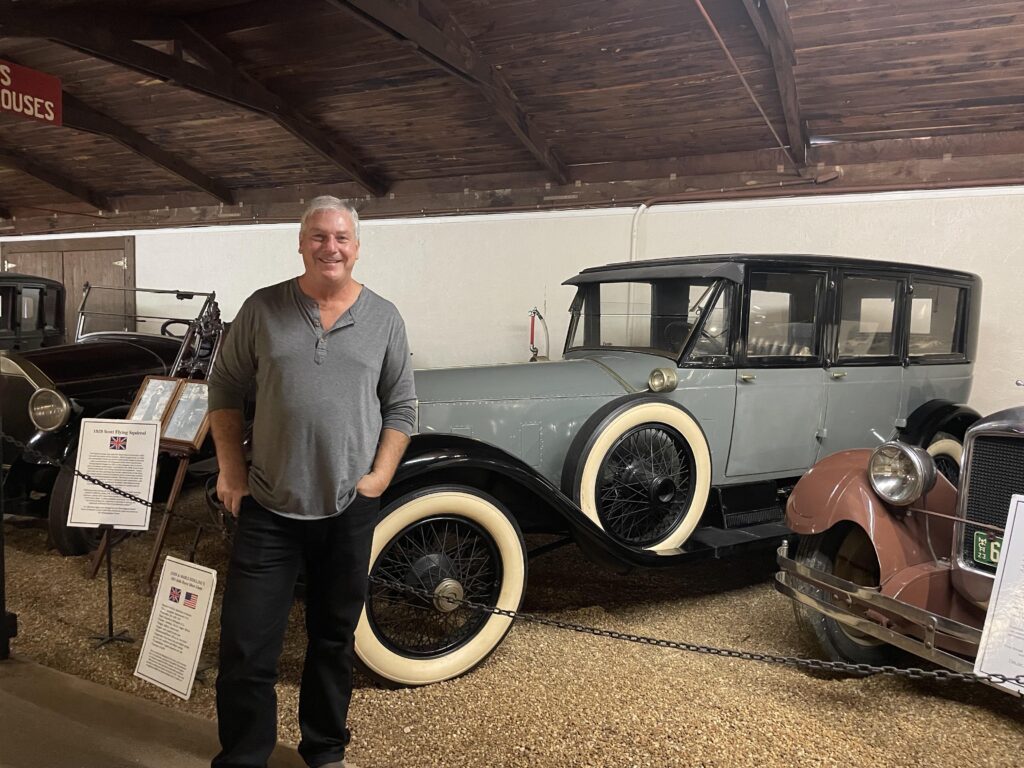 I couldn't really pick out a favorite myself, but I did like this recreation of Lincoln's Hearse: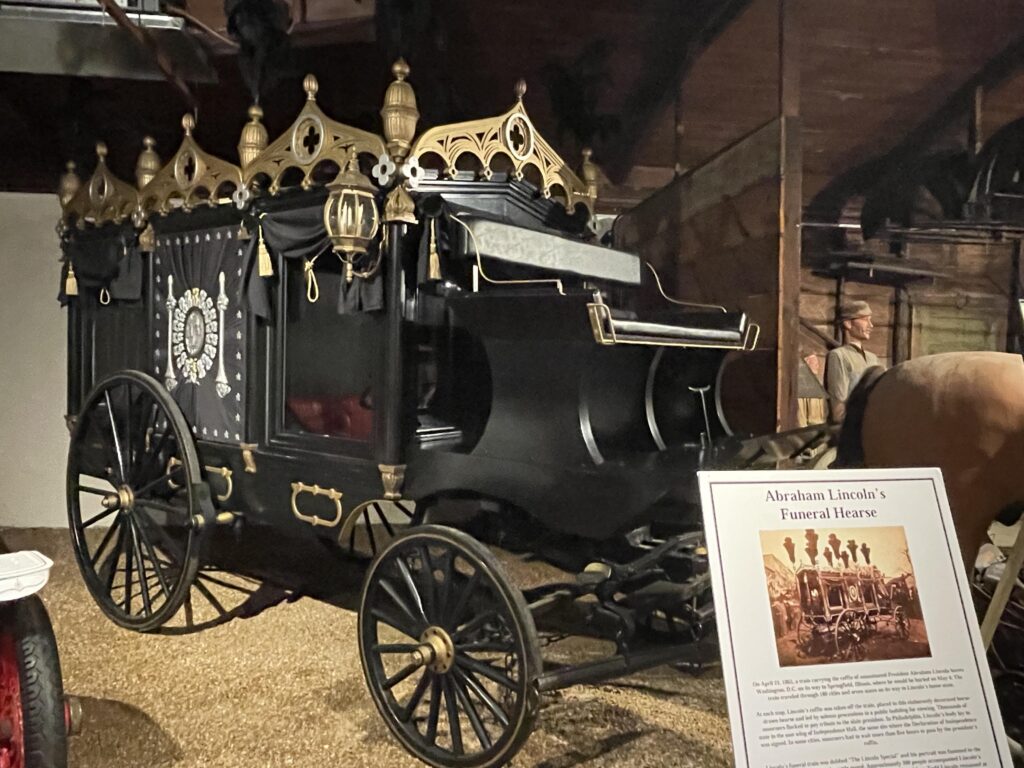 And this car, though more Bohemian than my own Carpe Diem Car, gets points for its purple color: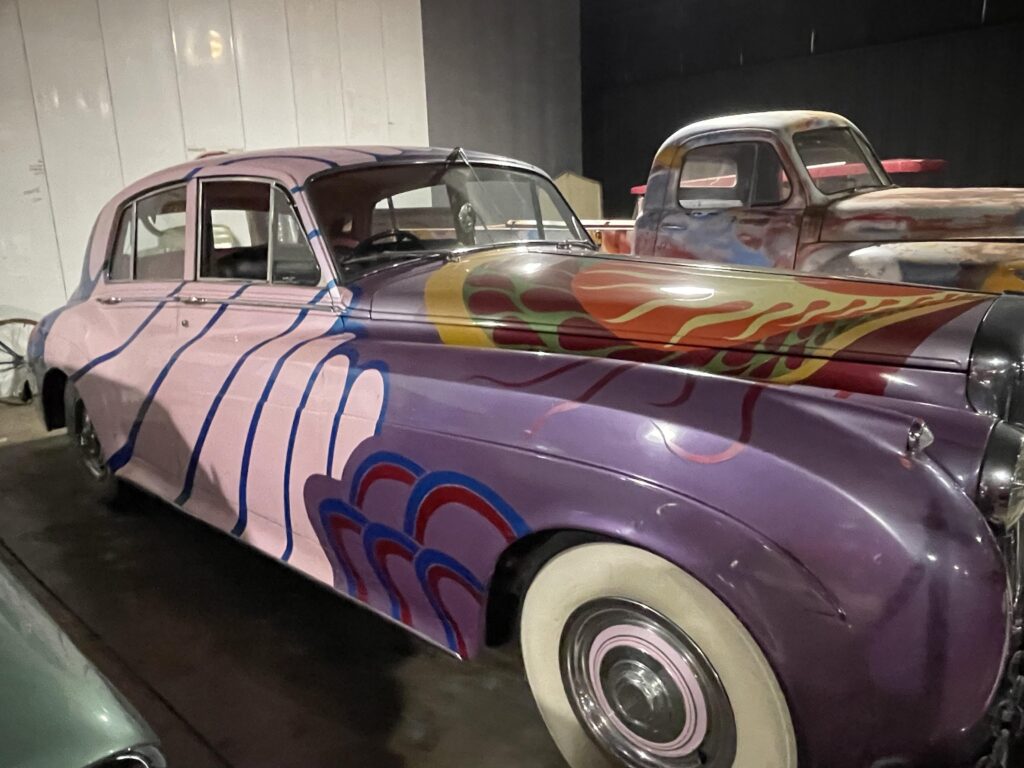 After the classic car tour, we headed to the Honey Tree Cafe for a delicious breakfast for lunch! The wait staff were all super-friendly and the atmosphere was very homey and comfortable.
Overall this was the quintessential microadventure! Interesting, unique, and fun to share it with a new friend. I really appreciate how Mike, not only was super-easy to talk to and get to know, but how he tapped right into my personality and created such a memorable experience!
Please follow and like us: