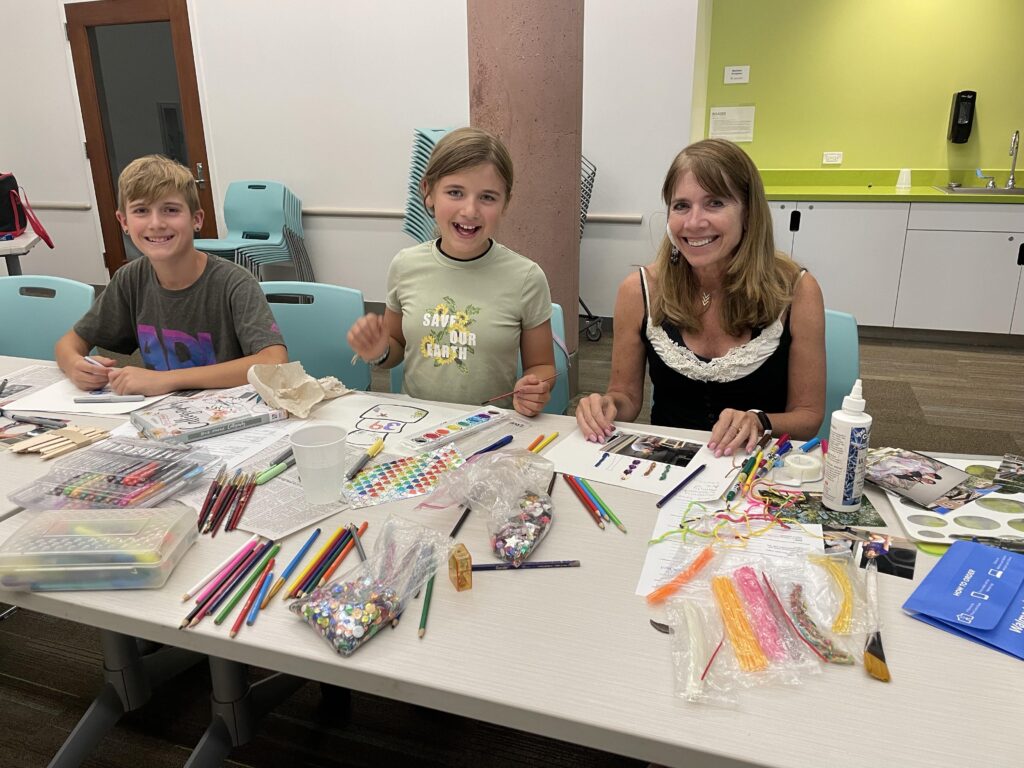 It's always a treat for me when I get to spend time with my grandkids, Diego and Reneya. When I saw a class offered at the Boulder Public Library called the Art of Data, I thought it would make the perfect microadventure.
Diego and Reneya are both very analytical and artistic. This class was about taking a data set – quantitative or qualitative – and creatively mapping that data into some kind of art project.
Since my son-in-law, Chris, was about to have a birthday, I thought this might be a good opportunity for us to make birthday cards for him.
I was very impressed with the teacher, Heather Schulte, who put together a very informative presentation with a lot of creative examples. Heather, herself, is involved in a number of interesting and creative projects.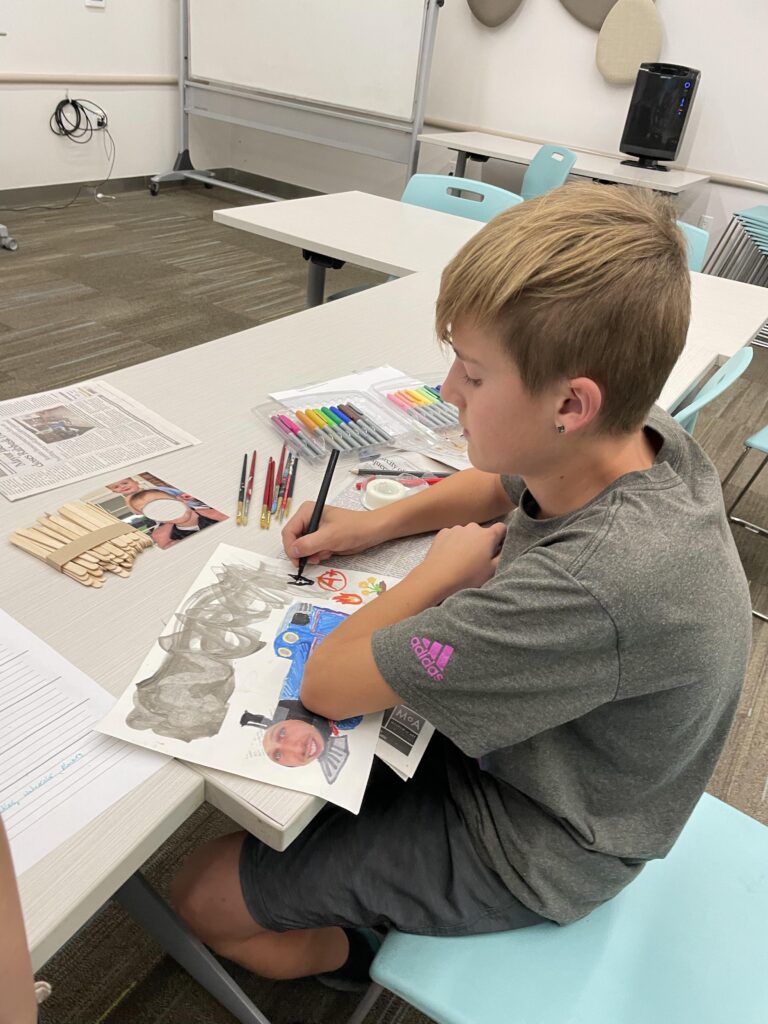 I'd wanted to try and collect some kind of data from Chris that we could use, but that proved a little difficult. The best I could do was print out pictures. We focused on the qualitative data of Chris's interests and hobbies for our data. Heather provided plenty of craft supplies that were just fun to experiment with.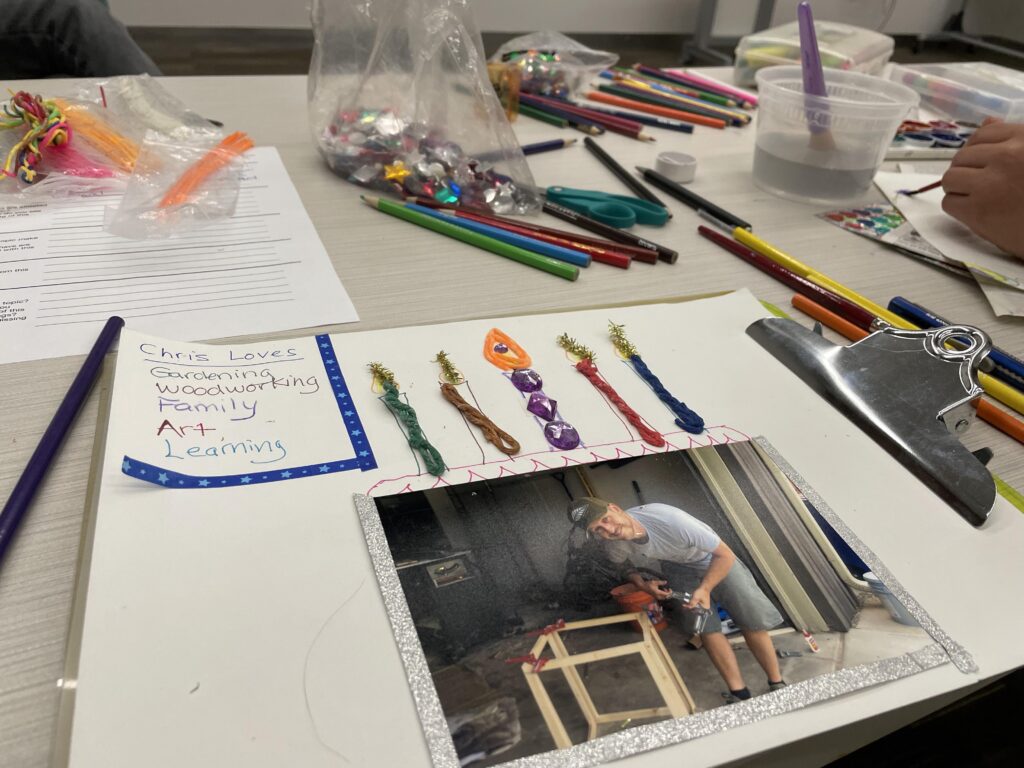 This class was lots of fun and a great activity for all of us!
Please follow and like us: