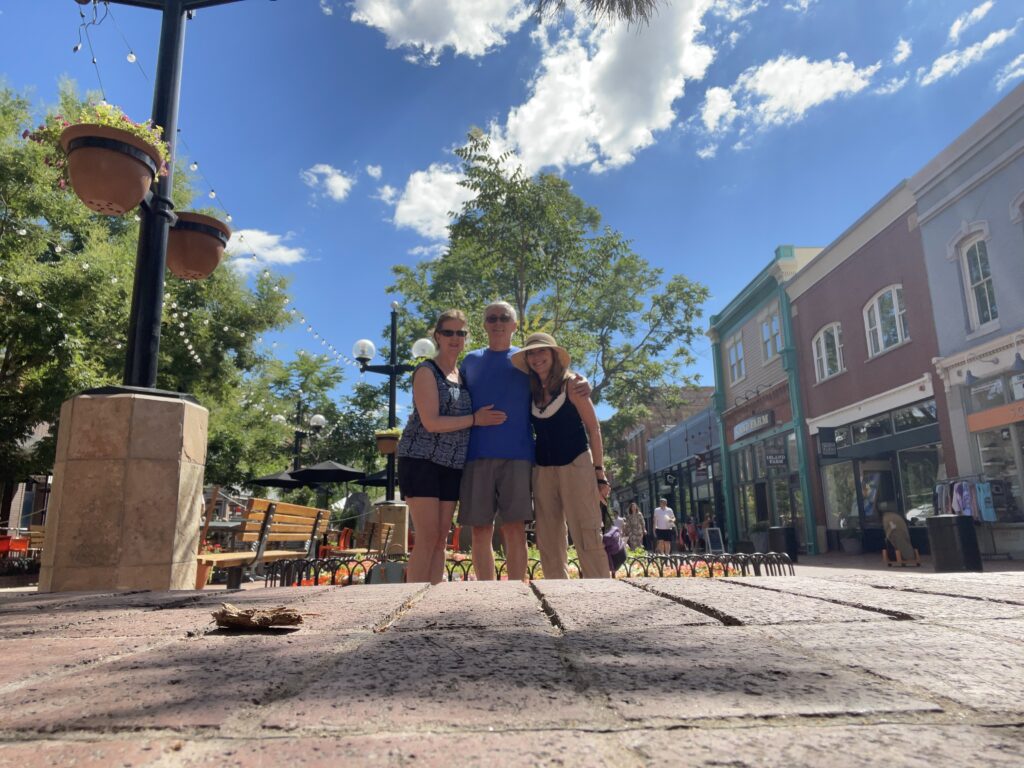 Similar to my last microadventure, this one involved visitors! My friends Steve and Lisa from Minnesota were in Colorado to attend Steve's daughter's wedding in Ft. Collins, and they combined it with a visit to my house!
The day they arrived, we relaxed with some ice tea and talked on my patio and went out for a delicious sushi dinner. I broke out my special "Yvette" liquor and Lisa and I toasted to our friendship!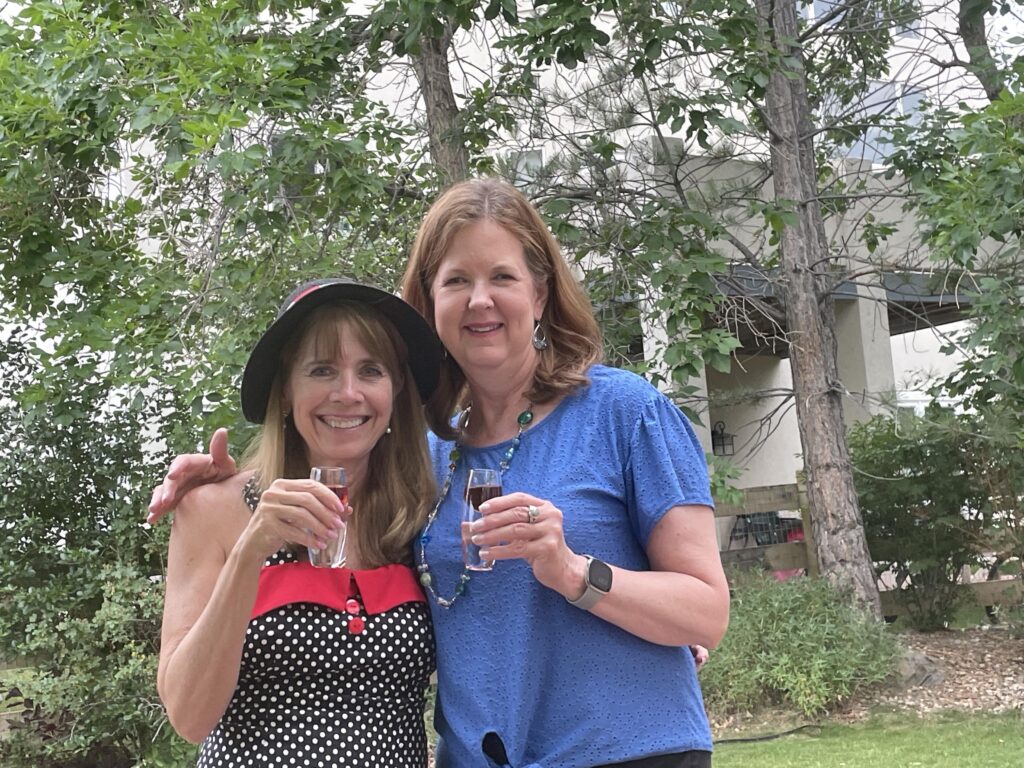 The next day was a big family day for Steve! His four sisters and several of their family members were all arriving for the wedding in Ft. Collins. Steve told me all about everyone in the family and even invited me to come down to Ft. Collins for the get-together at the Brewery that was being planned.
I love big families (The Waltons, The Partridge Family, and The Brady Bunch were 3 of my favorite TV shows as a kid) and I was very interested in hearing all about everyone!
Lisa, Steve, and I hung out on Pearl Street in Boulder for a couple of hours where an art show was happening. When we sat down for a bit, Steve found a 2022 Maya Angelou quarter in the grass! I had been wanting one of those for my 2022 Time Capsule and he said I could have it! So thoughtful!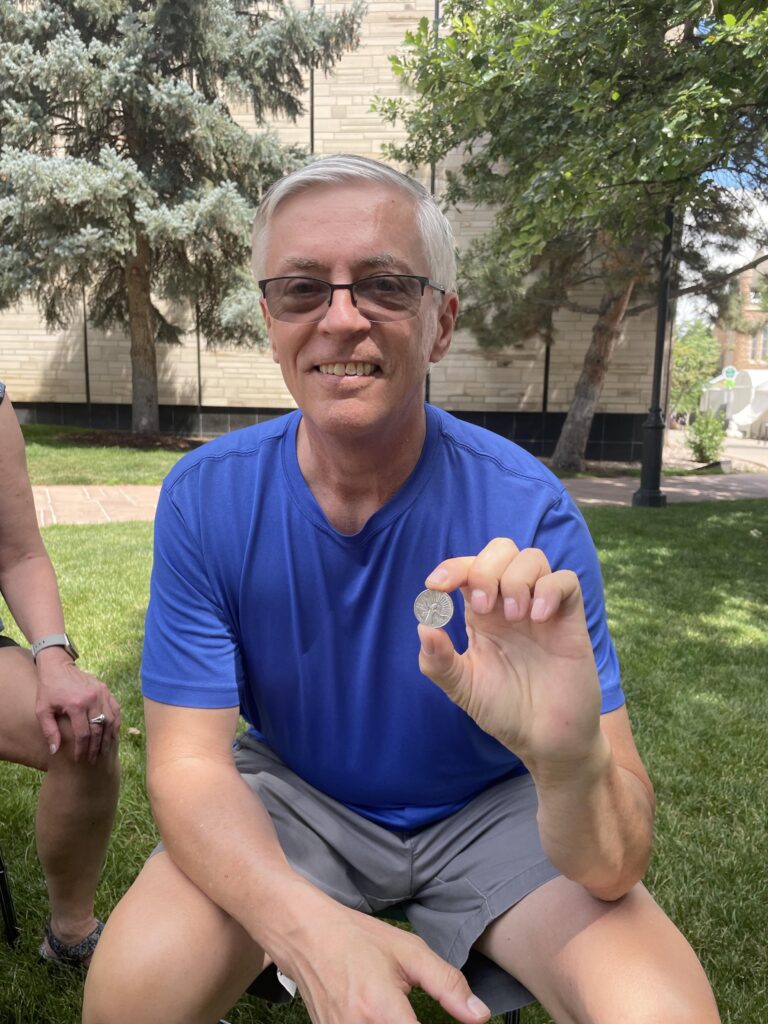 We soon headed up to Ft. Collins where Steve's family were all starting to come in for the wedding. The plan was to meet up at the Gilded Goat Brewery.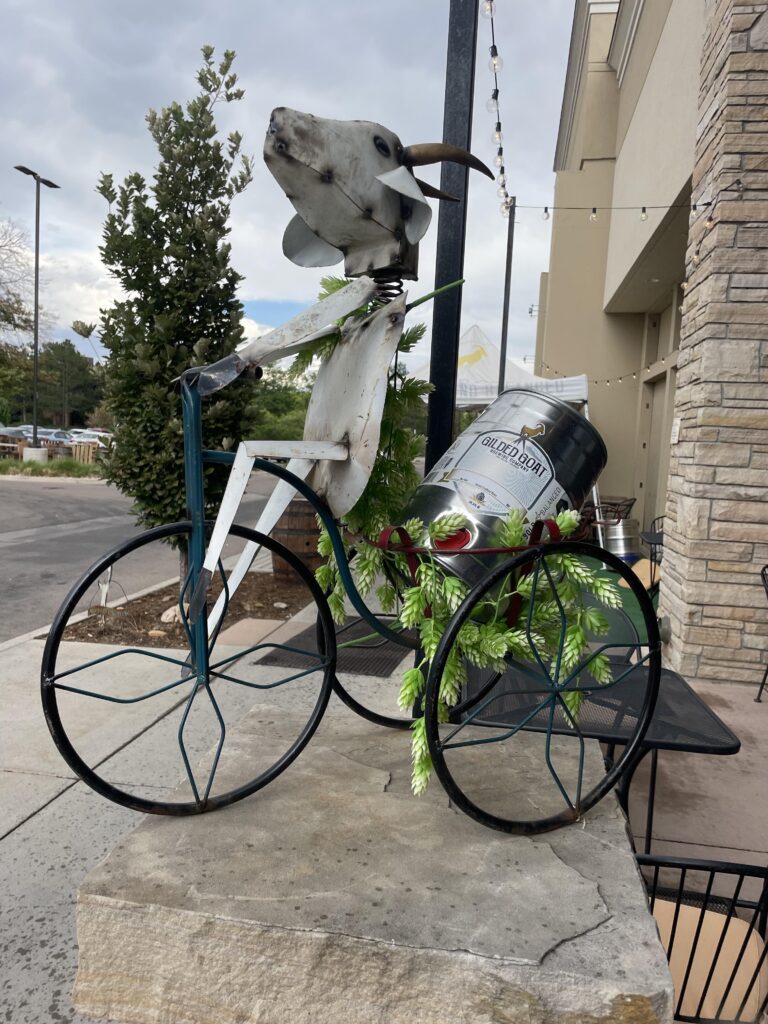 Even though I'm not a beer drinker, I loved being able to meet all these family members that Steve had been telling me about.
Steve's family was very welcoming and friendly. Everyone was excited and in a celebratory mood. I enjoyed hearing about all of their adventures, especially from the sister who was actively working on her bucket list, finishing up the last of traveling to all 50 states.
I had met Steve's sister, Patty, once before, and this time I got to meet her husband, Paul (I think) too. They're also Florida snowbirds, so maybe we'll see each other next year in Florida. They have a place in Naples, and that's where Becky's friend Georgette lives, too, so I can definitely envision a Naples Microadventure!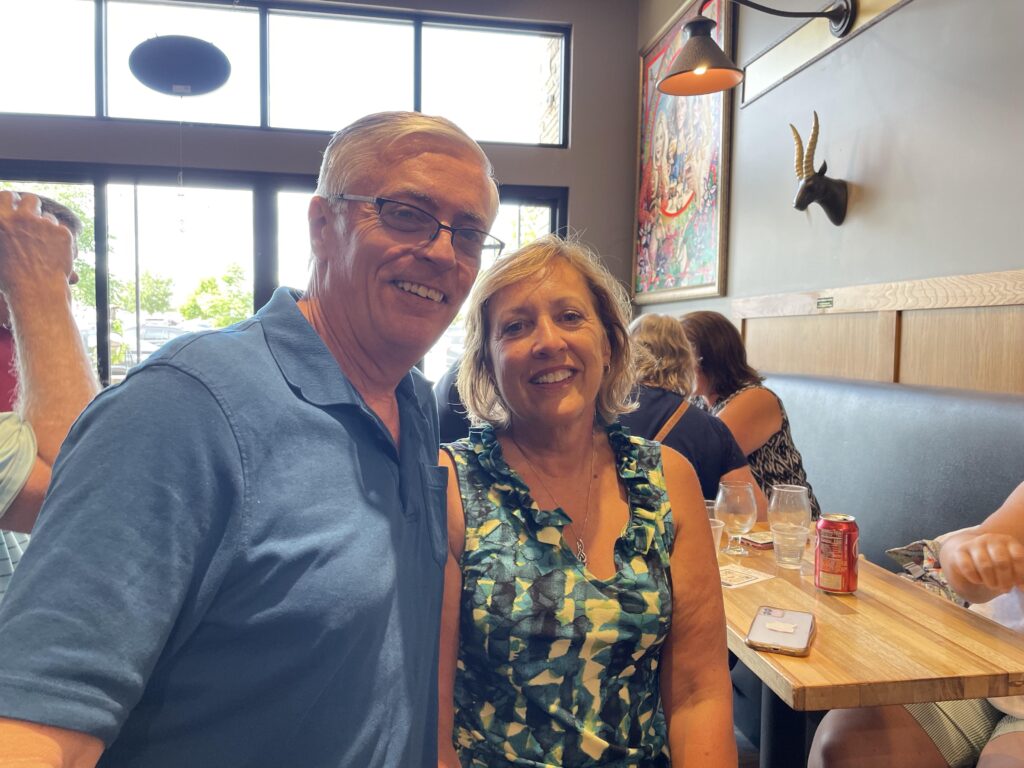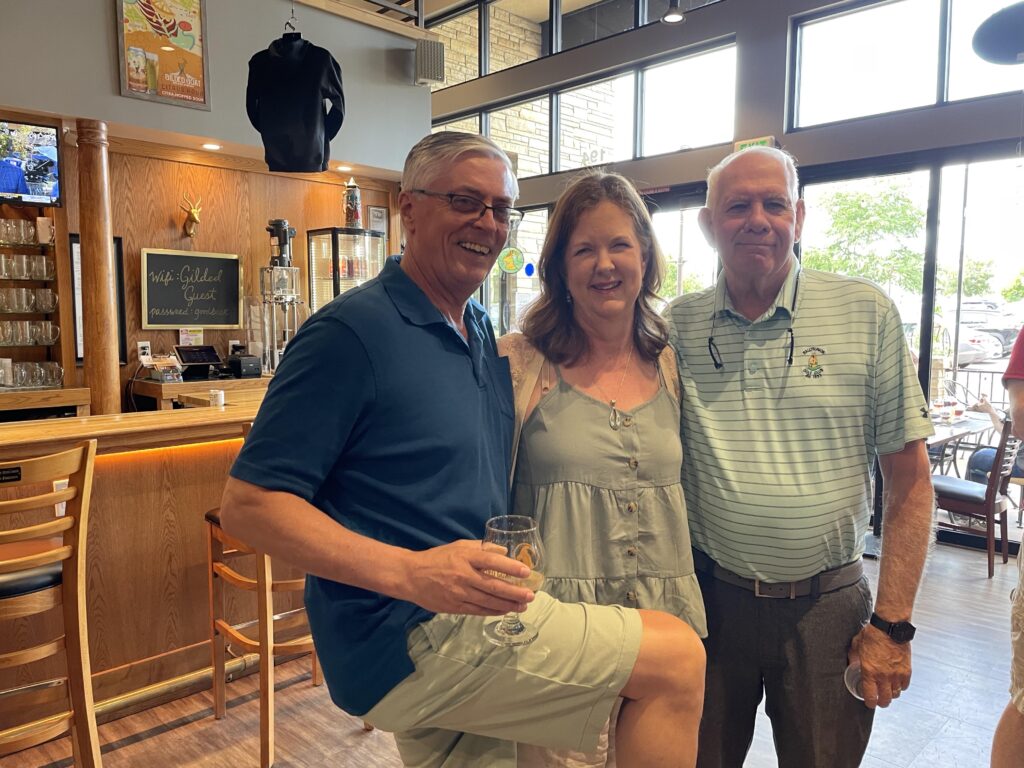 It was a real treat for me to get to be a little part of this family celebration. Weddings are such happy occasions and it's so nice that all of Steve's siblings were able to make it. I could see how much they enjoyed one another.
What a fun weekend with Lisa and Steve! And next month, I'll get to see them again, when I take my annual trip to Minnesota!
Please follow and like us: