I just returned from one of my favorite traditional vacations – my reunion with Minnesota friends for an annual island retreat.
I met the host of this annual island adventure, Chris, during my stint as a contractor at Optum in Eden Prairie, Minnesota, in the summer of 2016. Since that summer (minus 2020) I've gotten to participate in this much-anticipated event.
The island retreat always includes playfulness! For the last few years, we've been coming up with a "theme" and this year we chose a Pirate theme. Our host ("Captain Chris!") has an August birthday so we had a treasure hidden for him this year.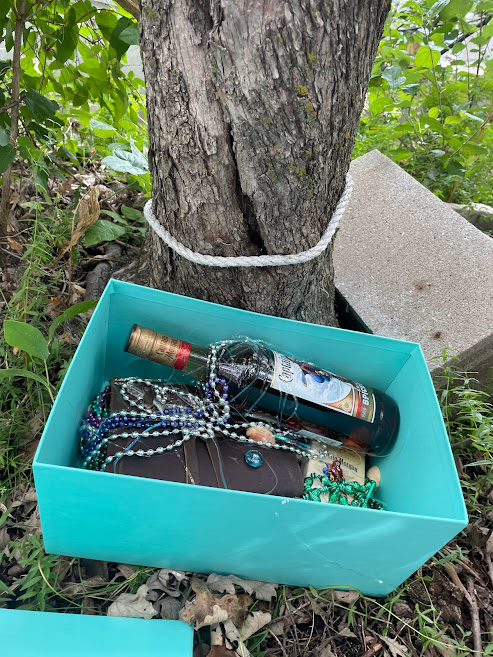 Brenda (always full of fun ideas) brought T-shirts and stencils along for us to create our personalized pirate attire for our photo shoot.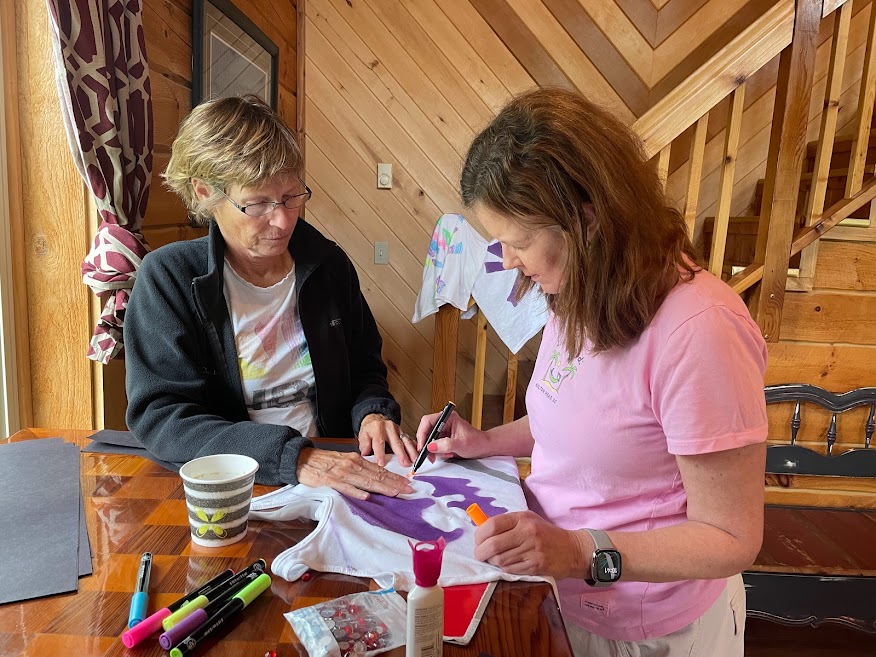 Nancy brought wine made from her own vineyard!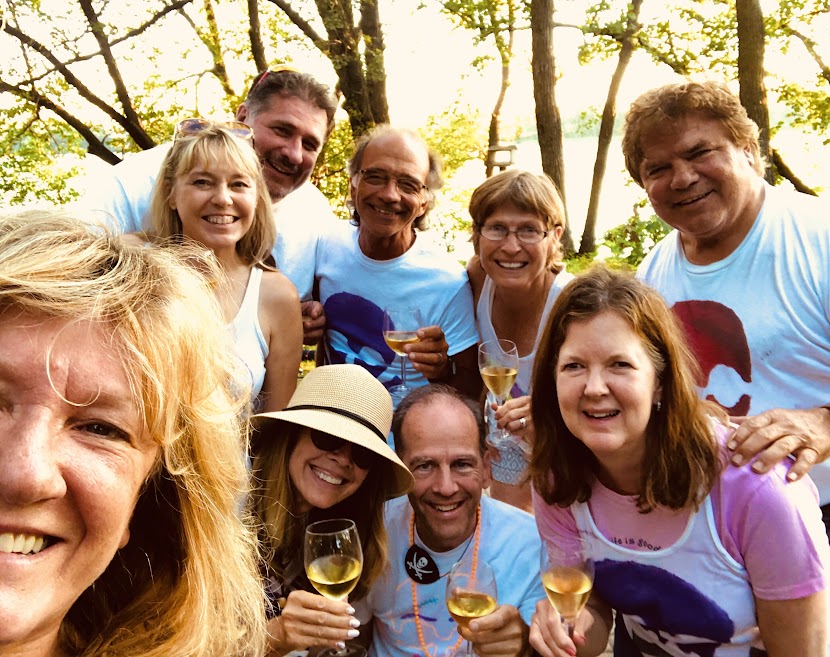 Food is always a highlight of the trip – each meal prepared with love! Both delicious and beautiful!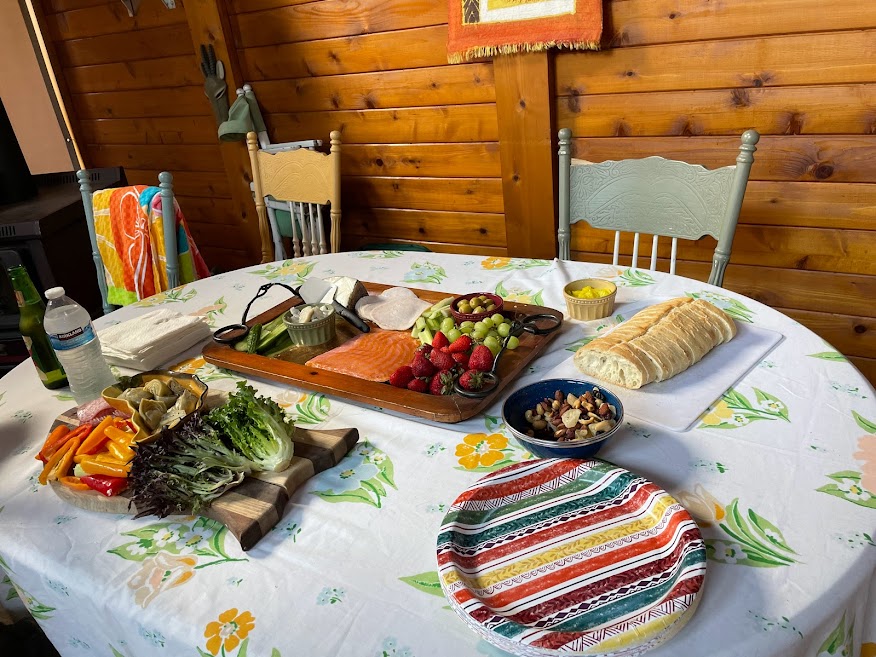 Can't get much better than this!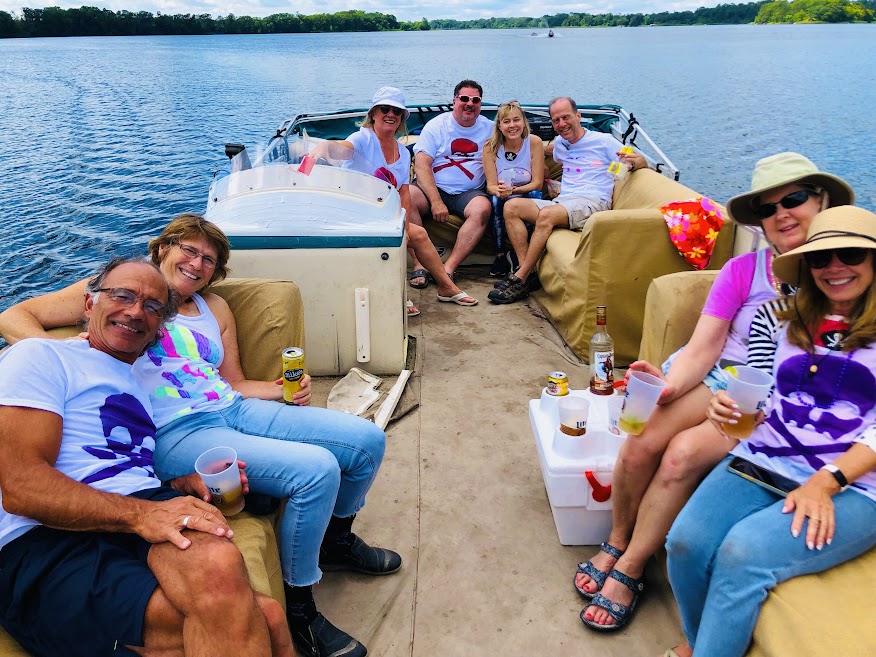 Friends, food, and plenty of fun!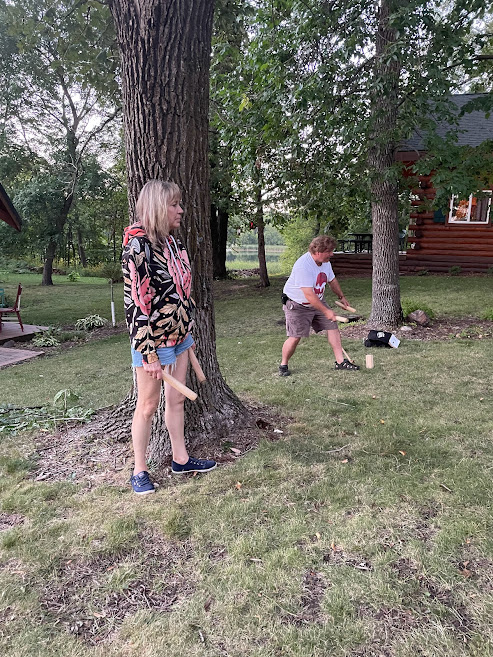 Brooke, the wonder dog, watching out for neighboring pirates!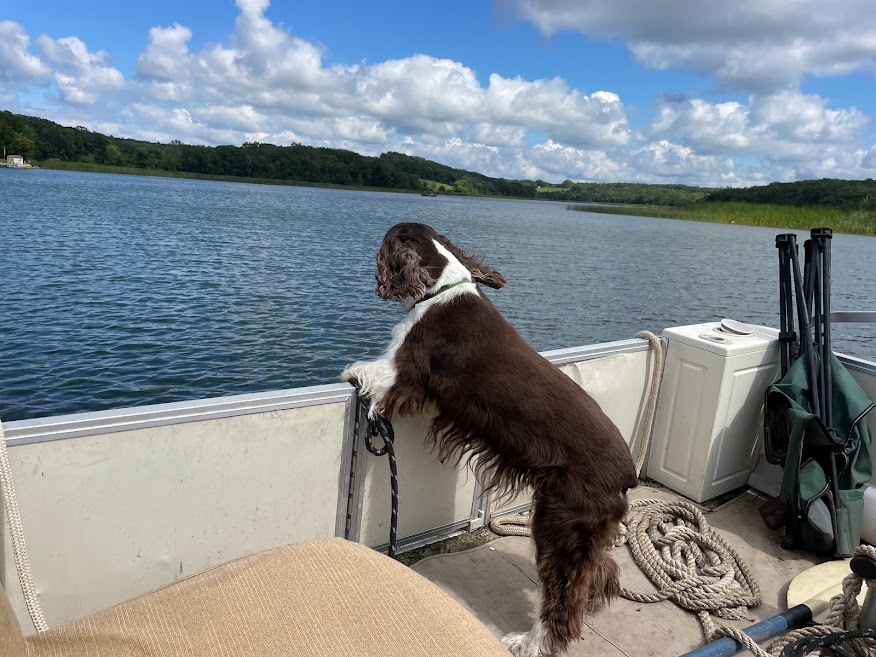 Here are some videos and blog posts from previous island trips:
2019: This was Week 33 of my 60 until 60 Project – The 60 week countdown to my 60th birthday: Week 33: Minnesota Island Adventure
2016: My first year on the Island – This group participated with me in the "Greatest International Scavenger Hunt the World Has Ever Seen": GISHWHES on The Great Northern Island
2016: How I met this group, thanks to Scott: Making Friends
Please follow and like us: