"You're gonna love it! It's right up your alley! And I can guarantee, you've never done this before."
Those were my only clues from my friend, Michael Bolé, about our surprise Microadventure event that we enjoyed last night.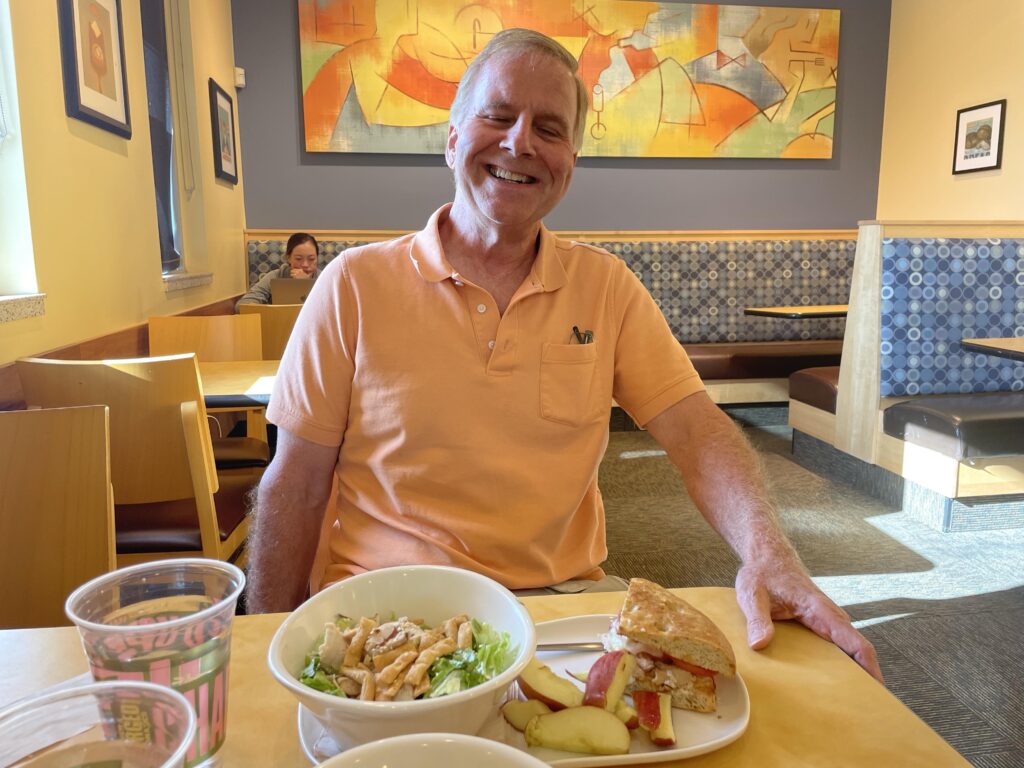 Michael had told me that a friend of his from Ohio would be in from out of town and that he would treat me to dinner first at a Panera that was close to the event in NorthGlenn.
The mystery Microadventure was already a favorite, just by virtue of the fact that it was a surprise! I love surprises!
So it should be no surprise that I also love the magic of Christmas and Santa Claus!
When we got to the hotel and saw Santas roaming around, the mystery was revealed! We were going to see the Santa School Class of 2022 Graduation Ceremony! Michael's friend, Kevin, was one of the new Santa Graduates!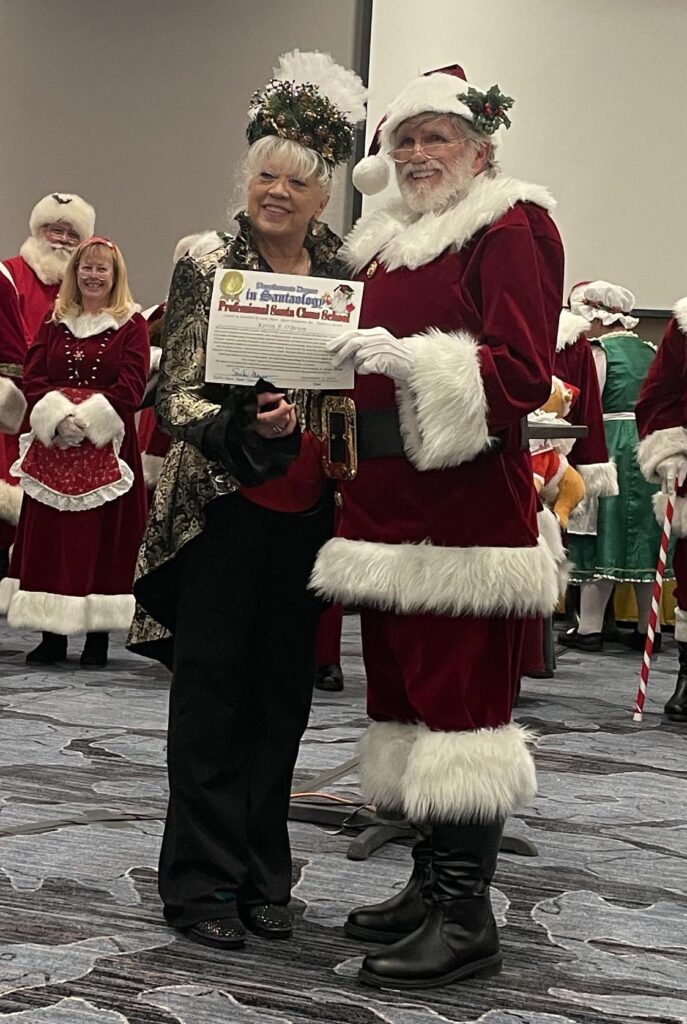 This was no typical Graduation ceremony. The Santas and several Mrs. Claus's proudly entered the auditorium to the tune of "Here Comes Santa Claus" ringing their bells, and laughing with their hearty Ho Ho Ho's.
These Santas had real beards and gorgeous velvet suits. They were authentic! They each looked like they stepped right out of a greeting card.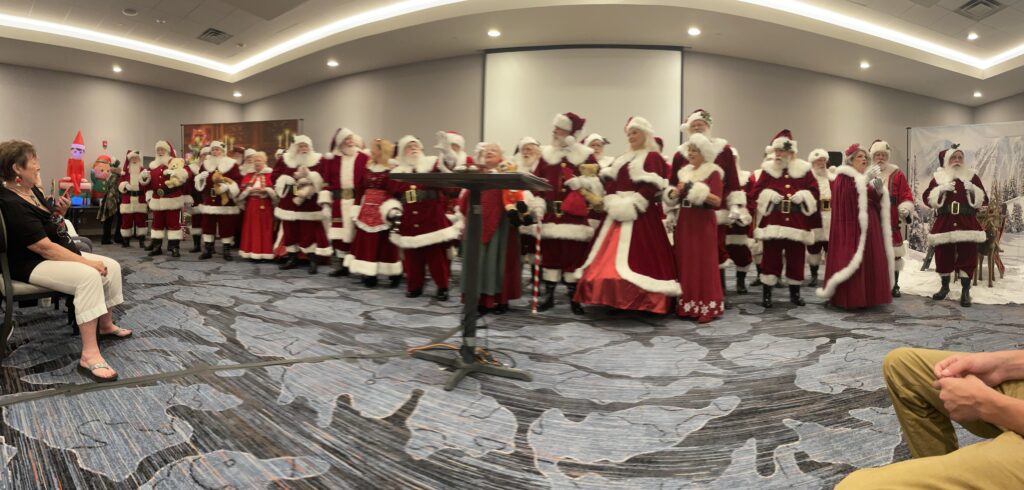 The ceremony was fun and entertaining! The Santas recited "The Night Before Christmas," we sang "Jingle Bells" and "Rudolph the Red Nosed Reindeer."
We also learned a North Pole Dance, the "Ho Ho, Pokey." Two notes:
This was Michael's first experience with "Pole" Dancing.
Our friend, Adam, thought this event would be too "Hokey" for his tastes. The "Ho Ho" is on him, because the Hokey was completely removed.
Michael told me about the movie, Becoming Santa, a documentary which features someone who went to this Denver Santa school. It's available on Prime Video, so after I got home last night, I watched the movie. I learned so much more about the history of Santa Claus and what it takes to be a Santa Claus.
I remembered a time when my kids were young and we ran across a Santa on our summer vacation wearing shorts. He was very recognizable, though, with his belly and beard. We were all enamored and he even had candy canes on him for the kids. He must have been a graduate from a Santa School, and had become a year-round "real" Santa.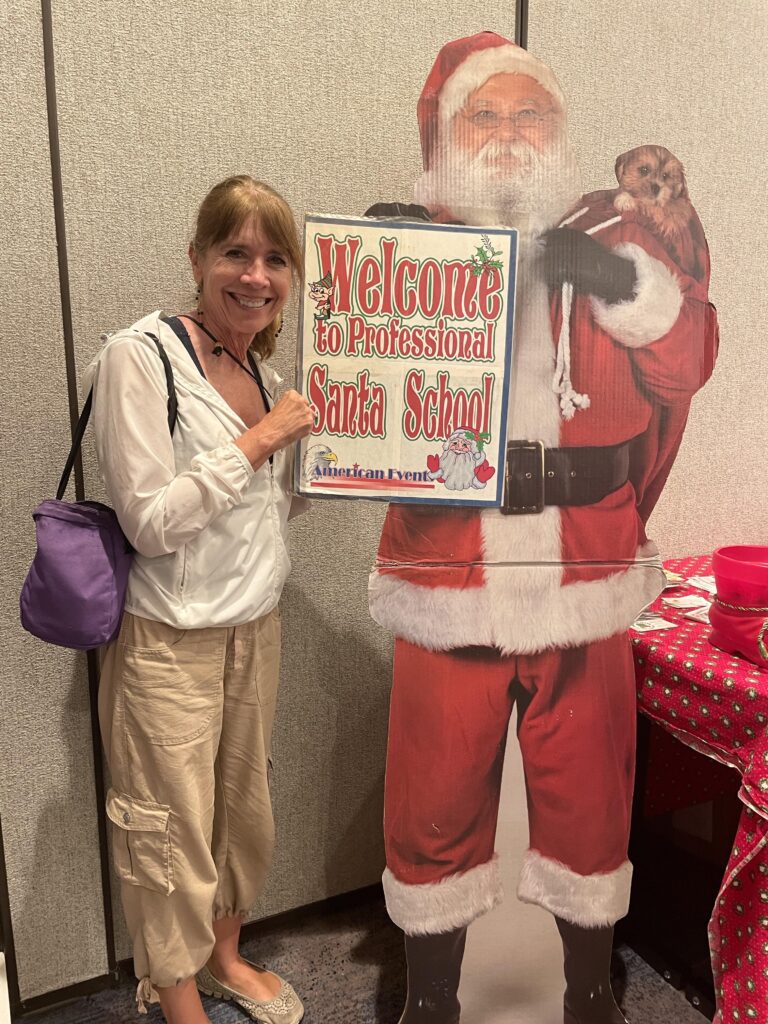 I felt a little jealous, wishing I could become a Santa. I know there were Mrs. Claus's at the graduation, and I considered going to the school to learn about being Mrs. Claus, but let's face it… whoever heard of a single Mrs. Claus? Santa's really the main event. That's OK. I can still get a pretty Mrs. Claus costume.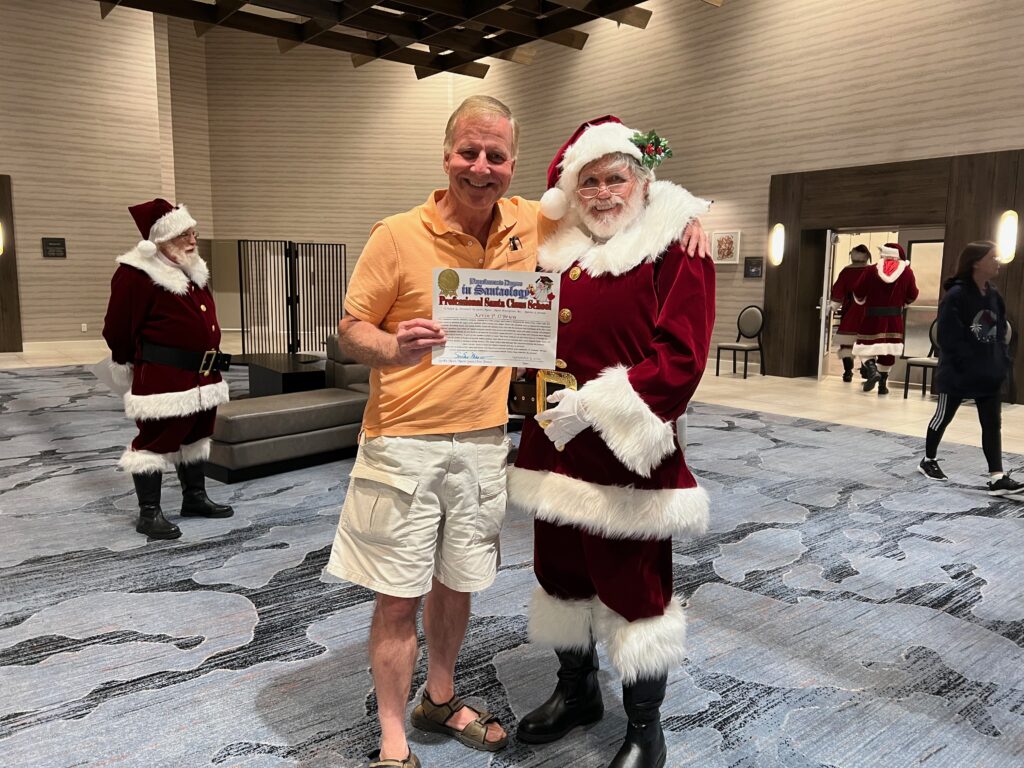 What a unique and very fun Microadventure! Thanks to Michael and Congratulation to new Santa Kevin! May he bring Christmas magic to us all for many years to come!
Please follow and like us: