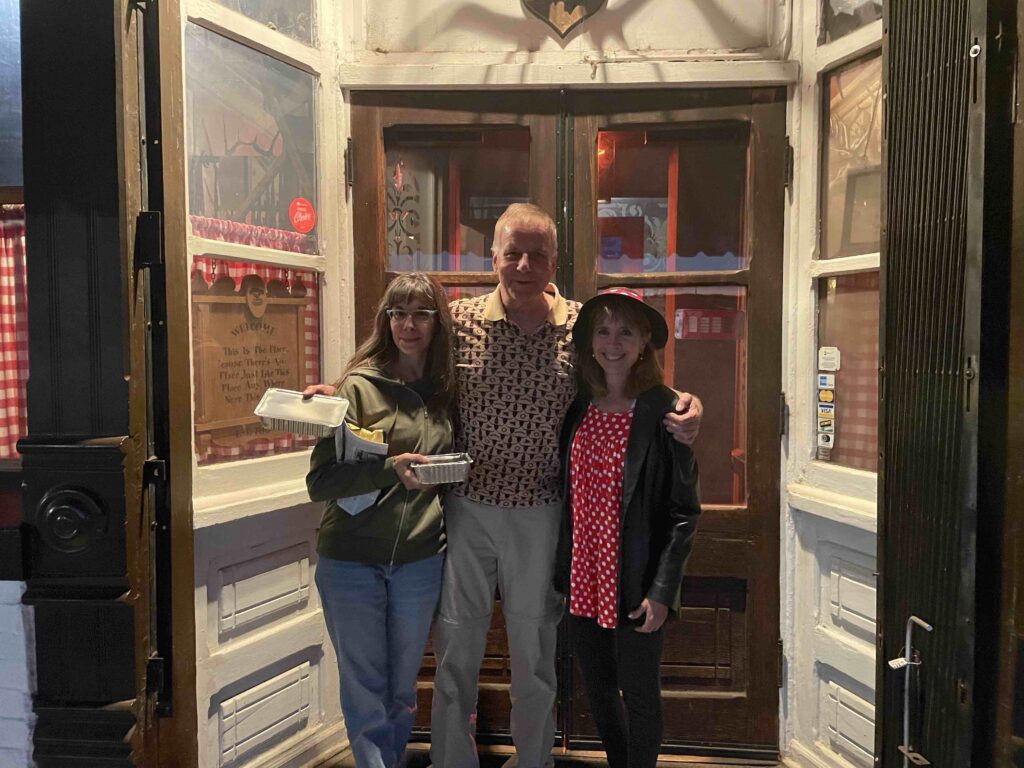 I give Michael Bolé (of Santa School Microadventure fame) credit for suggesting this meat-eater's dream of a Microadventure. The Buckhorn Exchange, Denver's oldest restaurant, is a restaurant, museum, and tourist attraction all rolled up into one.
If you're a fan of the Old West, you probably already have this place on your radar or maybe you're a regular patron.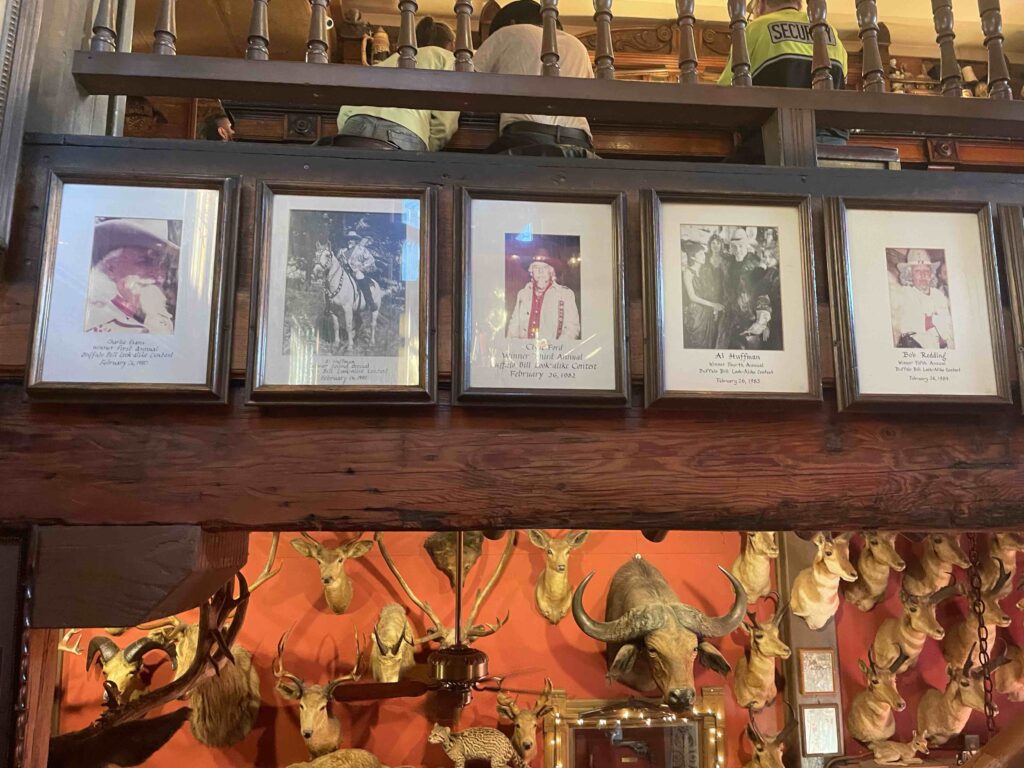 Me? I know nothing about cowboys, the Wild West, or guns, but I'm always all in for new unique experiences.
The one piece of trivia I do know about Western celebrity is that Buffalo Bill Cody was born on February 26. He and I share a birthday. (I once went to a party where you were supposed to dress like someone famous who has the same birthday as you.) It was no surprise then that the annual Buffalo Bill Look-alike contest was held in the end of February on our birthday weekend. (I haven't competed in that… yet!)
There were over 500 taxidermy heads mounted throughout the restaurant – even a two-headed calf! (Should I add "freaky" to the list of adjectives that would describe this place? Definitely a bit of a "Ripley's Believe it or Not! flavor.)
When we were brought to our table we were told a bunch of historical facts about Wild West celebrities in history and Presidents who had eaten at this fascinating establishment. The gun case held guns owned by famous celebrities of the Wild West including one by Annie Oakley.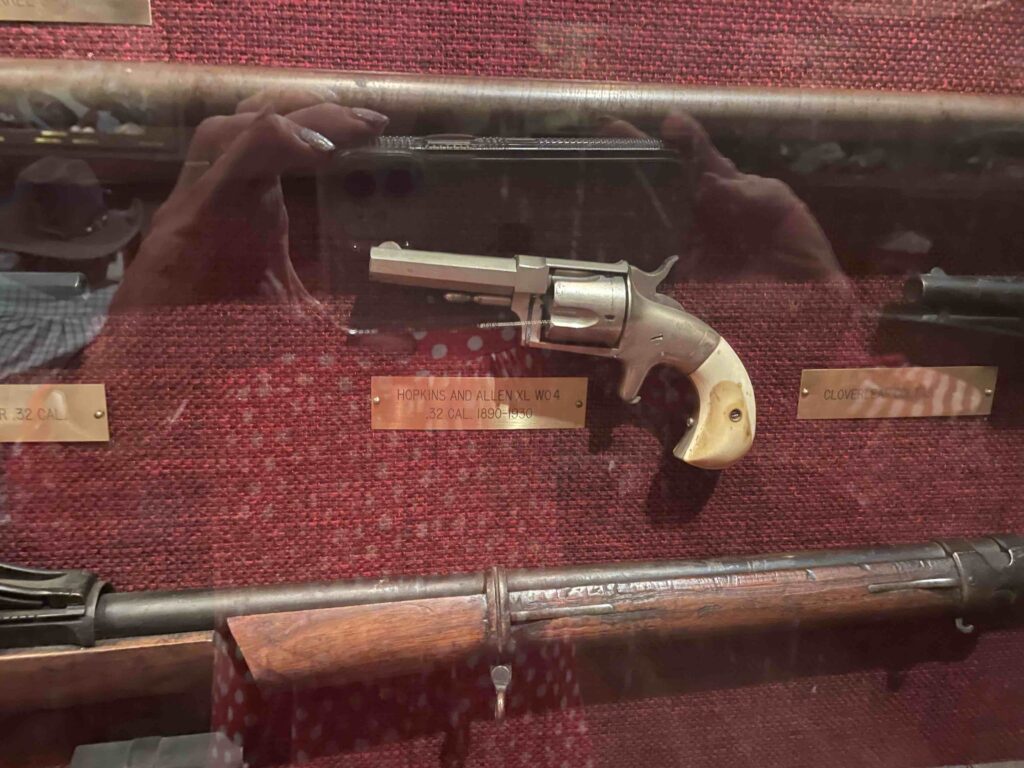 OK, enough Western trivia. Let's get to the food, shall we?
The menu had a long list of exotic meats. You could choose from elk, bison, and a variety of other steaks.
For appetizers, even rattlesnake was offered, but we opted to go with the Rocky Mountain Oysters. Even I know that these are "bull testicles" but when they're all breaded up and prepared they taste a lot like fried chicken without the chicken in my opinion.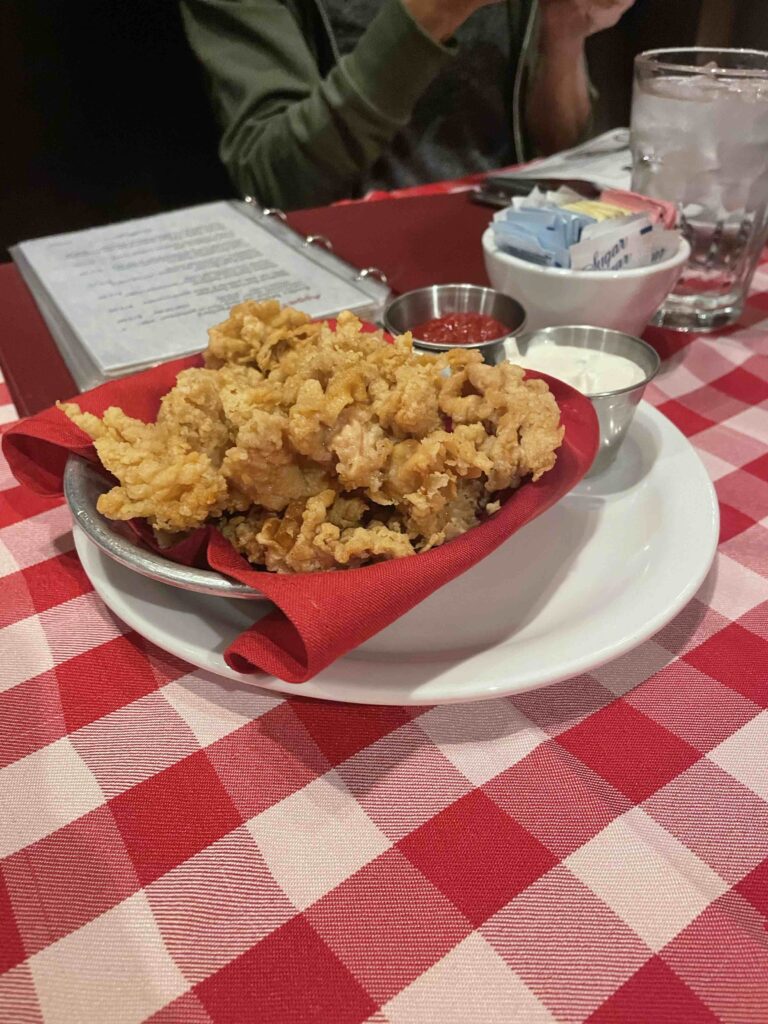 These were served with the requisite puns about balls and sacks. The wait staff was impeccable with their delivery. (At this moment, I can't remember any of their one-liners but let's add stand-up comedy to the entertainment provided at this one-of-a-kind establishment.)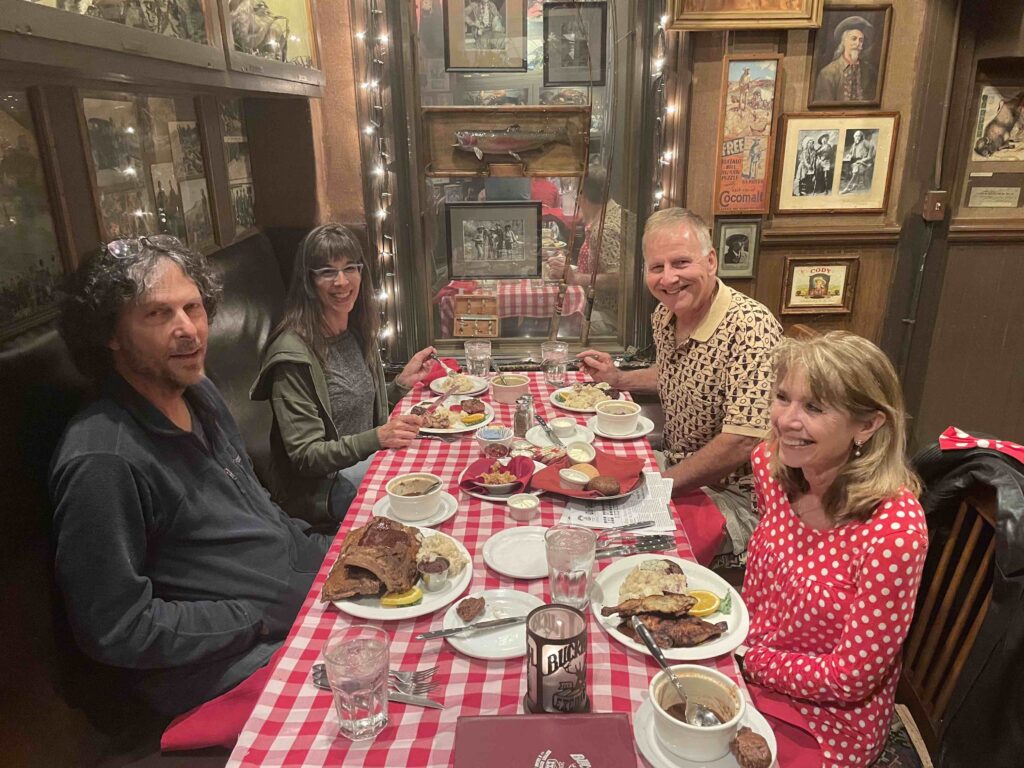 We each got healthy portions of our meats of choice. I ordered the Elk and Cornish Game Hen with mashed potatoes. We did a bit of food sampling of each others' picks and in the end, I had leftovers that lasted me for 2 more nights.
Overall, this excursion gets many points for originality! Kudos to Michael for coming up with yet another unique Microadventure and Colorado treasure!
Please follow and like us: