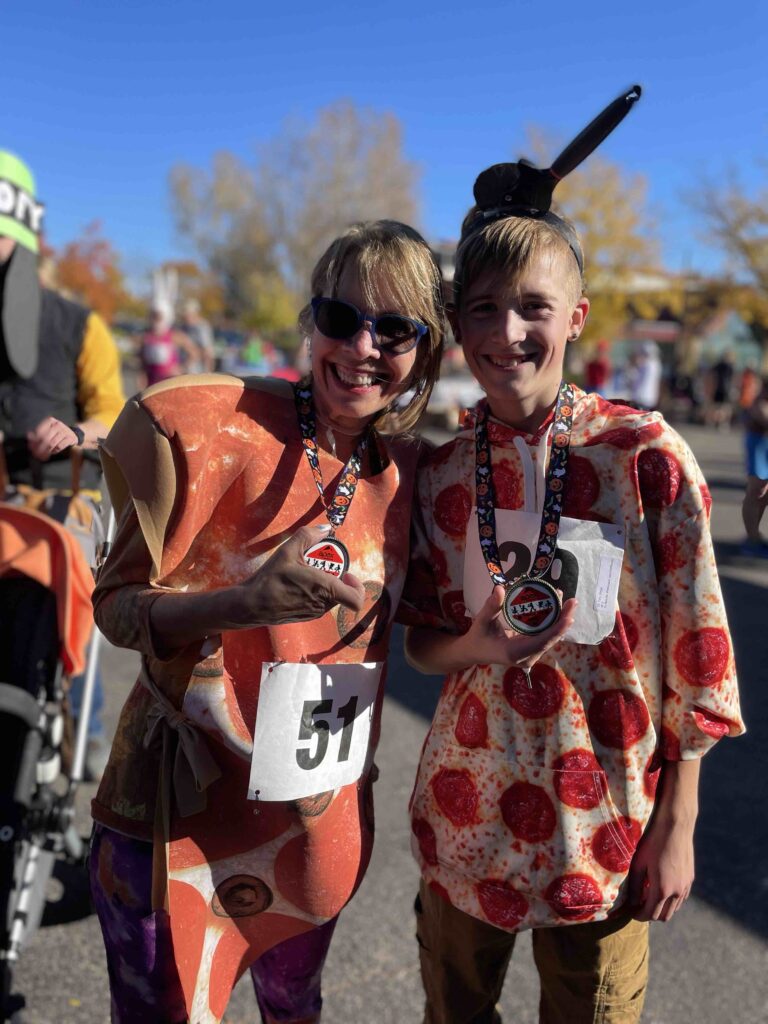 This Microadventure made me very happy! My daughter, Megan, invited me to run this Arvada 5K with her family in costume. Running in costume is my specialty! In 2014, I ran a race every month in a different costume!
I gave up running about 4 years ago because of back problems, but I figured I could make an exception for a family 5K. I ran slowly. (This was entirely due to wanting to protect my back, of course! It had nothing to do with my fitness level!) Still, I managed to snag second place for the Women's Over 60 category. And Diego scored first place for the Boys 13-18 so we both got medals. What an unexpected surprise and very exciting!
This proves my theory that competition is so much more fun when there are very few competitive competitors.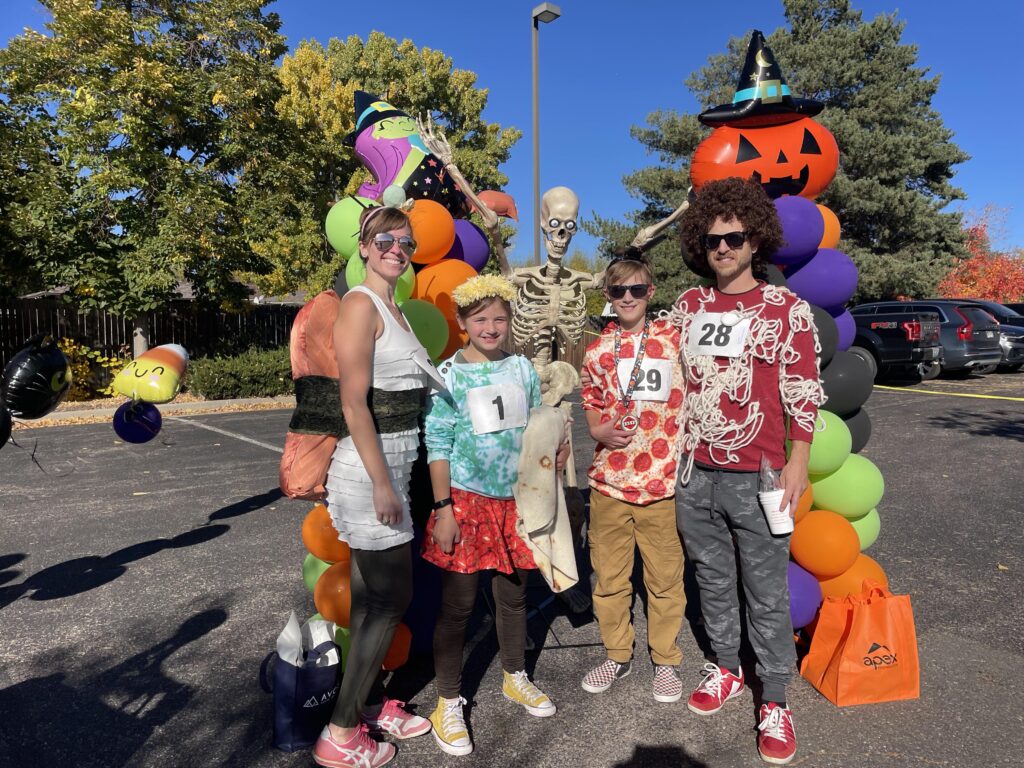 Not only did Diego and I win medals for running, but the whole Tidd family won for best group costume. They were a Food Buffet, with Megan as a sushi roll, Reneya a burrito, Diego, a pizza, and Chris, spaghetti and meatballs. They are always super-creative with their costumes.
The whole event was so much fun. The weather was absolutely perfect and there were plenty of games, food, and decorated pumpkins.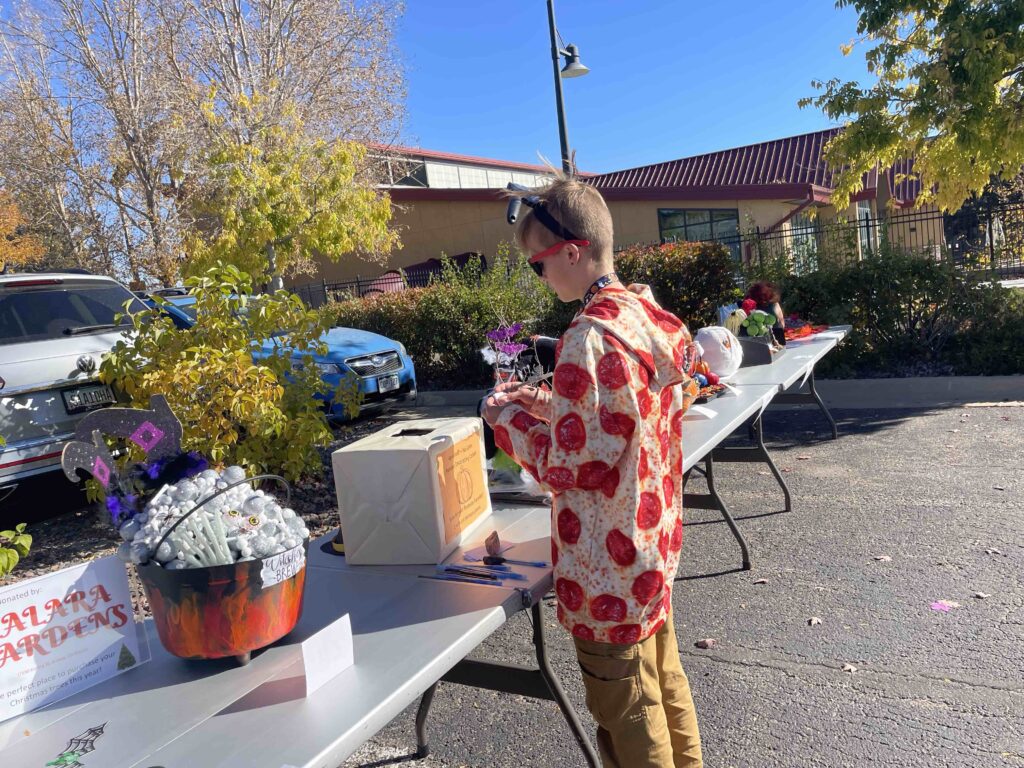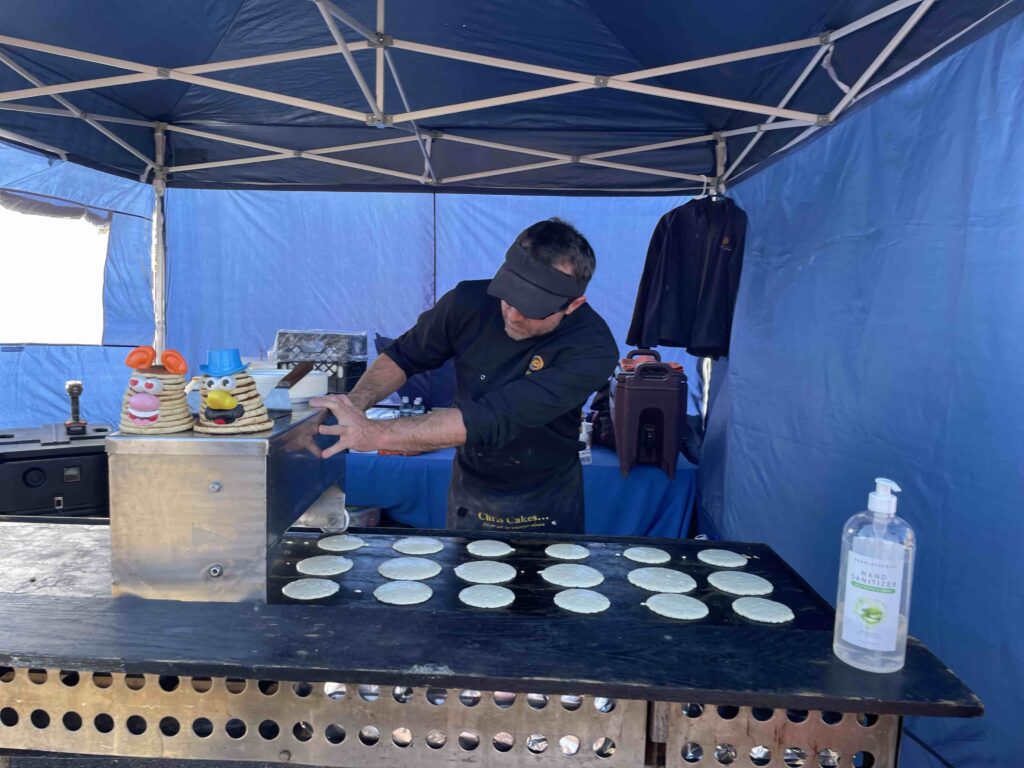 All-in-all this experience brought me such joy! I'd thought my days of running races were over, but, not only did I get to run another race, I was able to do it with family. I'm so grateful that we are all healthy enough to run, to celebrate, and to share in the excitement of a successful race!
Please follow and like us: