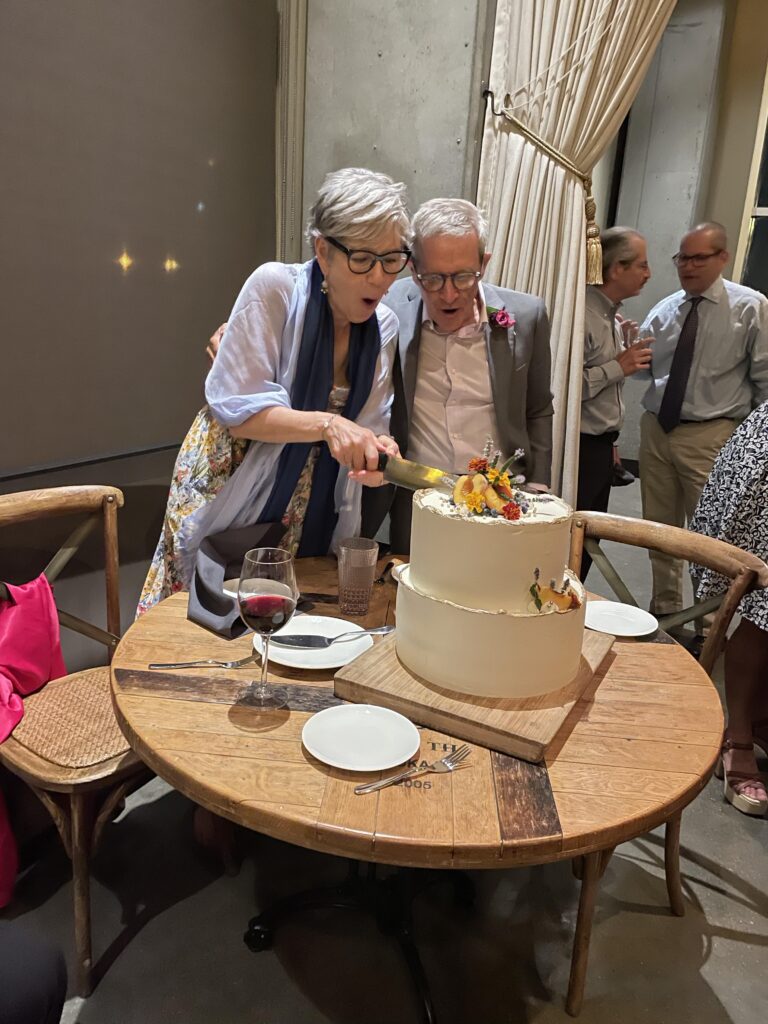 Weddings are my favorite type of celebration! Even better, when the bride is one of my best friends.
I met Rebecca at least 20 years ago at Toastmasters when we were both married. We went through our divorces at about the same time and were newly single women, navigating our way through the dating world in our 40's.
Rebecca met Mitchell in about 2007 – 15 years ago! Mitchell was in his 50's and had never been married! (This is often a "red flag" in the world of dating.) In fact, Rebecca had often told me that they'd "never get married."
However, over the years, they were progressively more of a serious couple – living together for the last several years. But still, it was a surprise to me when Rebecca told me earlier this year that they'd decided to get married after all!
At the reception, her daughters remembered the night they were told about the engagement. When they asked Mitchell "Why now?" he replied, "After 15 years, it's about time!"
The ceremony was gorgeous in their backyard on a beautiful day. Rebecca was escorted by her daughters, all three of them looking stunning in their flowered gowns. Mitchell was escorted by his two sisters and also looked happy. At age 70, his first marriage!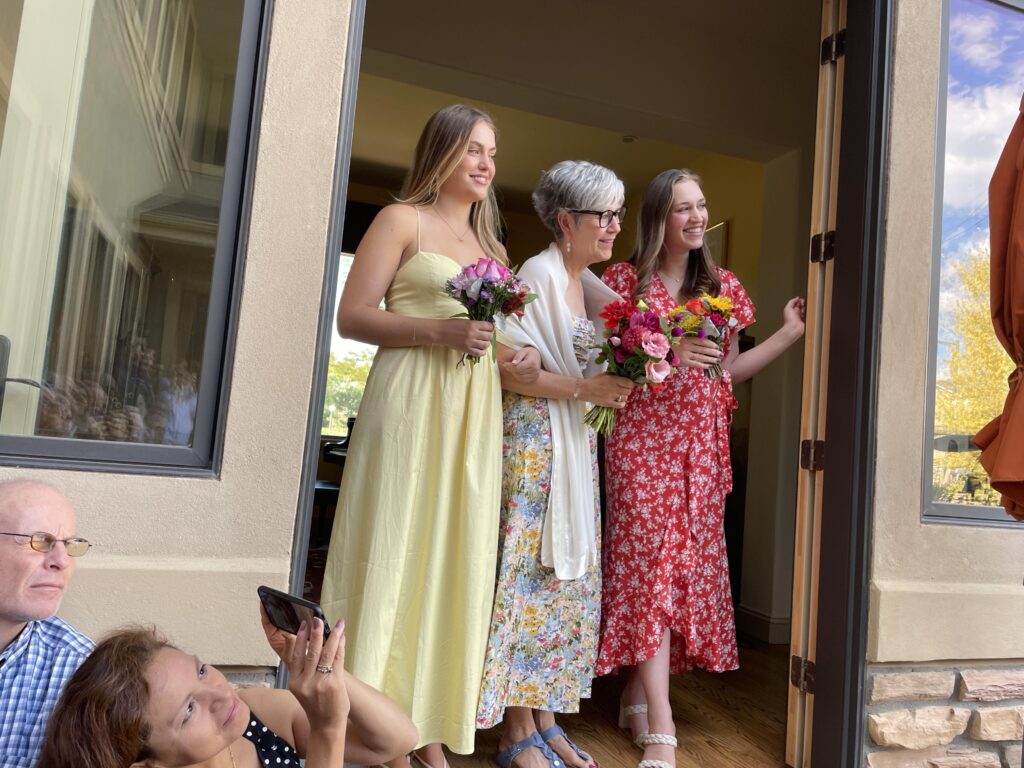 Though I'm very happily single, I couldn't help but feel a bit inspired at the thought of marriage at this stage of life. We are wiser and have retirement days to look forward to. Both Rebecca and Mitchell are very healthy and active and now have the security of knowing they will be with each other always.
I know I've often heard the argument (and even thought it myself) that marriage is "just a piece of paper." It doesn't change how you feel about one another.
But I talked to Rebecca recently and she said she feels different since the wedding. Marriage does make a difference. The life-long commitment, the sacred vows we take in front of friends and family, that pledge of love — it makes a difference!
Maybe it's time to get back on match.com! Or not. As I discovered at my 50th birthday party, no need to get married to celebrate love!
Please follow and like us: