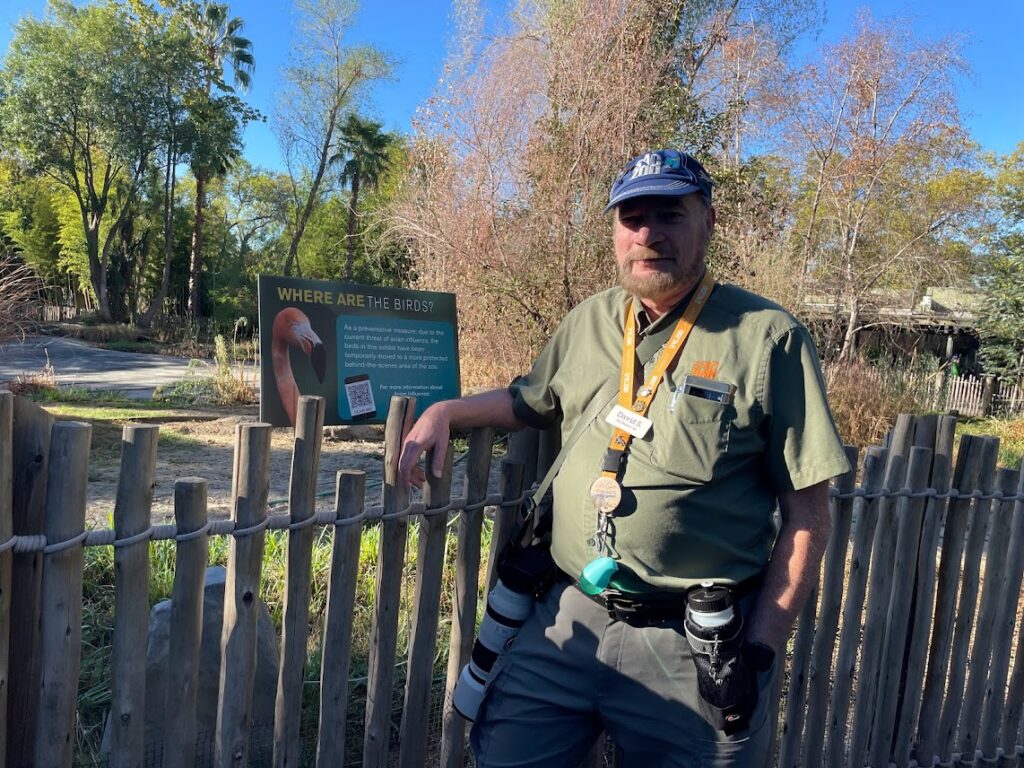 David is one of those rare people who started as a virtual friend and became a friend in real life! We "met" first on a site called "gather.com" before Facebook or Instagram were popular. Gather.com was a site for people who liked to write or post pictures.
I wrote this about David in a blog post back in 2010:
I got to know my friend, David, because he sent in a donation when I was fundraising for Leukemia. I only knew him as a "virtual" friend from a social networking site, but he has been one of the most generous and supportive friends I've ever had. It's those kind of people who I admire beyond words.
I discovered that David lived in Sacramento so we'd met up in person on one of my family visits. In the past few years, I'd noticed that David had been posting incredible pictures of animals at the Sacramento Zoo. One of his many talents is that he's an amazing photographer!
On my recent visit to Sacramento, I asked David if I could visit him at the zoo. In typical "David style" he took the day off of work and gave me a detailed very informative tour! I thought he'd be volunteering and I'd just be able to see him in passing, but instead, I got what amounted to a VIP pass with the best guide ever!
David knows how gaga I am about flamingos. Even though the flamingos were in quarantine because of an avian flu epidemic, David was tell me a bunch of fun facts about flamingos in this little video:
David is just a wealth of knowledge about all the animals! Never have I had such an informative and fun tour! What a treat! It's clear that David has such a passion and love of the animals and the Sacramento Zoo. His energy was contagious.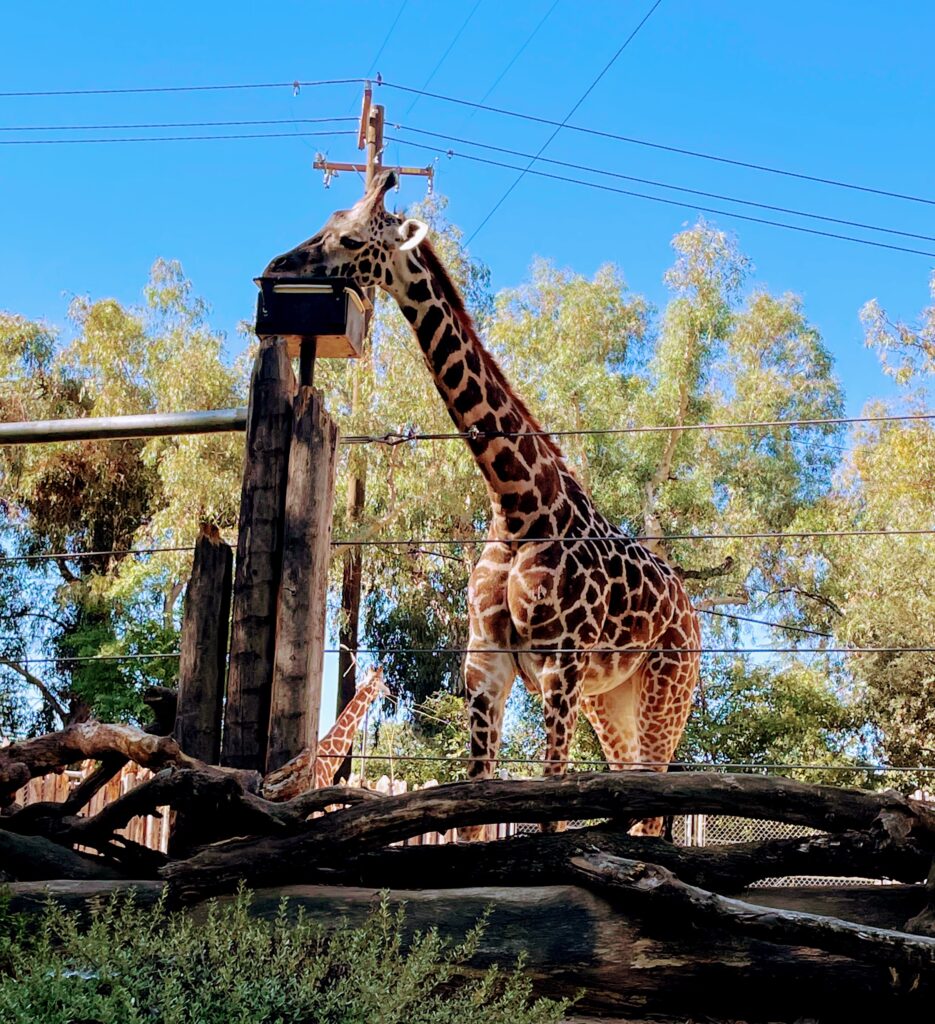 I took a lot of pictures and was impressed with all the anecdotes and fun tidbits of information about the different animal species. When we were looking at the giraffes, David pointed out a pregnant giraffe and pointed out the difference between the coats in the male and female giraffes.
My favorite giraffe, however, is in this picture he posted for Halloween on Facebook!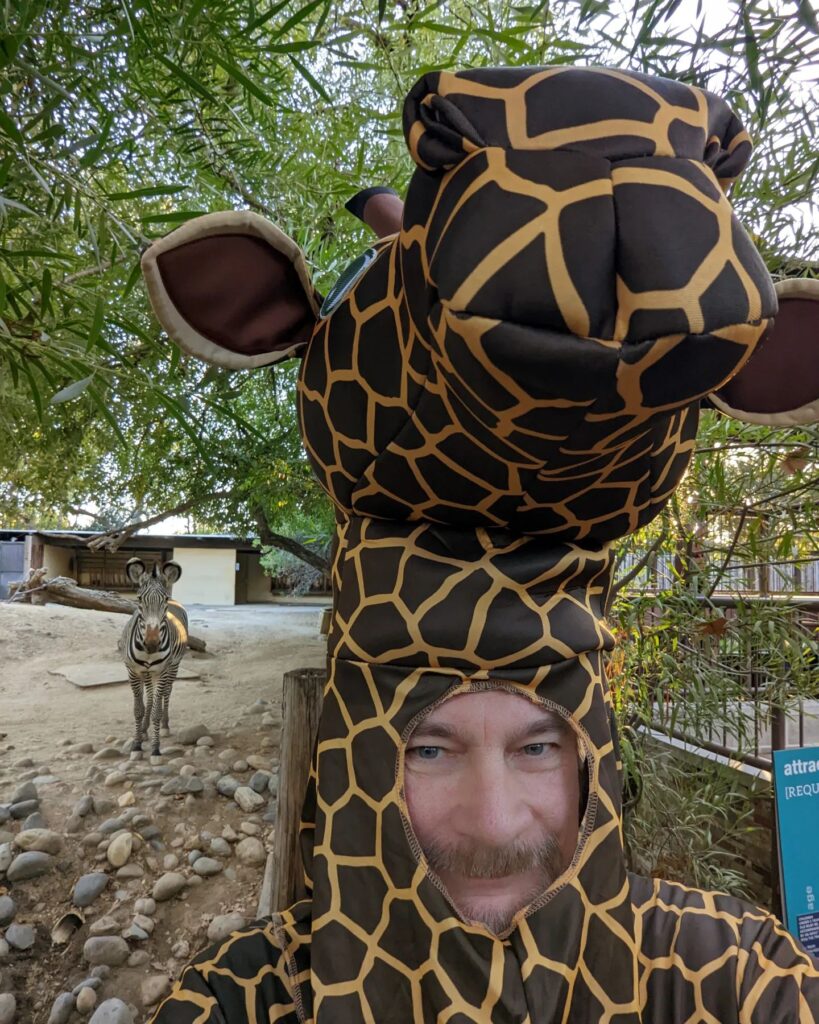 Please follow and like us: