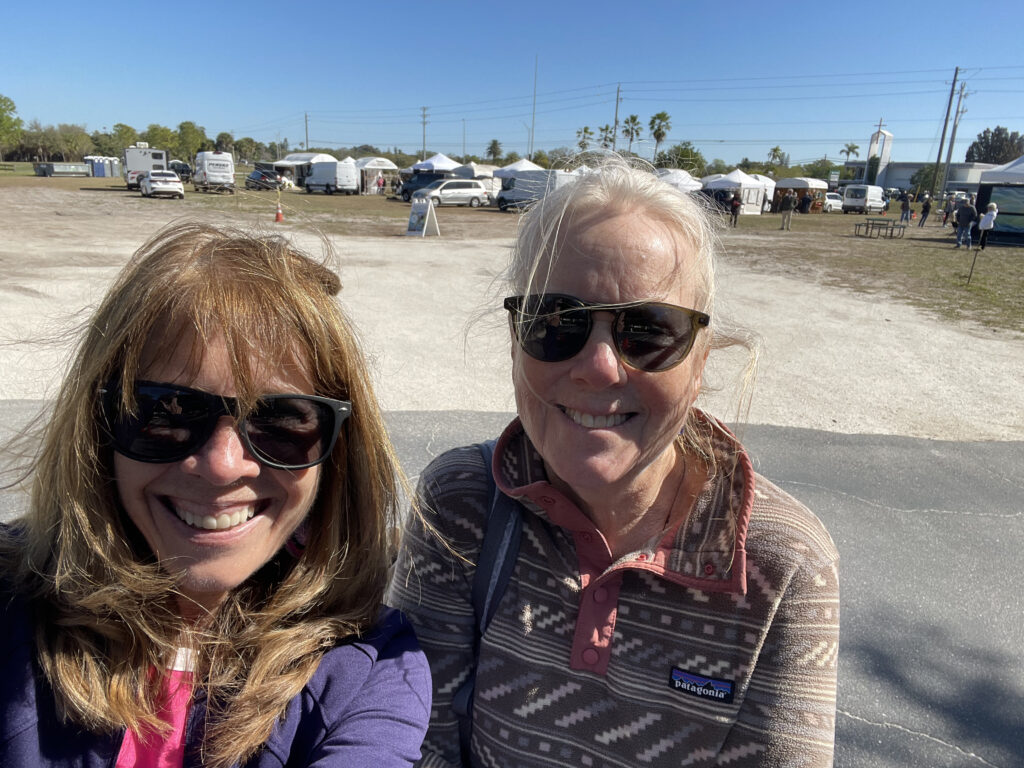 Today's microadventure was fun both for the event and the company, which, of course, is always the goal. However, since it was the first time I'd met Madeline, and the only thing I knew about her is that we had a mutual Facebook friend, I wasn't quite sure how she'd like being my microadventure-buddy. I'm happy to say she very happily agreed to not only joining me for the event, but enduring my photos and questions with good humor and interest!
Actually, when she told me she'd recently bought a Winnebago and was traveling only with her dog, I was in major awe of her bold spirit! I just love her sense of adventure and felt bonded with her immediately!
Madeline has a love of art and had suggested that we meet at the Sarasota Open Fine Art Show, a Hotworks event.
There were so many beautiful and unique works of art. Every time I go to one of these events, I'm so tempted to buy something special for myself. Maybe it's a good thing that there are just too many special things that it's hard for me to pick out just one! There's also the fact that I don't even own a place out here (yet). However, when I'm settled in my Bradenton condo (April!) it will be fun to find some special art pieces to decorate the place and make it feel like mine.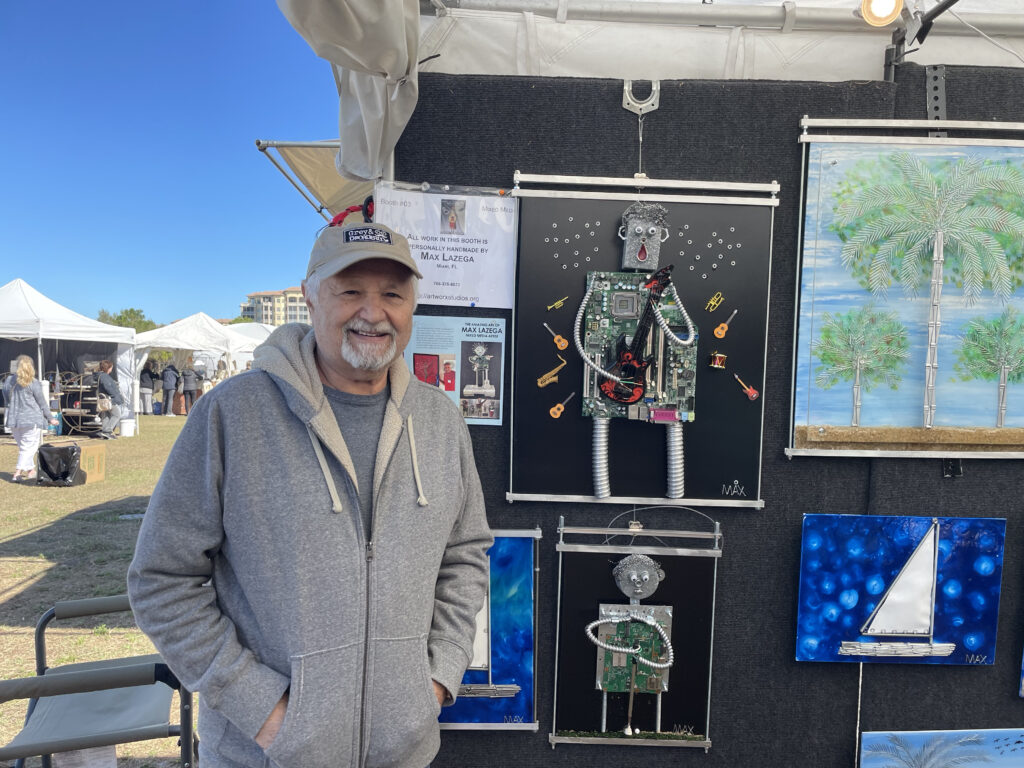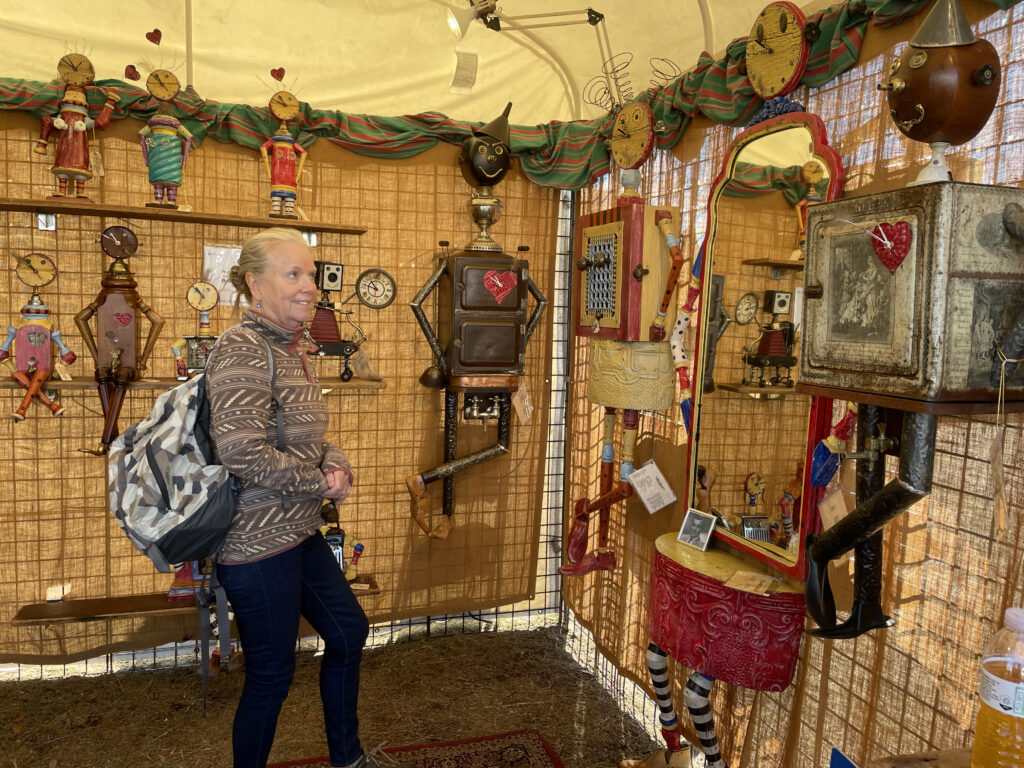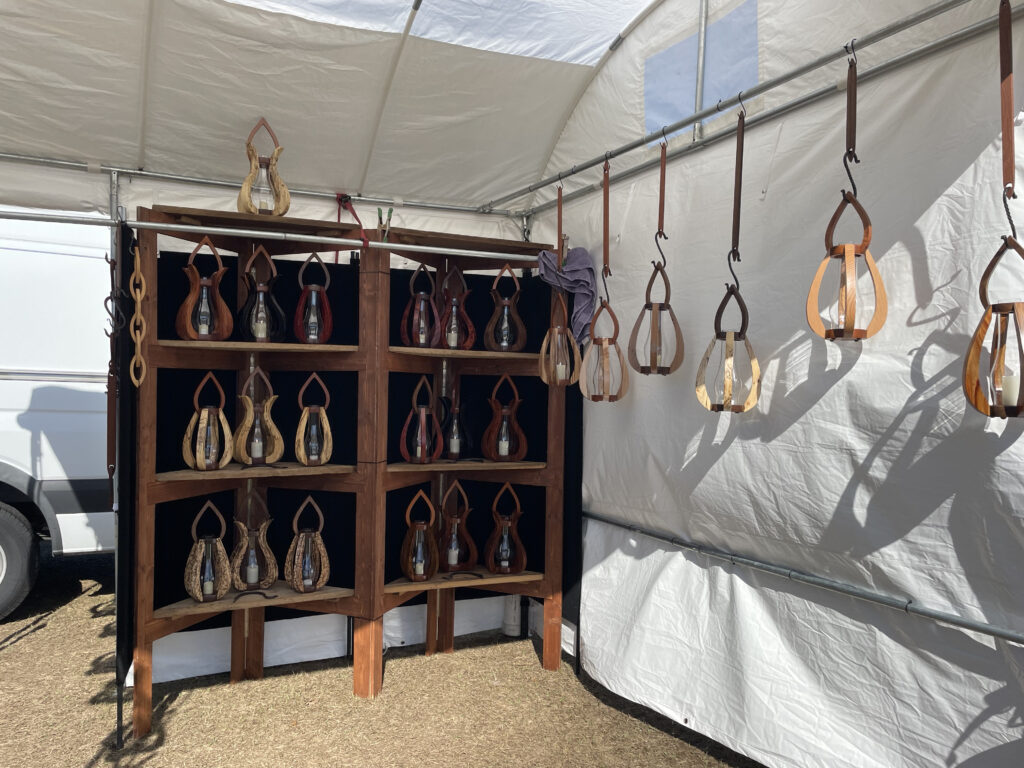 After perusing to our heart's content, Madeline and I took a walk around Phillippi Estates (where the event was held).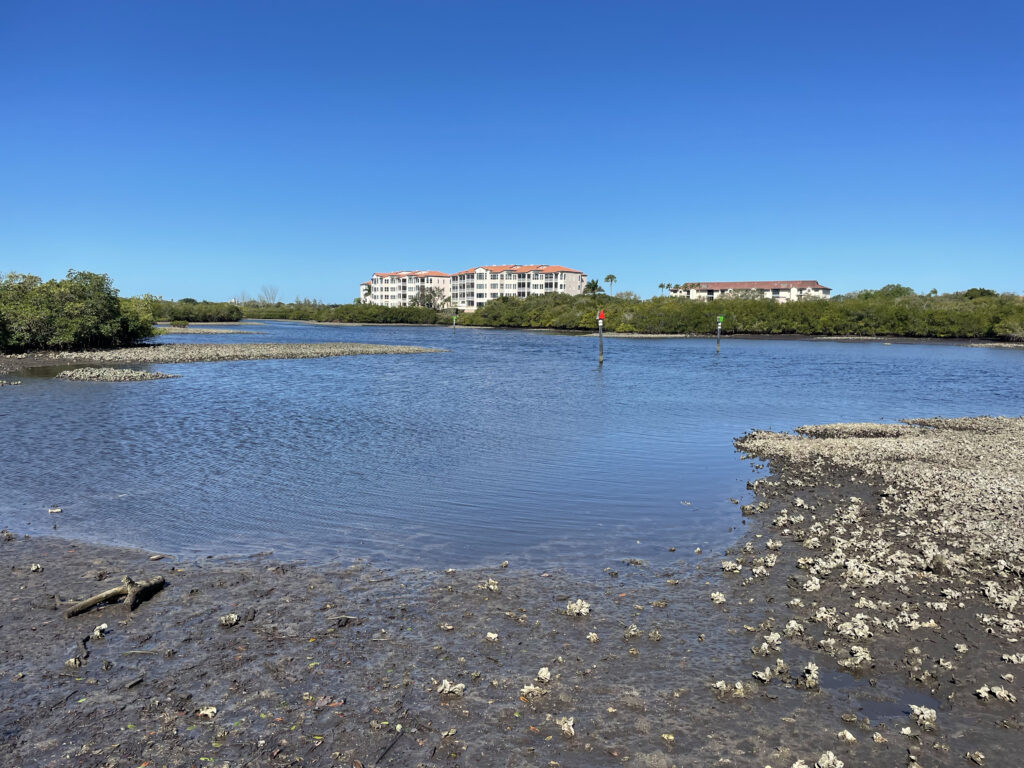 Then we grabbed some lunch at this Cousins Maine Lobster Food Truck! (Michael B., I just sampled the goods here with lobster bisque, but waiting to really pig out (or would that be Lobster Out?) with you!)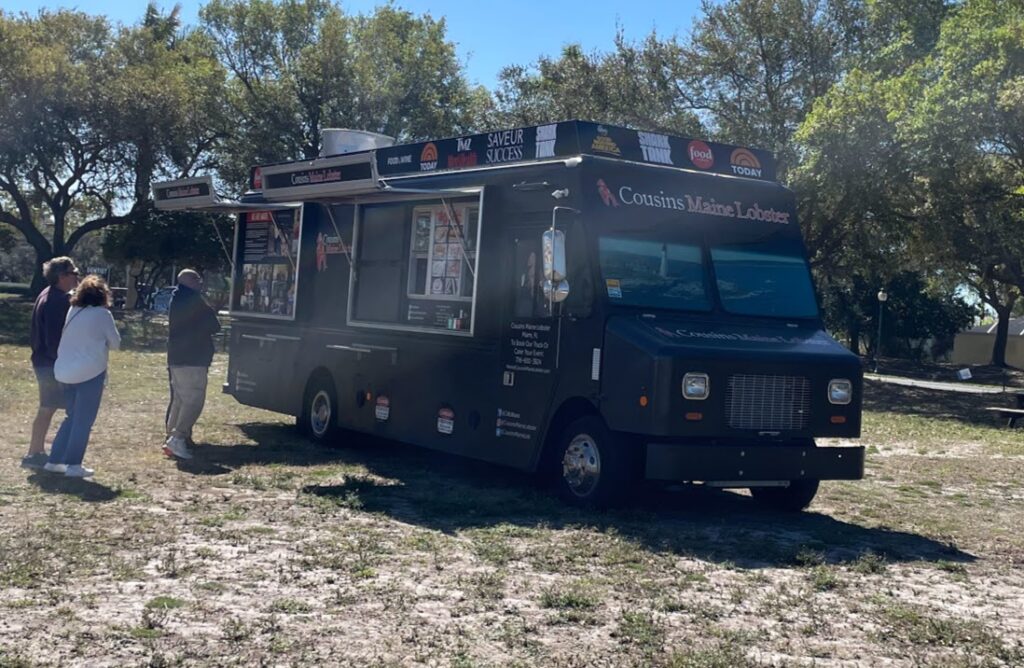 It was a little chilly outside, so Madeline invited me to her Winnebago to enjoy our soup and talk. Her van was so pretty and clean and new with lots of coziness to accommodate both her and her dog.
She shared a beautiful purplicious quilt that she made with the help of a friend. She had never made a quilt before, but her experienced friend taught her how and now she has her own special work of art for the ultimate in coziness.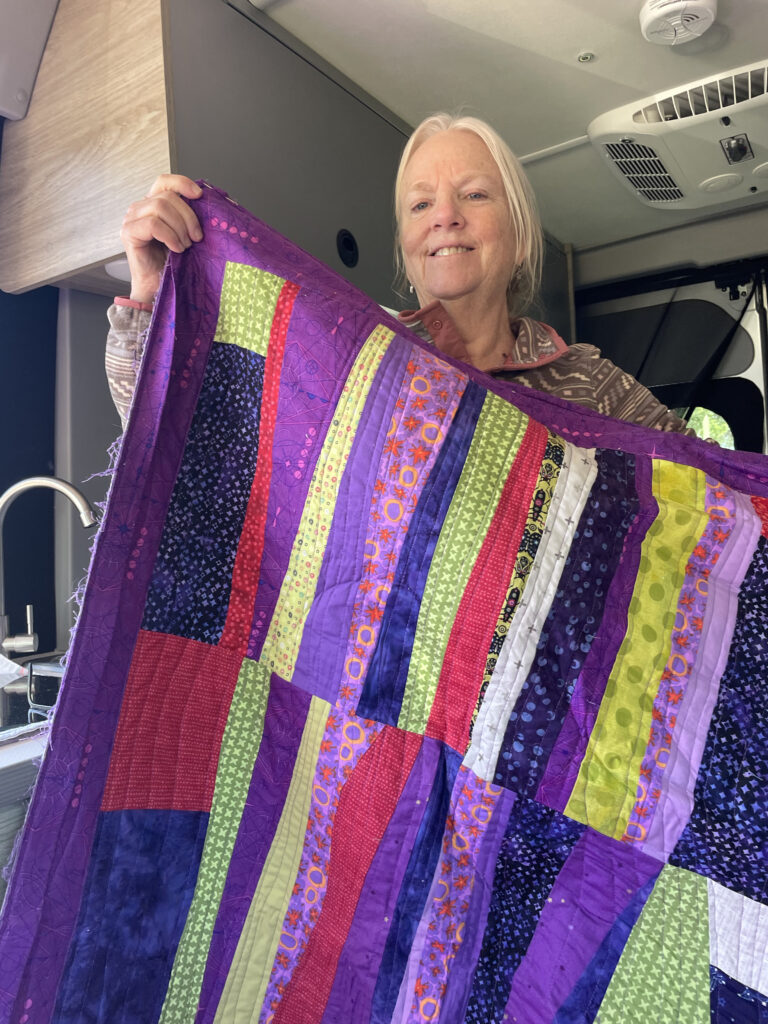 A colorful and vibrant day with a colorful, vibrant new friend!