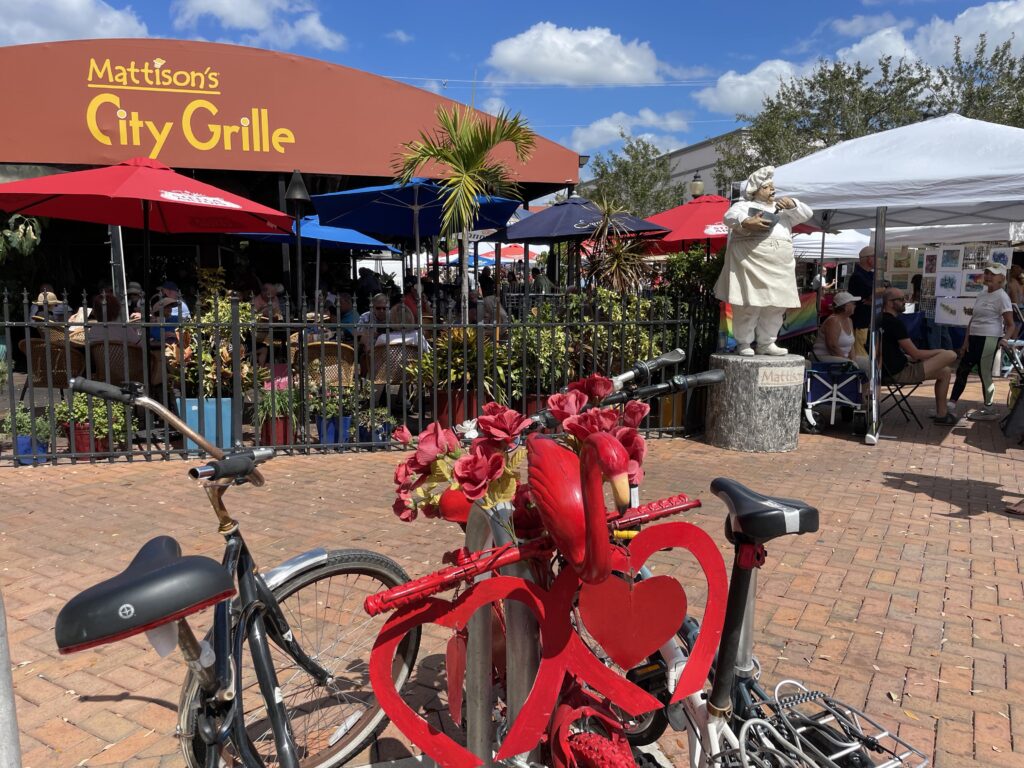 As usual, I've had so many wonderful microadventures, that it's difficult for me to choose one to blog about.
I've been meaning to check out the Farmers Market in downtown Sarasota for some time now and last Saturday was the day! I texted, Bill, someone I'd met when I first got to Sarasota, to ask if he'd want to join me, and he gave me the thumbs up!
The Farmers Market had a variety of booths with plenty of produce, food vendors, art booths, and knick-knacks of every sort. It was a party-like atmosphere with music and colorful displays. The sun was out and being the frequent "observer of happiness" that I am, I could just feel the positive energy all around me. I thought about what a contrast my life is to what's happening in Ukraine right now. I felt both gratitude for my life and sadness for what's going on there. Not wanting to take any of it for granted, I savored the sights, sounds, and smells on this lovely day.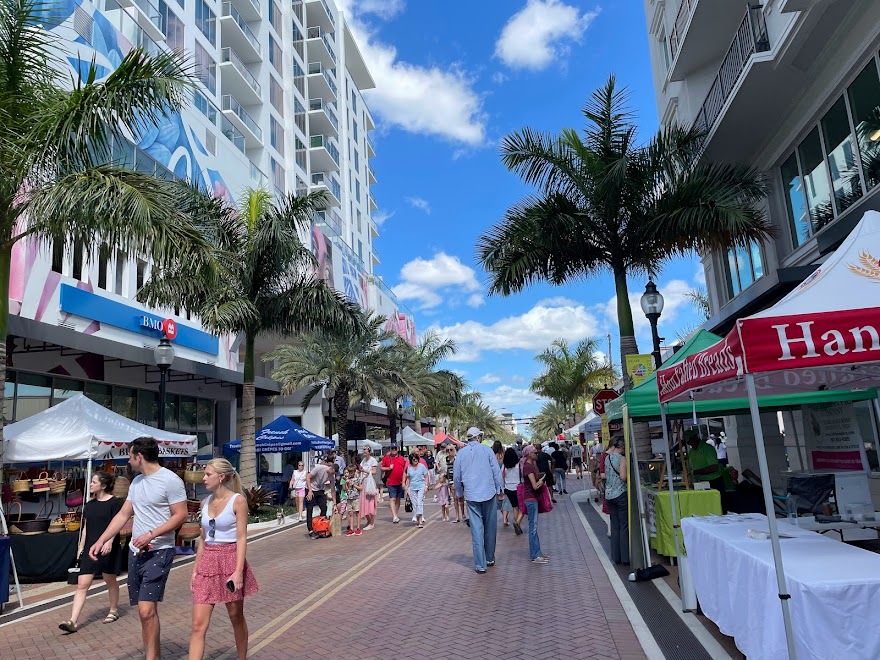 I found a bunch of yummy fruits and vegetables as soon as we arrived and filled up my bag. I saw a crepe place (one of my favorite foods!) but I'd already eaten AND I'm trying to eat healthy again in March. (I ate very healthfully in January. February? Not so much.). Maybe I'll come back for a crepe in April!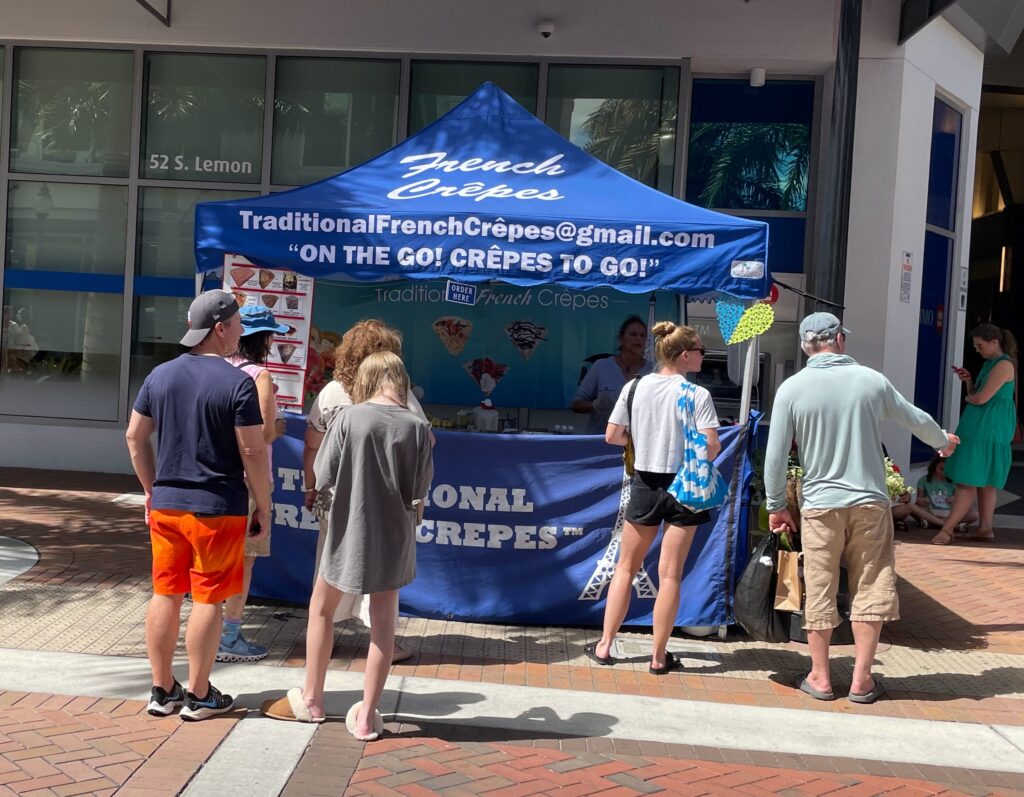 Bill, who knows a good food when he sees it, regardless of the month, stopped to buy a kettle cornball. He just went traditional, rather than trying one of the flavors of the week.. Dill Pickle or Black Truffle Sea Salt. Yeah, that sounds pretty "cornball" to me!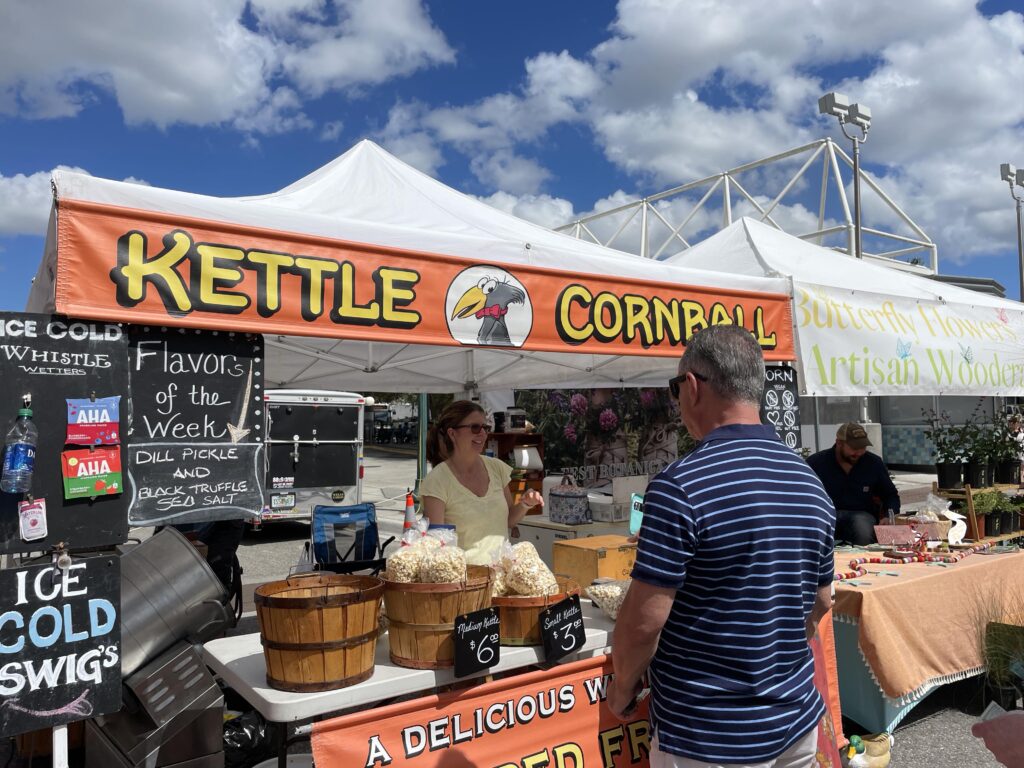 After we'd walked the full length of the Farmers Market, we stopped at Mattison's City Grille for a drink and to talk. It's quickly becoming one of my favorite places in downtown Sarasota! Mostly because there's almost always music playing! Bill and I had been there earlier in the week for dancing and I loved it! There were such a variety of songs that ranged from oldies to rap and everything in between!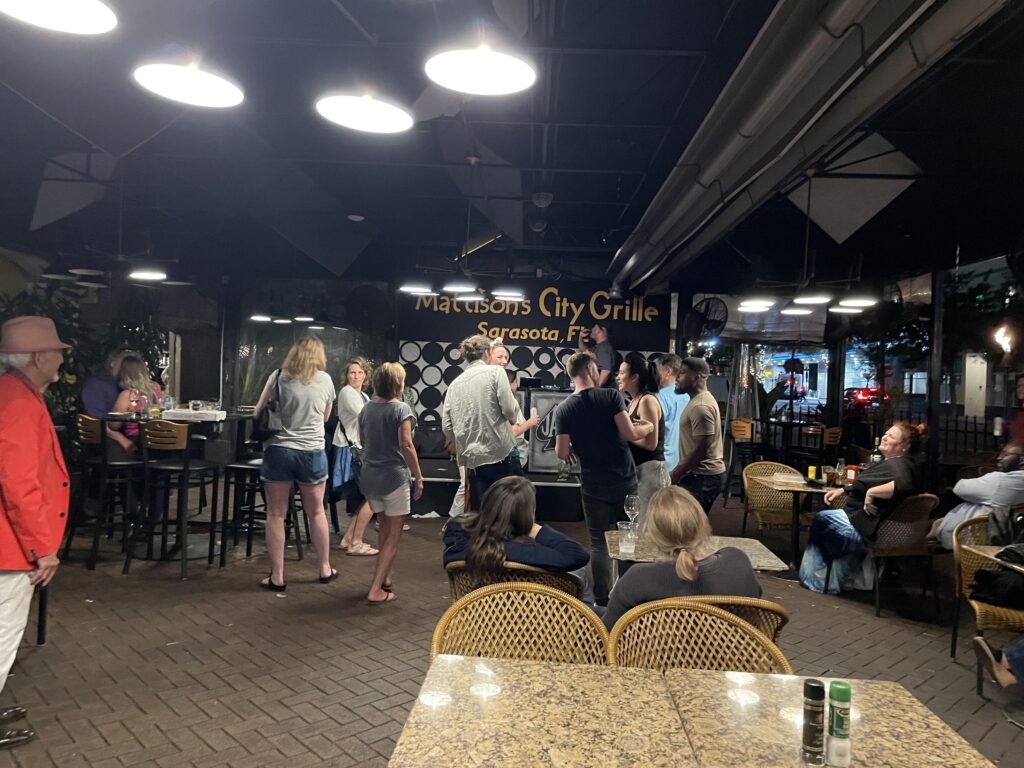 I was going to expand this post to include other cafes and restaurants in downtown Sarasota. The streets are filled with quaint coffee shops and unique restaurants. I'm really enjoying exploring!
But those stories and photos will have to wait for another blog post.. another microadventure!