Today's microadventure starts at the beautiful Asolorep Theater for a performance of Thornton Wilder's Pulitzer Prize winning play: Our Town.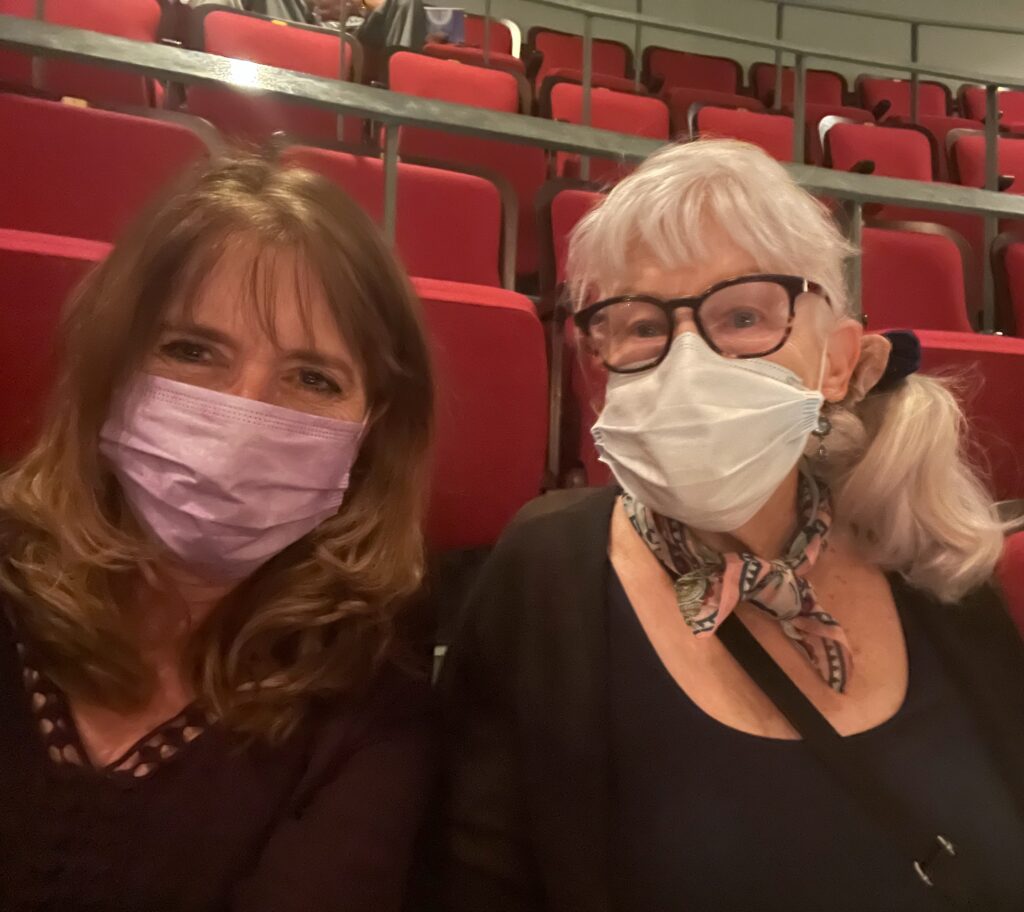 Becky volunteers at this theater as an usher and she made me aware of this performance which was outstanding on many levels. First of all, Becky's family actually personally knew Thornton Wilder! Her father and Thornton Wilder roomed together and were friendly enough that she remembers him as "Uncle Thorny!"
Outside of this being a rather prickly-sounding nickname, I think it's very endearing to imagine Becky, as a child, calling such an esteemed writer, "Uncle Thorny!" I'm almost tempted to suggest an update to his Personal Life of his Wikipedia page with this inside knowledge!
The next unexpected surprise was that the underlying message of the play was the importance of savoring life's everyday joys — the very same message that I'm promoting with Carpe Diem Day! So often, it's not until after we lose something (or someone) do we realize how much we took it (them) for granted.
It's for that very reason that I love having the time to give my full attention to these microadventures each week. I love savoring the experience and capturing memories with photos and the post-adventure blog post. But all of this is especially fun when my microadventure partner is Becky. She fully engages and joins in on my immersive experience, a willing participant in all ways.
After the afternoon play had ended, Becky spent the rest of the afternoon and evening with me, indulging in a delicious Mexican meal and then a walk on Lido Beach, during that most beautiful time – sunset!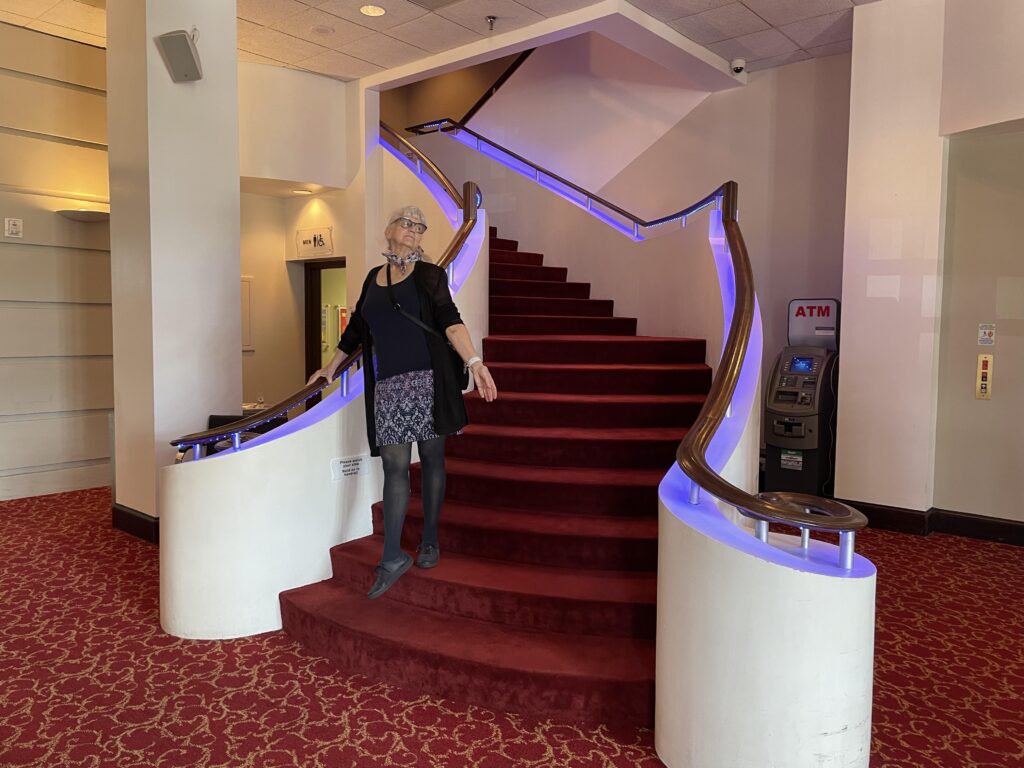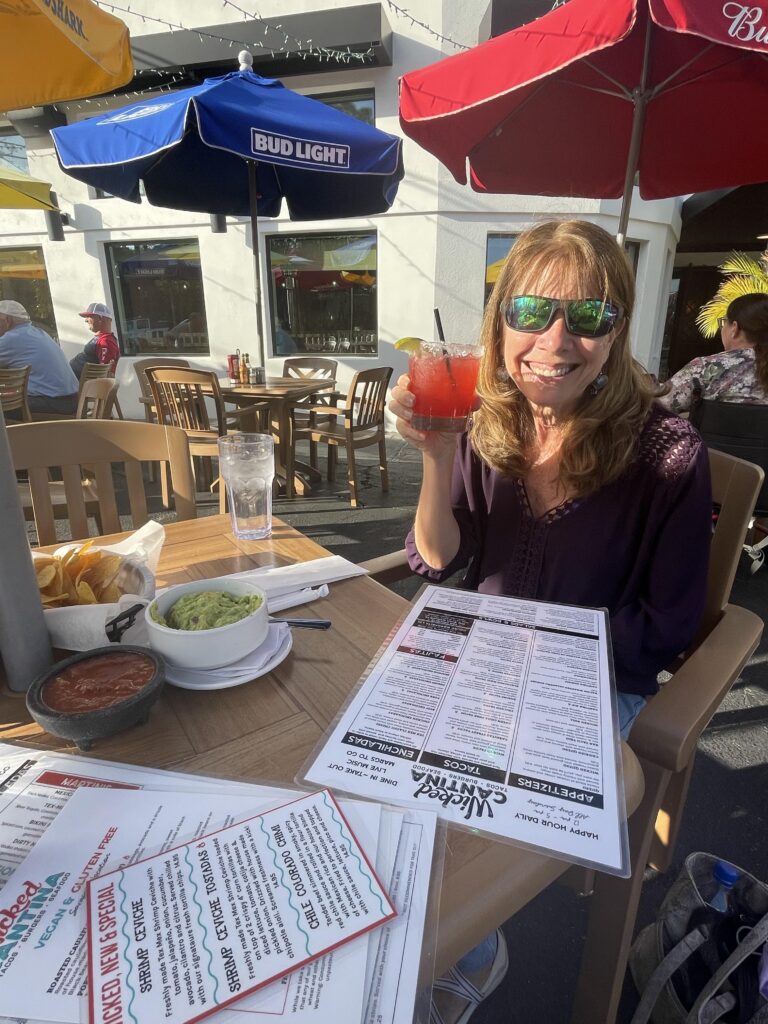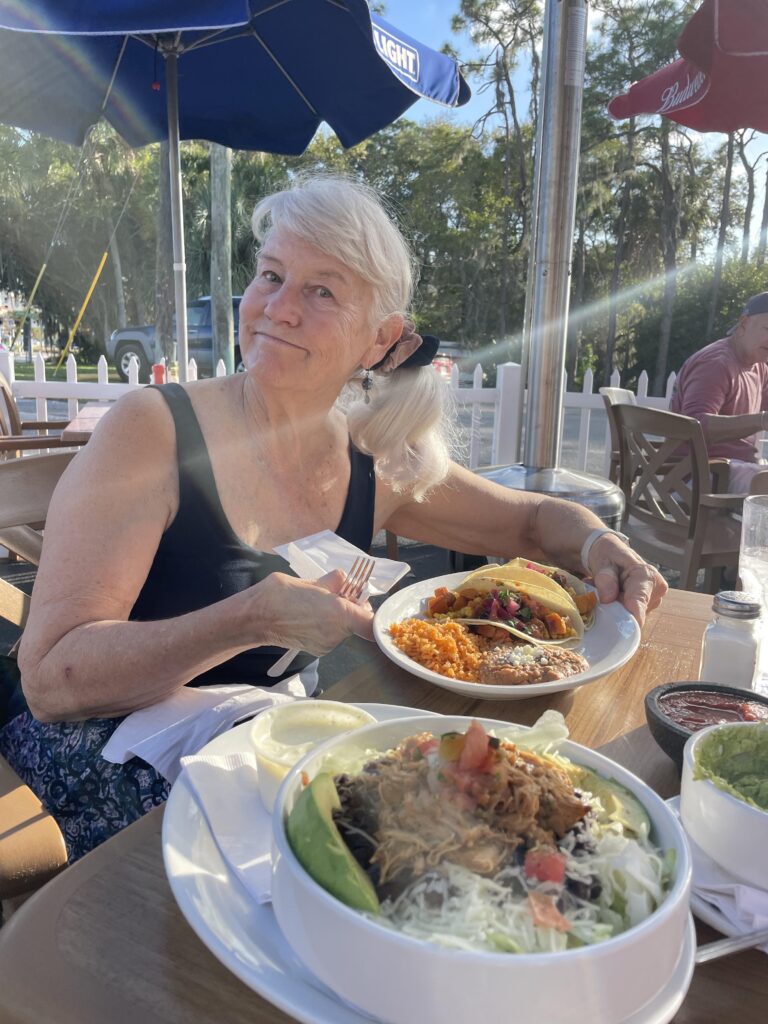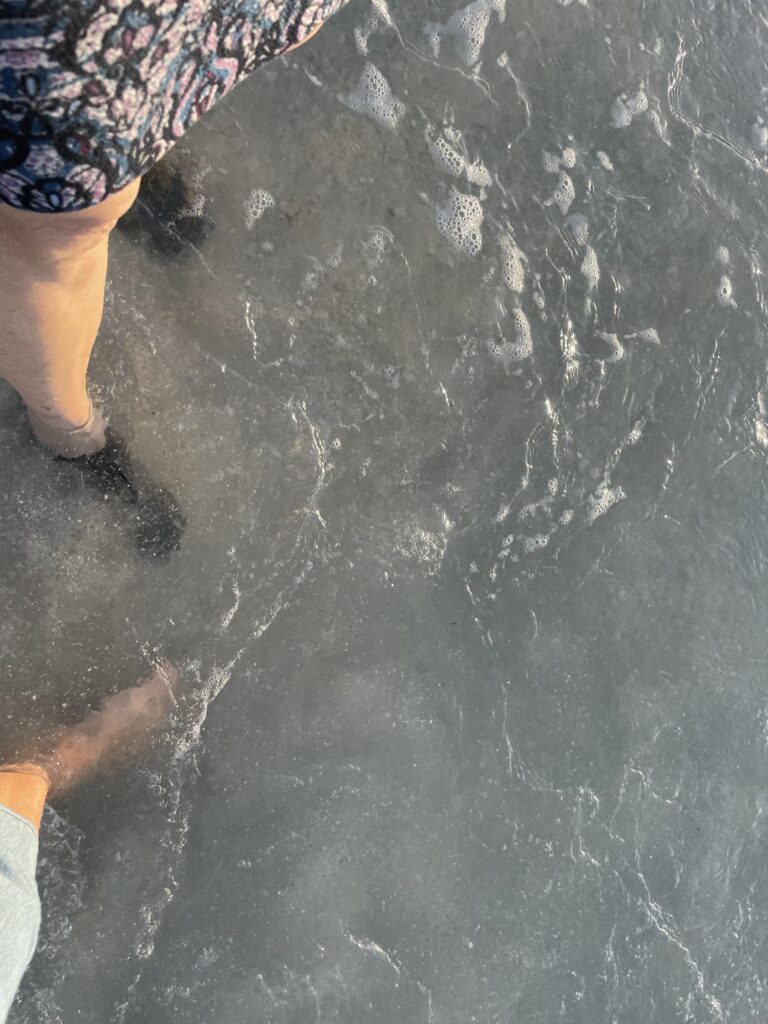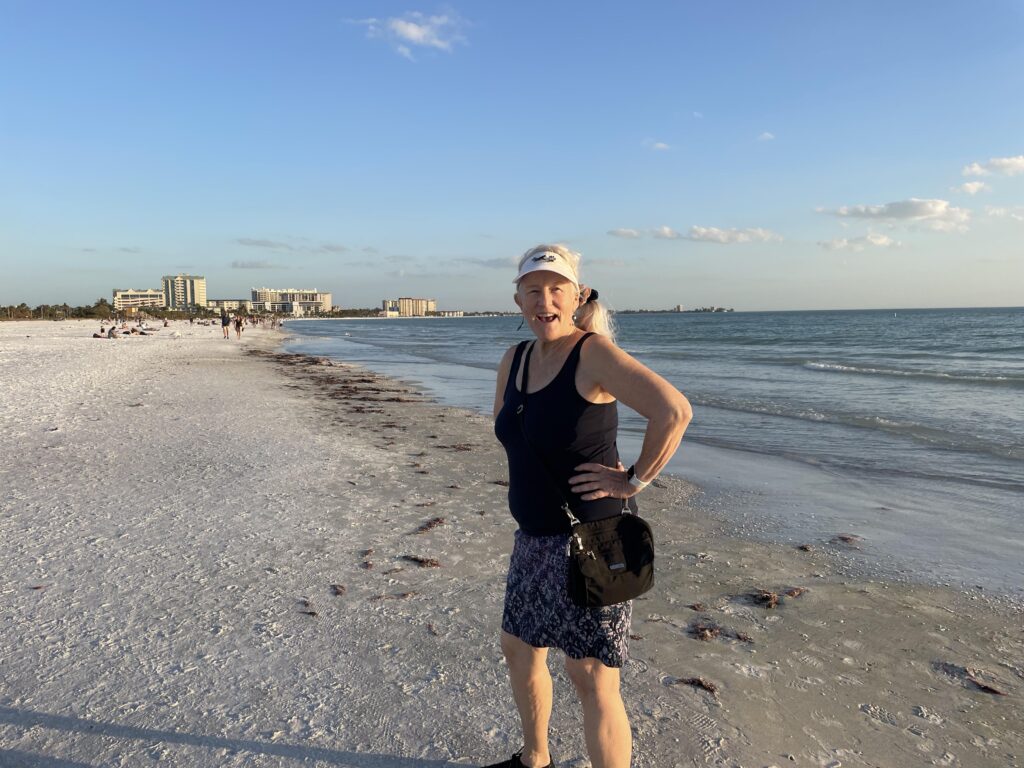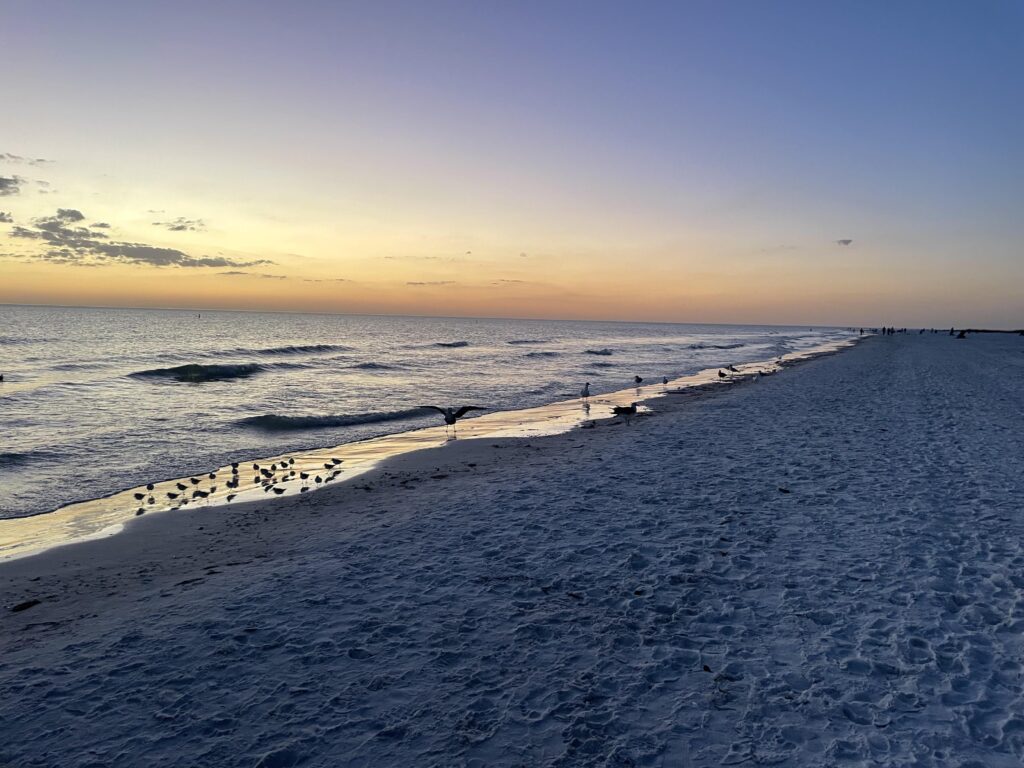 Mother Nature is once again gracing us with sunny, warm days which always gives me an extra boost of happy juju. But that was just the icing on the cake. The play, the company, the food, and the beach.. it's more Becky's than mine, but I really enjoyed "Our Town" — both the play, and lovely Sarasota.