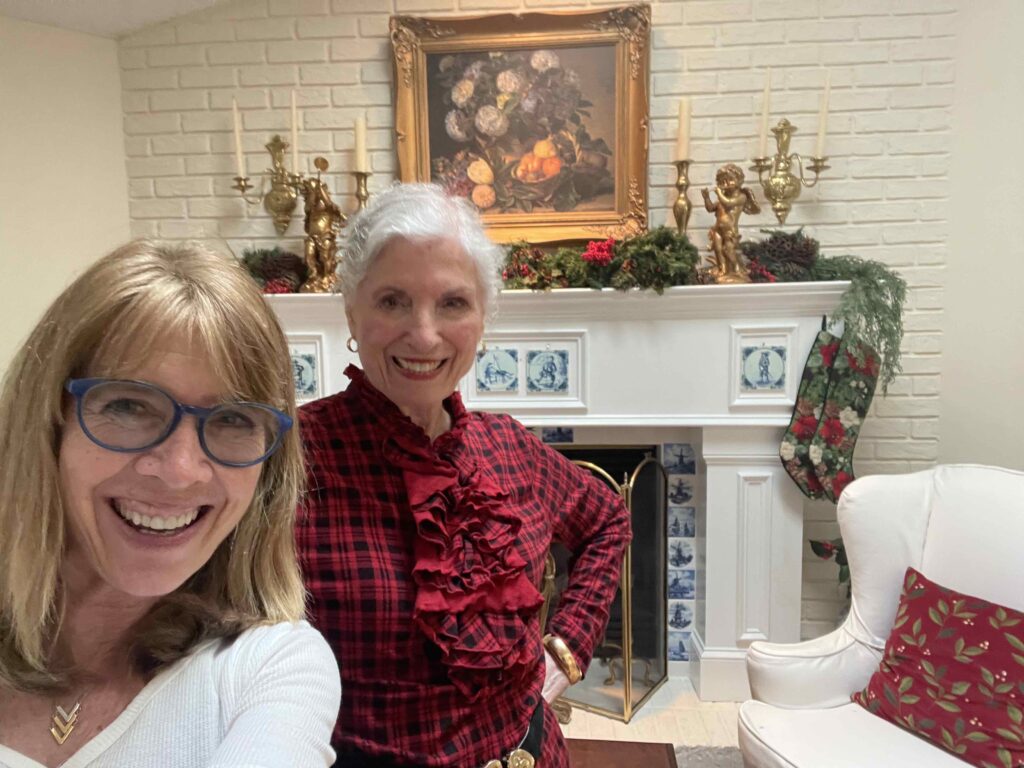 A Holiday Lunch with Patsy
A couple of years ago, when I reconnected with my long-time poker friend, Chris Blakeslee, who would have guessed I'd fall in love… with his mother! Actually, I love his whole family, but I've been especially drawn to his mother, Patsy.
Patsy has such a spunky energy about her. An officer's wife, she knows how to entertain and exudes southern hospitality. She always makes me feel so welcome and I really look forward to seeing her whenever I'm passing through St. Augustine.
I want to be careful not to impose, though. When I was driving from Chapel Hill to Bradenton at the end of the year, I asked her if I could stop by and maybe bring us some ready-made lunch. She said she had some soup and that if I liked that, how about I stop by at 12:30?
What a surprise I got when I arrived (30 minutes late) and stepped into the most beautifully decorated house ever! I just love Christmas decor! When I was a kid, I used to dream about decorating my house the way Patsy has (but soon learned how much work it is to have a lot of decorations!)
Photos from our holiday lunch visit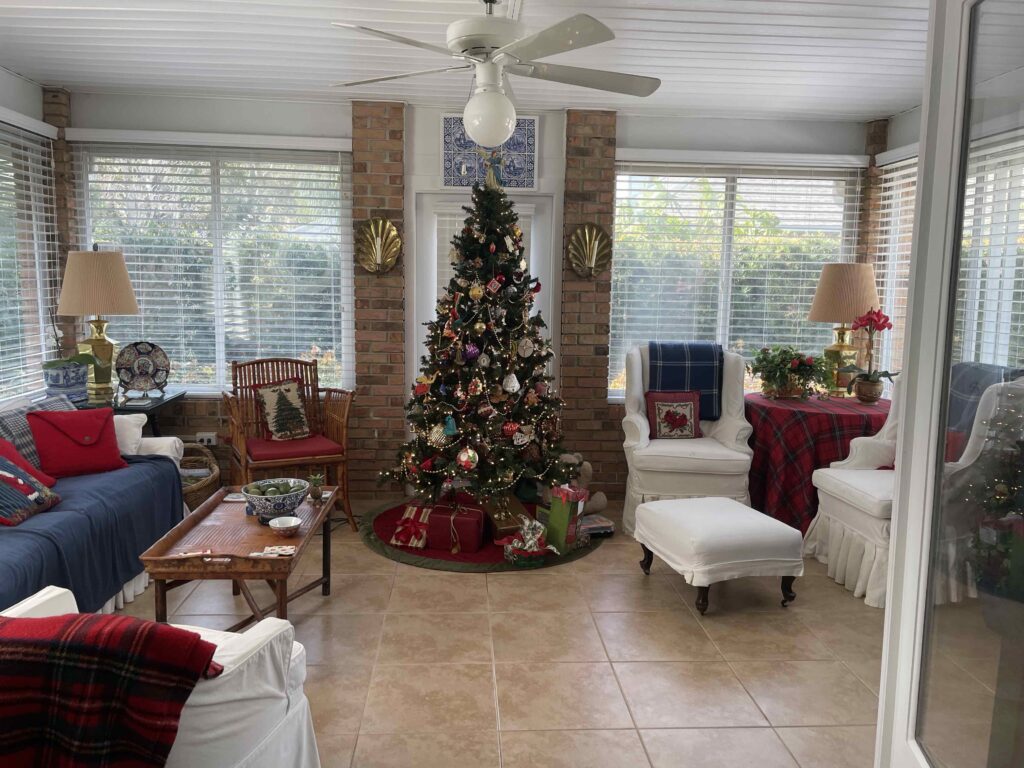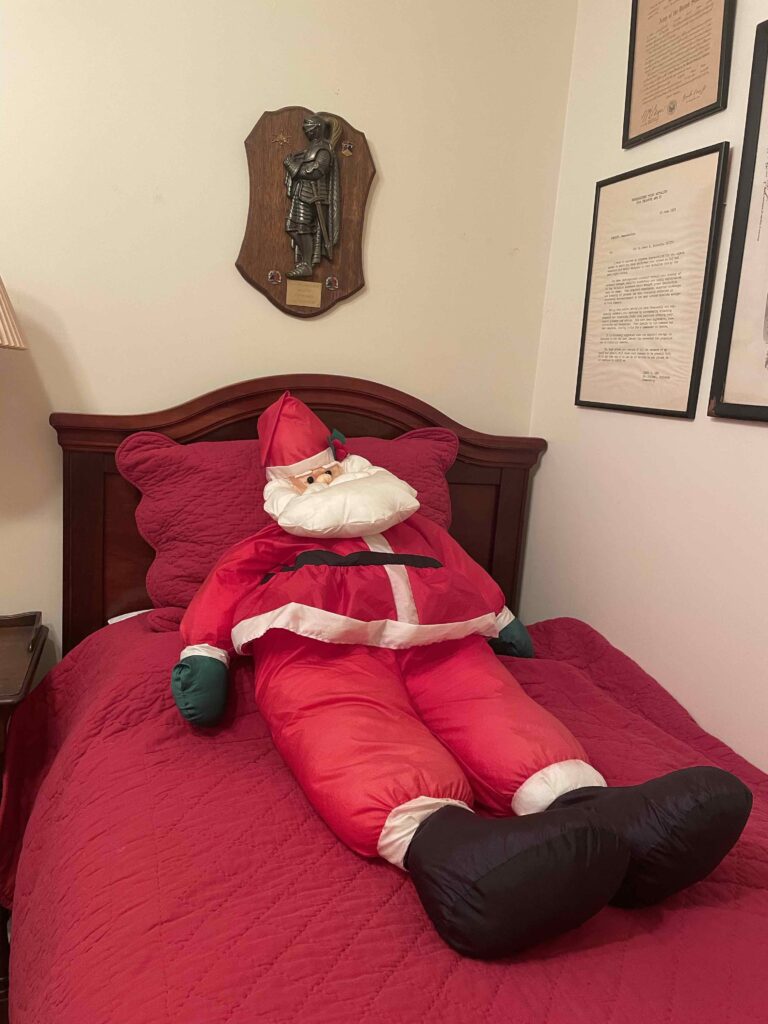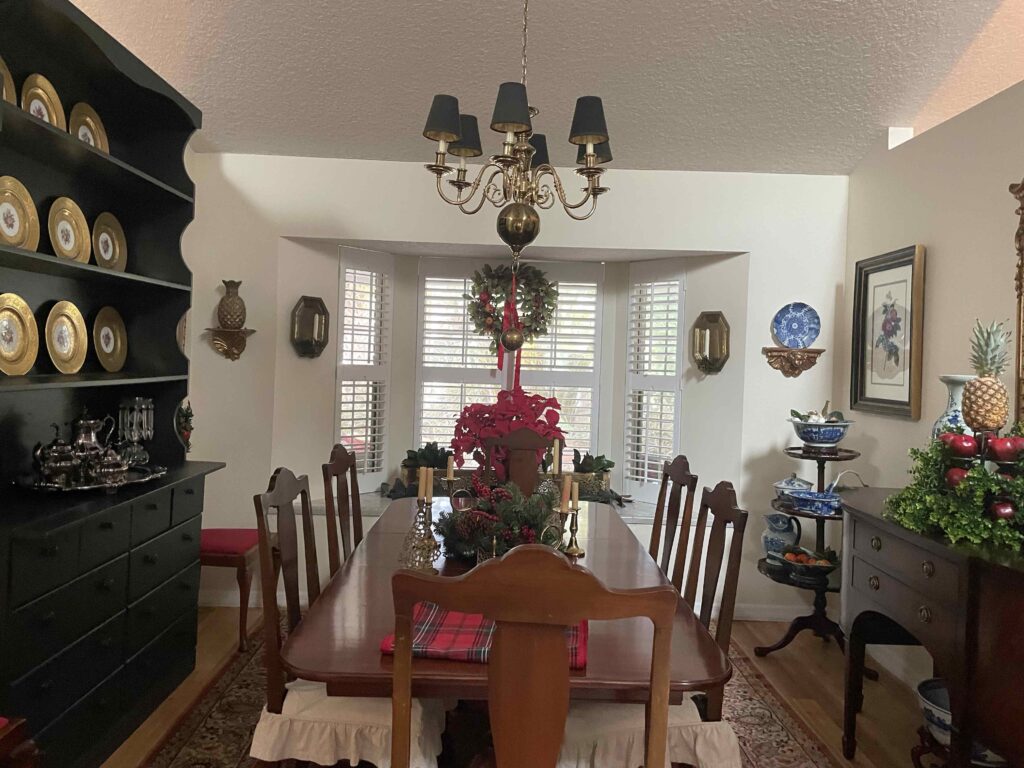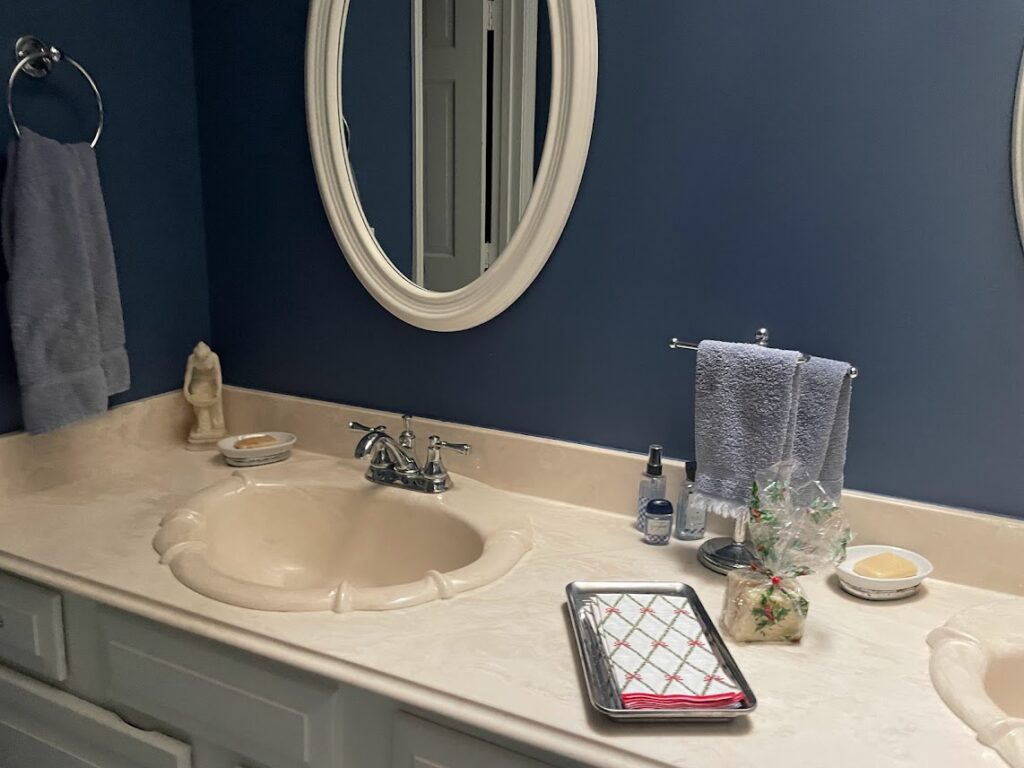 Patsy's home always looks like something out of a Better Home & Gardens Magazine, but how special for me to get to see it during the holiday season.
And that's not all! Patsy had made a gorgeous broccoli-vegetable soup, served on Christmas-themed dishware! We had sparkling Prosecco and I felt as though I was at the most elegant of Christmas luncheons! (And embarrassingly under-dressed!)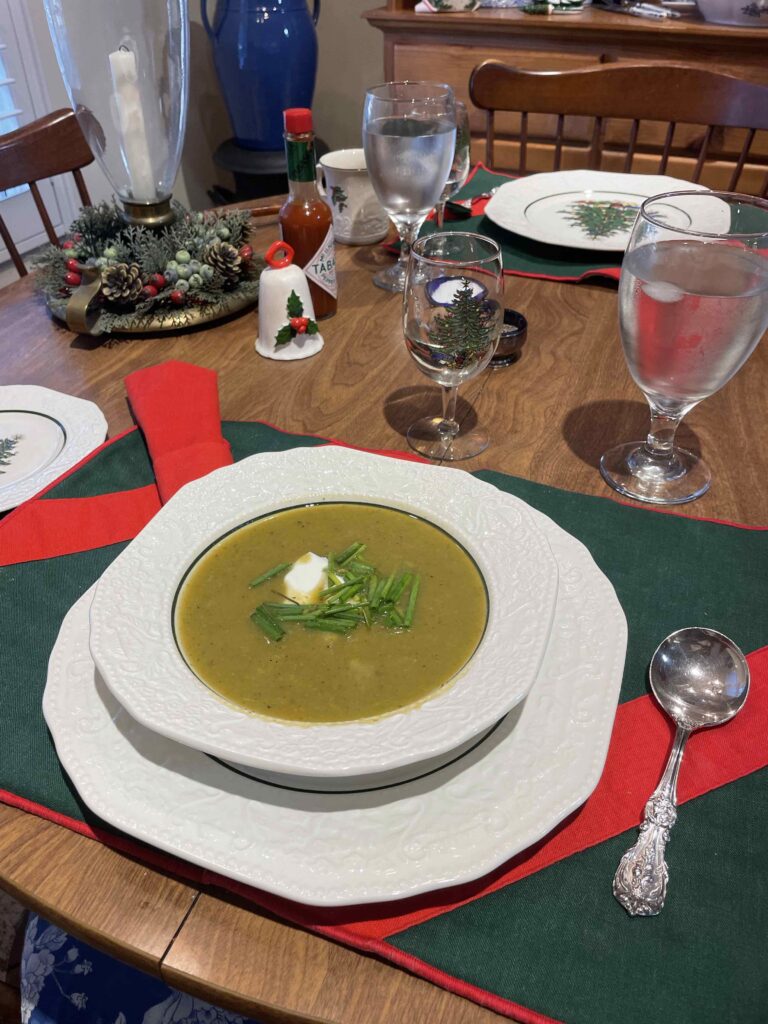 Patsy, of course, looked as elegant and stylish as ever. Doesn't she look like she should be in a magazine, herself? I'm in awe of her grace and beauty.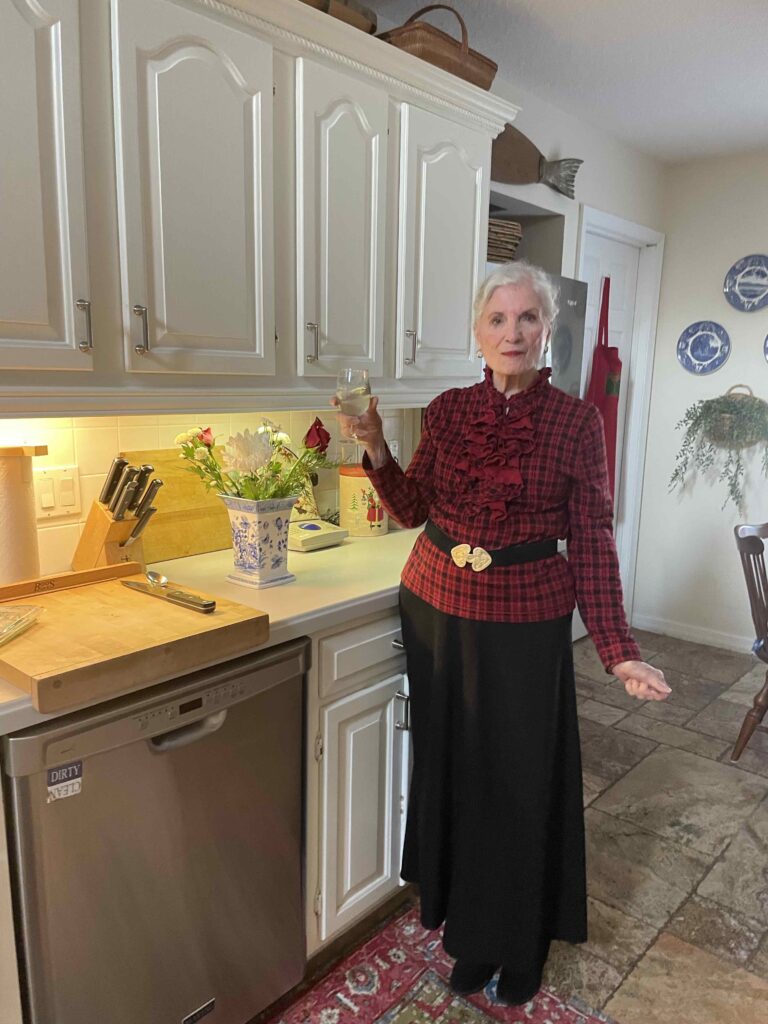 As always, we had a lovely visit. I got to meet Patsy's sisters and other family over the Thanksgiving weekend, so now I almost feel like part of the family myself!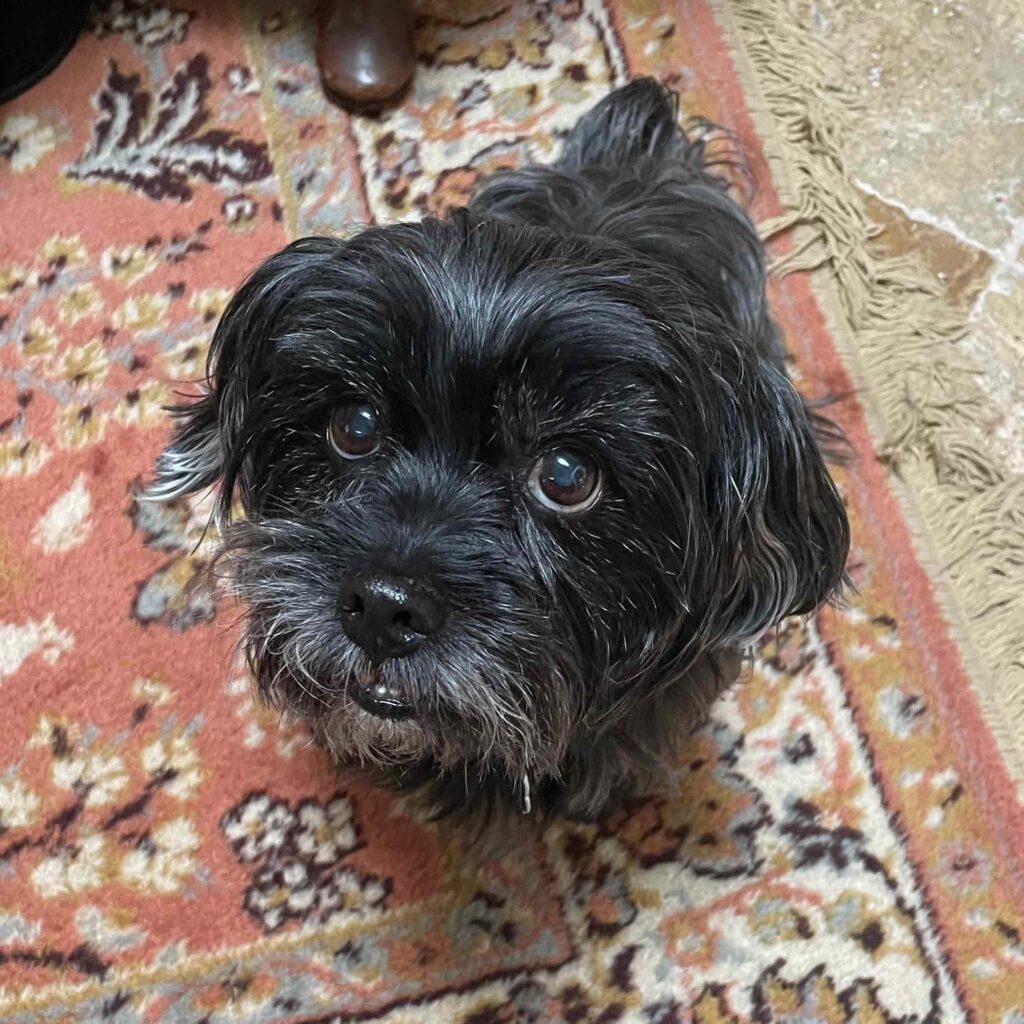 Such a fun end-of-year visit with my charming friend and her little dog, Abbey. Patsy shows me that it's possible to be forever young. I already can't wait for our next get-together!
Please follow and like us: