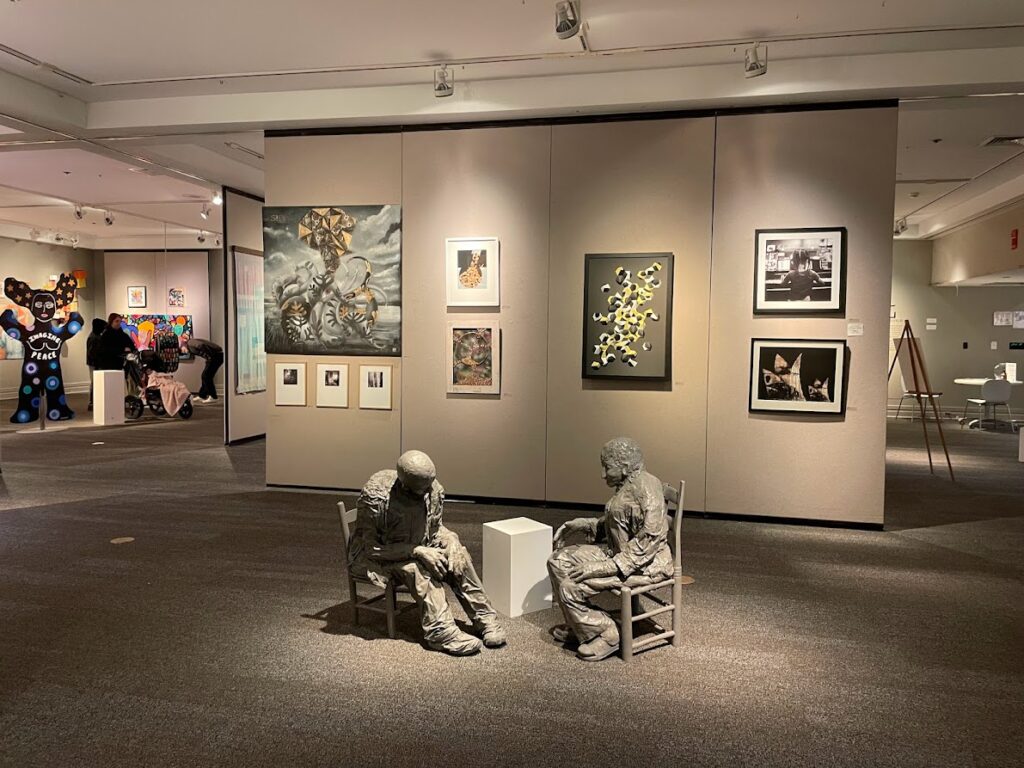 How to Make A Trip to the Museum Fun
This blog post was inspired as a response to a recent episode of the Happier Podcast by Gretchen Rubin.
As is often the case, Gretchen and her sister, Elizabeth Craft, provide happiness hacks.. their own and those from their large base of followers.. on everything under the sun. In this episode, they talked about different ways to look around a museum that might make it more fun or enjoyable than usual.
And, as always, they encourage listeners to write in with their own ideas.
Gamify!
My family loves games. While my kids were growing up, I made games out of everything. This was especially effective at getting chores done. Note: A "Beat the Clock" strategy is highly effective at getting chores done quickly, though can lead to some breakage and poor quality.
A "scavenger hunt" strategy is often something done at museums to make museum-viewing more fun for kids. And even for adults! If one isn't offered at the museum, then with a little research, you can create your own.
The scavenger hunt doesn't necessarily need to be researched ahead of time. Instead of having a list of what to look for, you can ask everyone to find their favorite piece in each room. Taking a "scavenger hunt" daily walk looking for things that brought me joy was something I did regularly during the pandemic. I discovered so many treasures this way!
My Unique Game at Museums: Guess Favorites!
And this brings me to my own unique idea at making museums more fun. I ask everyone to secretly pick out their favorite piece in each room and also guess what the others will pick.
We then ask each person what their favorite piece is and why. Sometimes people like the colorful pieces or a certain style of art. Sometimes it's the composition or something unique about the piece.
As we go through each room, we discover more about the taste of the people we're with. We also discover more about our own taste. What draws us to a certain piece of art? What feelings do we have when we view different pieces?
This "game" is not one where we keep careful track of how many correct guesses we have. (Well, maybe Scotty does. He can be competitive that way!)
It's not about winning the most points, though. It's about observing, discovering, and embracing what brings us joy. At the same time, we are learning what brings our companions joy.. deepening our understanding of them.
And sometimes what we learn is that they'd rather stay home and play a "real game" instead of going to an Art Museum.
Note: As adults, my kids still will play these "games" with me that originated in their childhood. They pretend that they're doing it for my sake, but I can tell they love it. Well, except the one about picking up dog poop. I could not convince them that it was just like an Easter Egg hunt.
Please follow and like us: