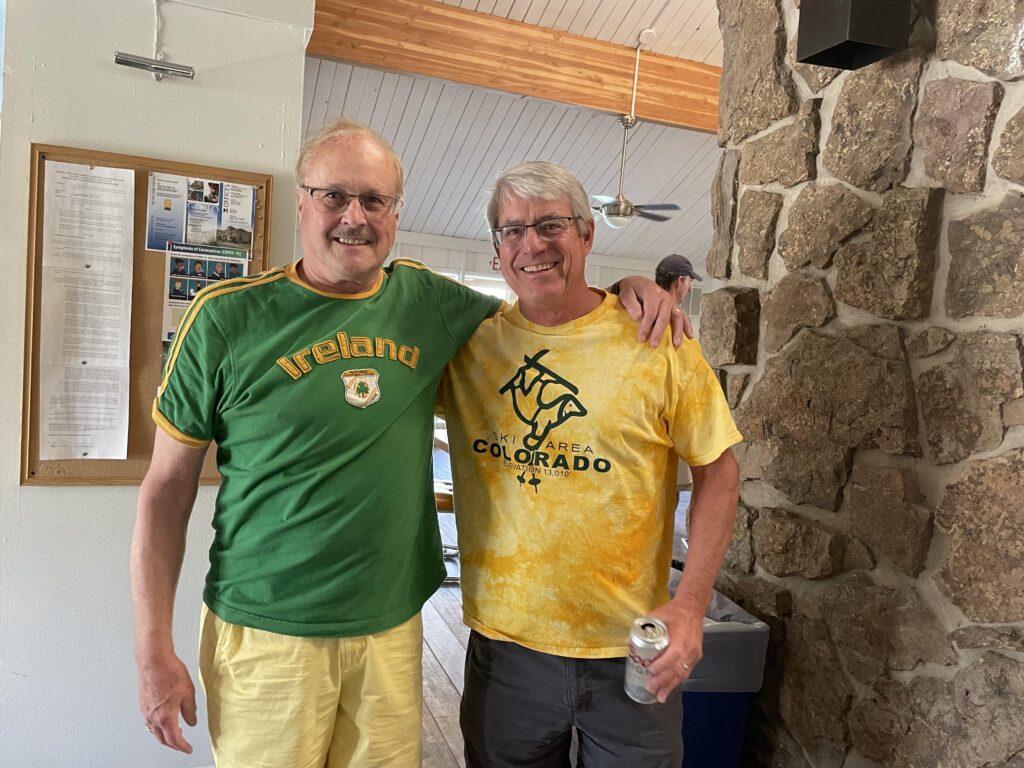 I met Ed Zitt, the host of this week's Microadventure at the Boulder Kinetics Festival in 2014.
I'd been in one of my pity-party lonely moods. I'd invited about 10 different friends, but no one wanted to go with me to the festival. I remember very clearly setting a goal for myself to meet someone and that maybe that someone would become a life-long friend.
It's definitely out of my comfort zone to talk to strangers, but thanks to my 'goal' at the Kinetics festival, I said 'hello' to Ed and we started talking about the band, The Vinyl Underground, that we both enjoyed.
I found an entry from my journal from that day, June 22, 2014: 
It turned out I loved going to the Kinetics Race and hearing the band, even though I was alone.  I met this man — Ed Zitt (who was hilarious about his name!  He talked about how people would ask about Mrs. Zitt and all the little pimples!)  Ed also loves Vinyl Underground and told me that every St. Patrick's Day his friend hosts a big party and they were going to hire them to play.  He told me to 'friend' him on Facebook and he'd invite me to the party.  Ed's married so there was no hint of anyone 'hitting on' anyone, but it was so cool to strike up a conversation and meet someone new with no agendas…  I realized that in some ways, going to the festival was more fun going alone than if I'd gone with friends…  It helps me feel more comfortable with meeting new people and/or worrying whether the people I invited are having a good time.  I can just focus on enjoying the atmosphere and the music and the sunshine, which is exactly what I did!
True to his word, Ed put me on his distribution list for his annual St. Patrick's Day Party! And it turned out, he's also friends with one of my best friends, Cathy Kerry!
Ed co-hosts the annual party with another "Ed" and I've gone every year that I've been in town for it. I soon learned that this tradition had been going on for decades!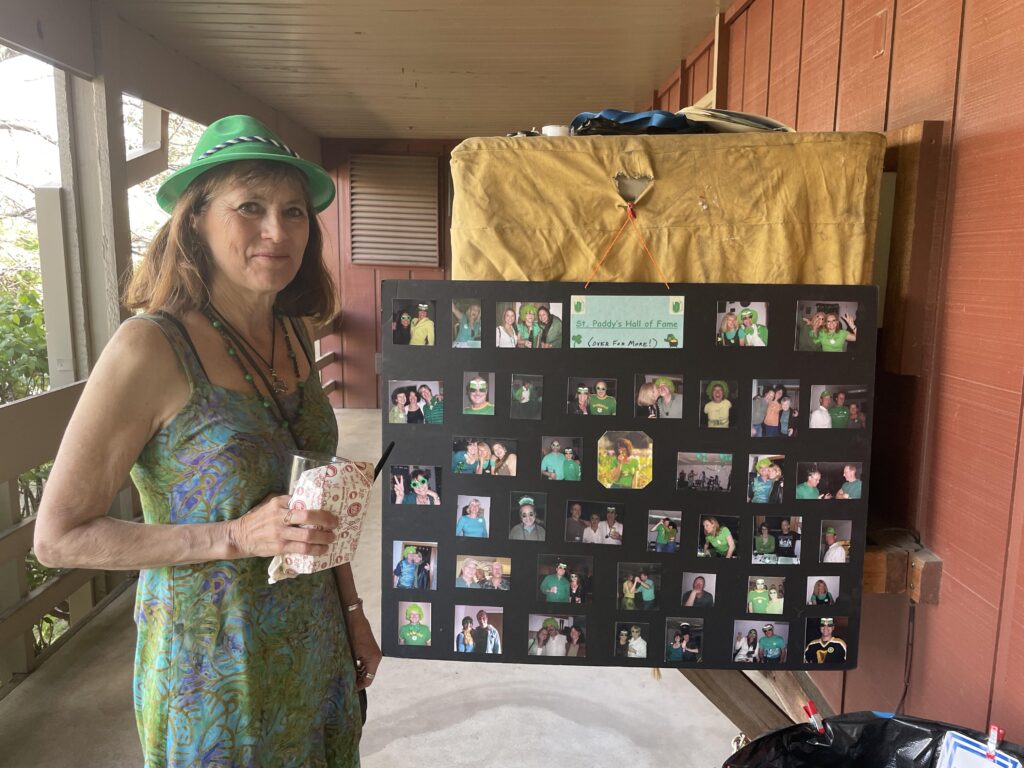 However, because of Covid, both 2020 and 2021 parties were cancelled. In 2022, they decided to have a combined Kentucky Derby and St. Patrick's Day Party on May 5th. This worked out great for me! I was still in Florida on St. Patrick's Day, but back in Colorado just in time to attend. Plus, I love 'theme' parties and fun to dress for both St. Paddy's Day and the Kentucky Derby!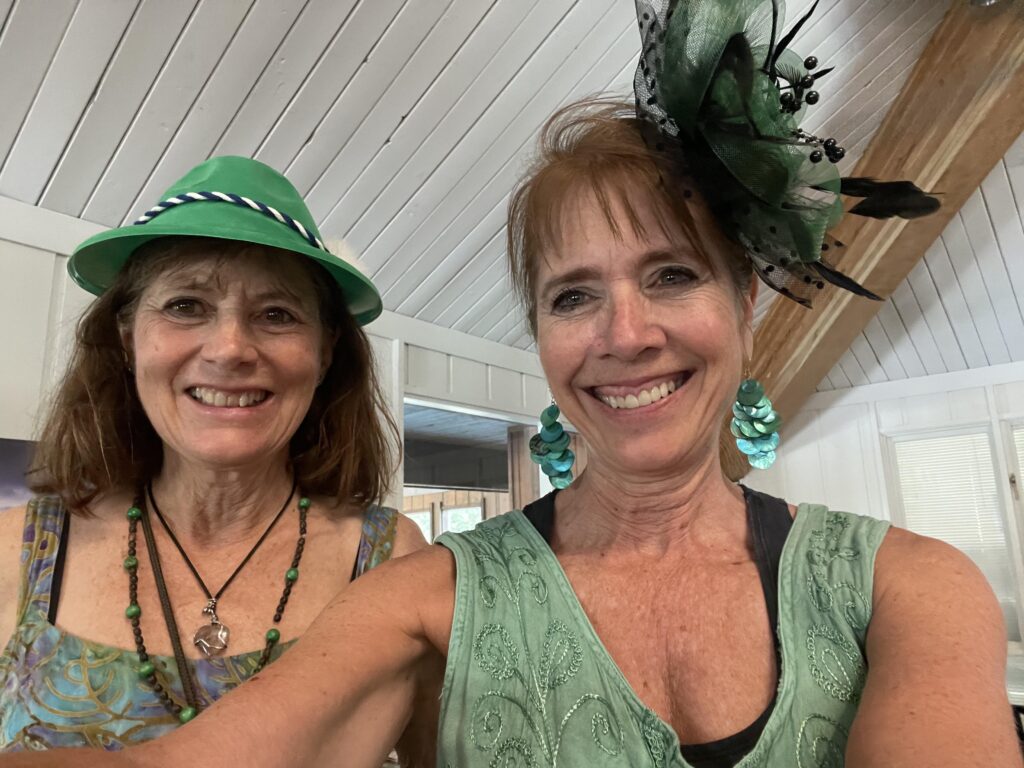 Ed is an adventurer and someone who is the epitome of someone who lives life fully. The years I've attended his parties, I'm always greeted with such welcoming friendliness and enjoy hearing the stories of the parties of the past.
I don't see Ed much in person, but thanks to Facebook, I do get to see his photos and experience that fun sense of humor of his. I've also been grateful that he's been a contributor and supporter of my ALS efforts. A true Carpe Diem Connection!
So whenever you get in one of those situations where you feel alone, meet someone new – if you're lucky like I was, you'll meet someone like Ed.
Please follow and like us: