Finding purpose in retirement was one of my January goals.
I'm a bit obsessed with self-help literature. My self-appointed retirement "job" is to be as healthy and happy as possible. All the positive psychology literature says that "purpose" is very important.. kind of a pre-requisite to happiness and health! In fact, I keep reading articles about how having purpose is instrumental in longevity. It's come up over and over again as one of the most important factors for health and happiness.
Anyway, I admit, my purpose has been kind of sketchy lately. If I split life into 5 different 20-year segments, I'd say my purpose was/is/will be:
Years 0-20: School / Learning
Years 21-40: Good Mother / Job / Good Wife
Years 41-60: Good Mother / Job / Look for new Husband
Years 60-80: Play?!?
Years 80-100: TBD
Yes, I've been doing a LOT of playing in these retirement years when no one is dependent on me. We're down to the final 40 years of life and I didn't do nearly enough playing in the first 60. (Maybe that's why I never found that new husband…)
But I digress…
Besides "playing," I do find purpose during these retirement years in accomplishing goals. It helps me to have a Yearly Project, such as my 2022 Year of Microadventures.
My 2023 project is focused on Learning. I plan to take a class each month and be very focused and engaged, finding opportunities to apply what I'm learning to my life. My topic for January was Purpose.
Coursera Course for finding purpose
I started by taking this Coursera Class: Finding Purpose and Meaning in Life.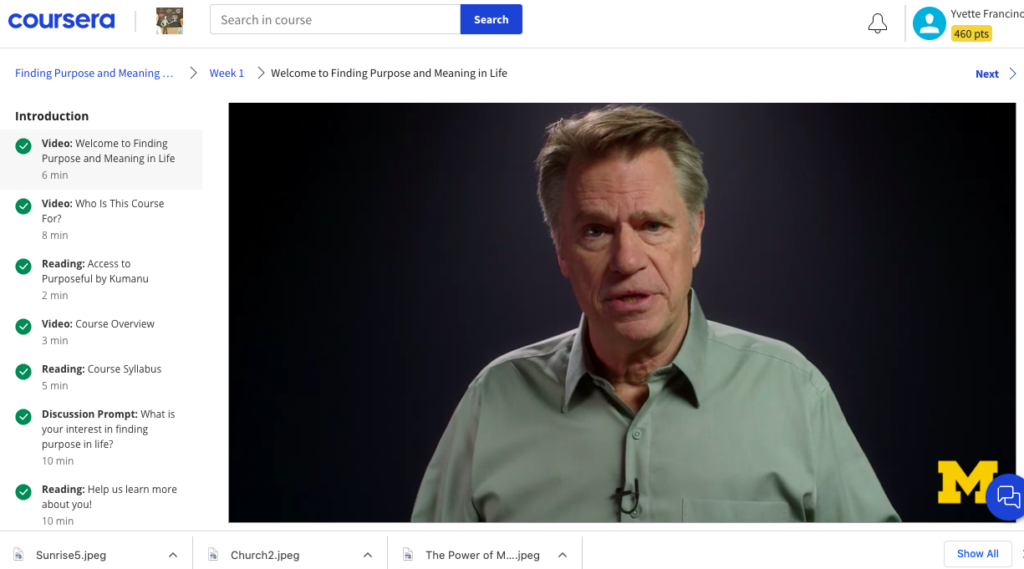 Unlike the usual way I take Coursera classes (which is to listen to a couple of videos and then never finish the whole course because I get distracted by tons of other things) I stayed focused! I was super-intentional about doing the readings, listening to the videos, doing the exercises, and even participating in the forums. I was very purposeful about taking this course on purpose. (Yup, pun intended.)
Books for finding purpose in retirement
I also read 3 excellent Self-Help Books that addressed purpose: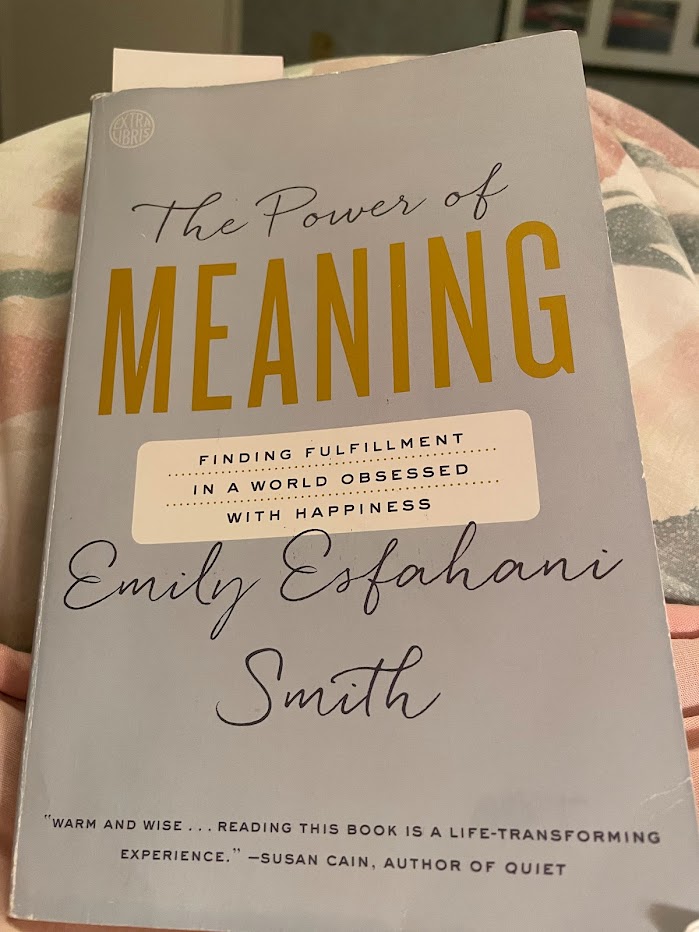 Stella loaned me this book and it's probably the first self-help book that I read cover to cover. (I'm always so motivated in January to meet my goals!)
The book split Meaning into Four Pillars: Belonging, Purpose, Storytelling, and Transcendence. I had a lot of "ah ha" moments and very deep reflections about the meaning of life. Way too much for this blog post that I'm trying to write fast since it's the last day of January.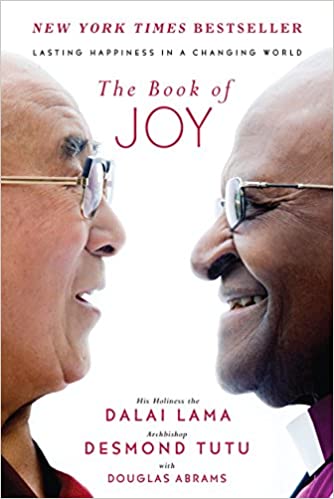 Wow! This is an amazing book! I saw that the Boulder Library was looking for people to lead a Book Circle with their One Book One Boulder Program, so I signed up! I'll be blogging more about this so stay tuned!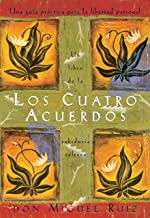 The third self-help book I'm re-reading (but this time in Spanish!) is Los Cuatro Acuerdos (The Four Agreements) by Don Miguel Ruiz. This is a classic! I'm reading it with my friend, Cathy, so we're having both a Spanish-practice session as well as being reminded of these Four Agreements:
Be impeccable with your word
Don't take anything personally
Don't make assumptions
Always do your best
Spirituality
One common thread in a lot of the literature about purpose is belief in something greater than ourselves. I'm a Christian, but admittedly, I haven't spent much time in church since Covid began.
I started a new Sunday morning tradition to get up to see the sunrise, take a long walk along the beach, and then go to a church service.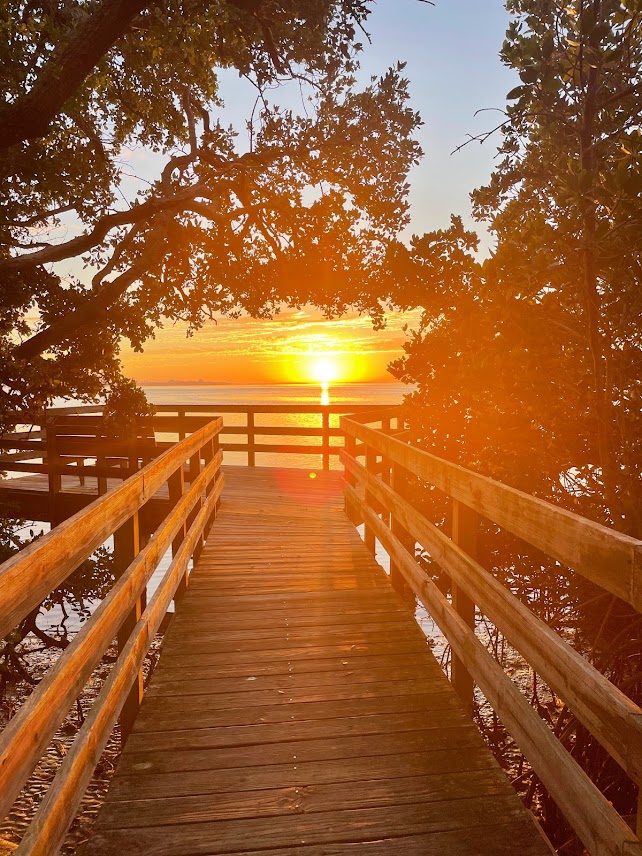 It's funny that the first morning I did this, I listened to a random podcast in my queue and it was Dacher Keltner talking about the Power of Awe! He even mentioned a sunrise!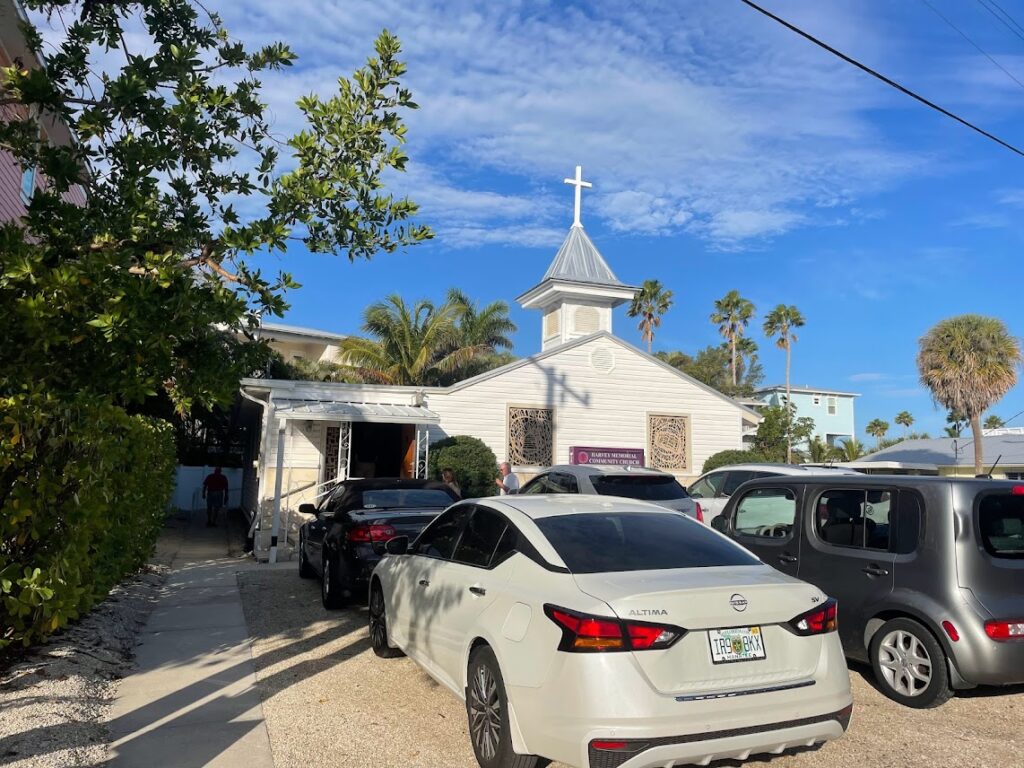 Walking distance from Leffis Key in Bradenton Beach where I watch the sunrise is this little community church that I attended last Sunday. The congregation was welcoming (I was the only new member!) and the Reverend was an excellent (very funny!) speaker.
Summary
This blog post has already gotten long so I won't try to recapture all that I learned about finding purpose and meaning in this short summary. I will tell you, though, that many times when I reflected on the wise words of these teachers, authors, and speakers, I was moved to tears.
Life, and the meaning we bring, is such a mystery. It's easy to think none of what we do matters.. we all die..
But what we do now, while we're alive, will matter to the other people who are alive now. And what we do now will influence others, who will in turn influence future generations.
I guess what it all boils down to is love. I started the year thinking my purpose was "to be as happy and healthy as possible" but I'm going to update it to this: My purpose is to love.
Please follow and like us: