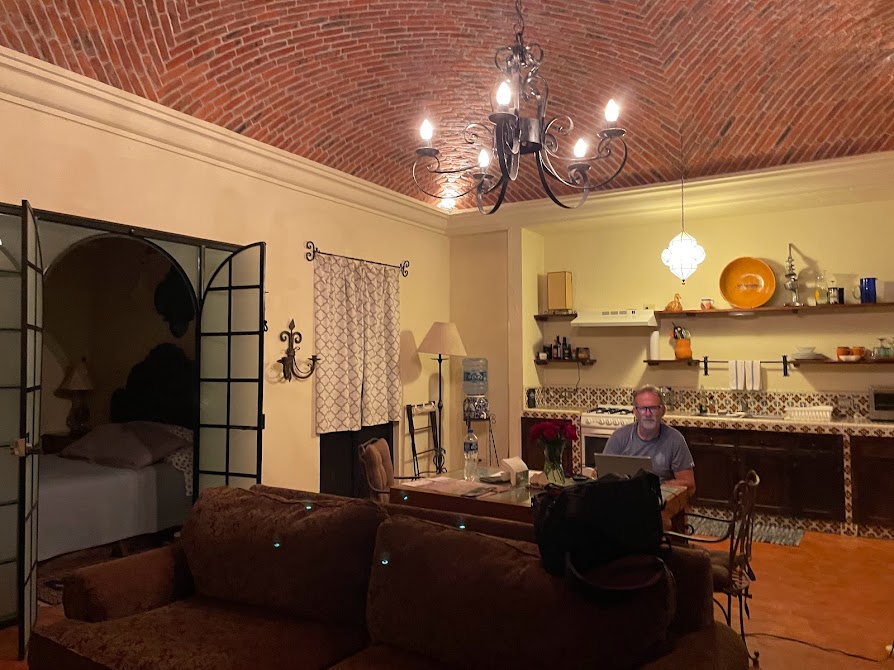 Microadventure #41: Practicing Spanish
One of the most fun things about going on an international trip for me is trying to speak in a different language.
Chris is probably the most worldly-wise friend I have. He's lived in a bunch of different countries and knows Spanish (as well as Japanese, Indonesian, French, and, of course, English) fluently. He has a work-from-anywhere job as a translator in the Japanese financial industry.
Though he didn't have to work much, I thought it was super-cool that he had the flexibility to even work from the charming Home Exchange Casita we stayed at in SMA.
I love languages and when I was young I imagined how cool it would be to have a job where I could travel the world and be fluent in multiple languages. Even though that didn't happen for me (yet!) it's fun for me to live vicariously through Chris by witnessing him in action.
Chris was such a supportive mentor and coach as I muddled through my own attempts at Spanish. Even though his Spanish language skills are far superior to mine, he was always encouraging me to practice.
Microadventure #42: El Charco de Ingenio
Another one of my favorite things about Chris is that he's quite nerdy! He gets excited about the Moonset and Moonrise calendar, converting Celsius to Fahrenheit, Acre to Hectare, and finding a defect in this interesting Sundial contraption (Observatario Solar) at El Charco del Ingenio Botanical Gardens.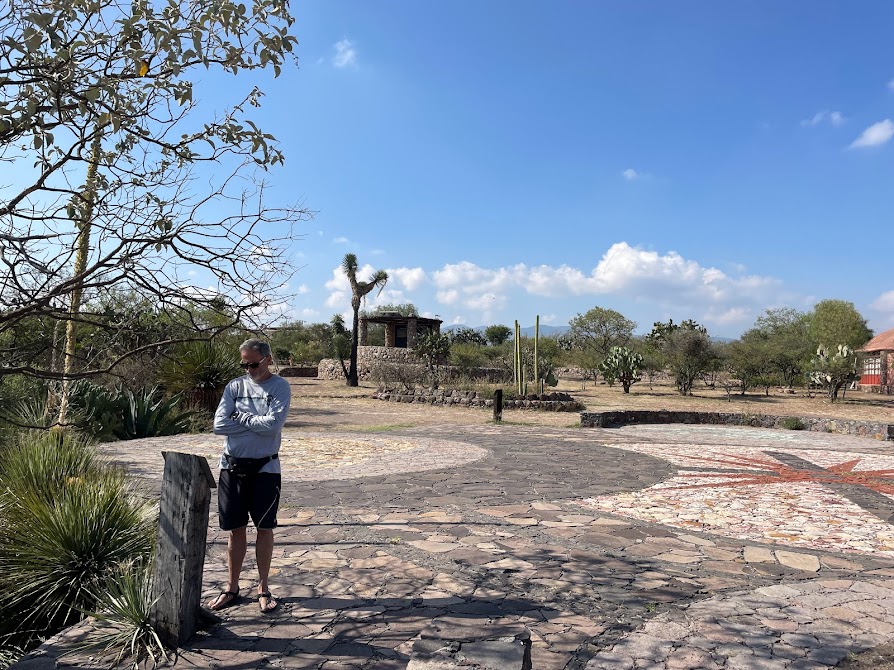 I wish I'd gotten a picture of Chris cupping the light in his hand at the Solar Observatory structure that's behind him in this picture. The sunlight coming through a hole is supposed to tell you the date and time by it's placement, as long as it was +/- 3 hours from midday.
However, Chris was able to determine that the description was not quite accurate. We were within the appropriate timeframe, yet the all important sun-dot was not yet hitting the floor.
Having spent time in quality assurance, I wished I could have politely noted the inaccurate description with a sticky note for other patrons. Chris used his Spanish skills to make a young intern aware of the errant description, who undoubtedly will get it corrected immediately. At least let's hope so!
Since I come from a big engineering family, I am most comfortable around smart people who love to calculate, problem-solve, and question. I love it when Chris "talks nerdy to me."
But, as someone who spent too much of her childhood in libraries, I had the most fun playing on the slide at El Charco.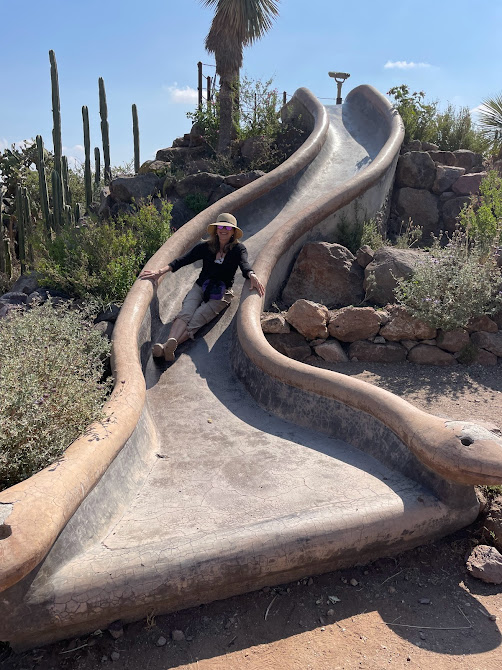 Microadventure #43: Swimming at La Gruta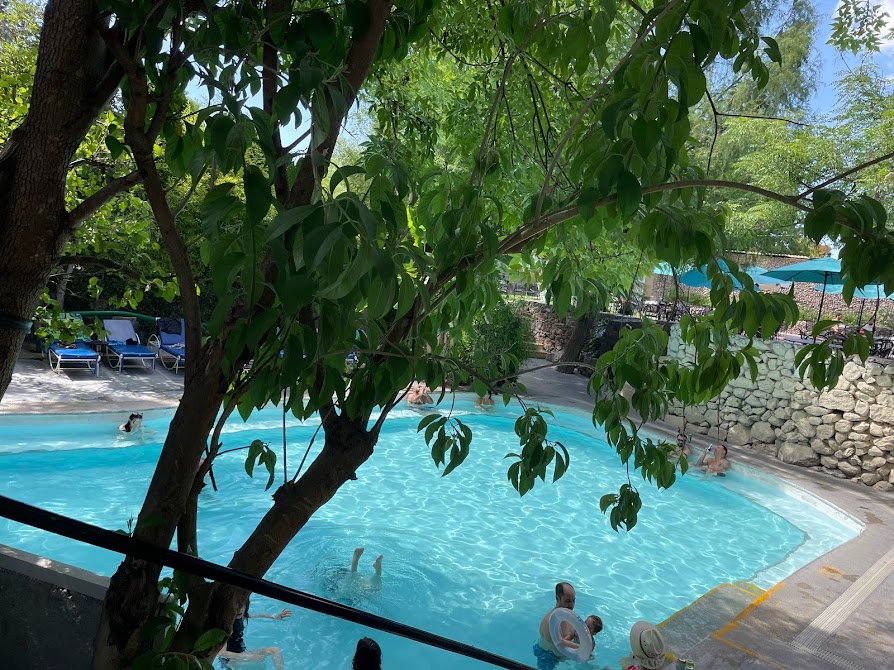 La Gruta Hot Springs was another outing recommended to us while in San Miguel de Allende adventure. We thought it would be interesting to experience a Temazcal Ceremony which was one of the services advertised on their Website.
Unfortunately, maybe because of Covid, neither the Temazcal Ceremony nor massages were available, but there still were relaxing, warm-water pools, including one that ran through a tunnel into an enclosed pool.
Even though the closures were a bit of a let down, I still loved swimming in the warm pools. My swimming skills are a definite "growth opportunity" and it turns out that swimming is another one of Chris's many talents!
I took the opportunity to get some tips from him on how I could improve and I'm already seeing a little difference. I'll be ready to hit the pool all summer!
So Spanish, Science, and Swimming are all skills that Chris helped me improve on this San Miguel soirée!
Full set of Microadventures in Mexico City / San Miguel de Allende:
Please follow and like us: