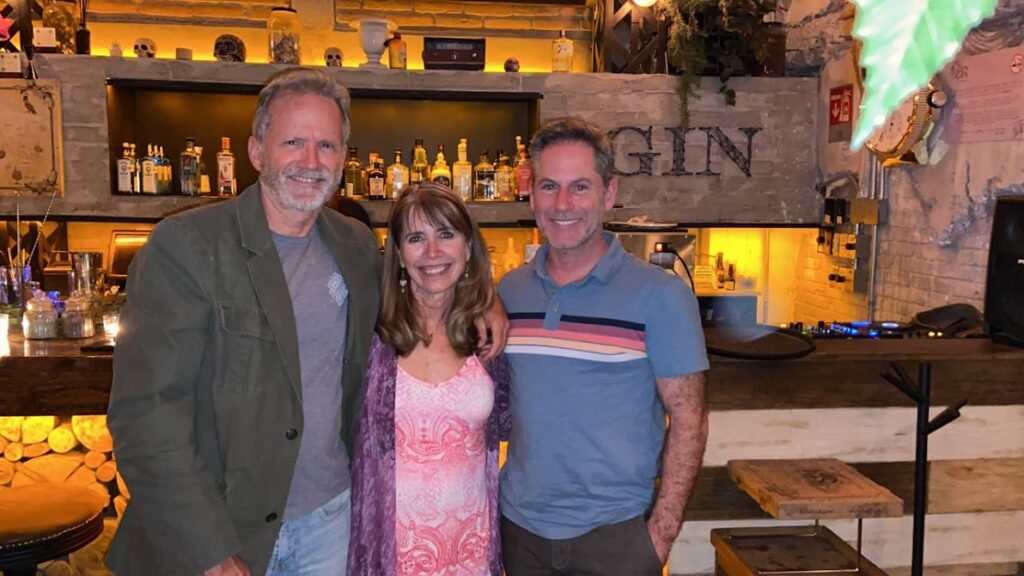 Before heading to Mexico, Chris introduced me via Whatsapp to a couple of his friends, Seth and Nik, he'd known from his Men's group in Bali who were now living in Mexico City.
Seth was able to meet us the first night, right after arriving in Mexico. The restaurant he'd picked out, GinGin, was just a few short blocks from our Condesa hotel.
Seth was very easy to talk to and I took an immediate liking to him. First of all, he actually knew all about Agile coaching (my profession). It's pretty rare for people to have even heard of the profession and Seth could actually explain Agile coaching even better than I could! Impressive!
Secondly, Seth was willing to put up with my yenta-like questions about his love life. He's a cute, recently single guy looking for a smart, independent red-head. I took it on as a personal goal to find him a match. I am VERY serious about my goals, and I really did look for a match for him for the rest of the week.
The closest I got was a red-haired older chiropractor — I did ask him if he had any red-haired daughters, but he said they were half-Peruvian and wouldn't fit the bill.
When I reported back to Seth at the end of the week, he was not discouraged. He had complete faith in me. I told him I'd keep looking. (Plan B is to dye my hair red and find a good plastic surgeon who can make me look 15 years younger.)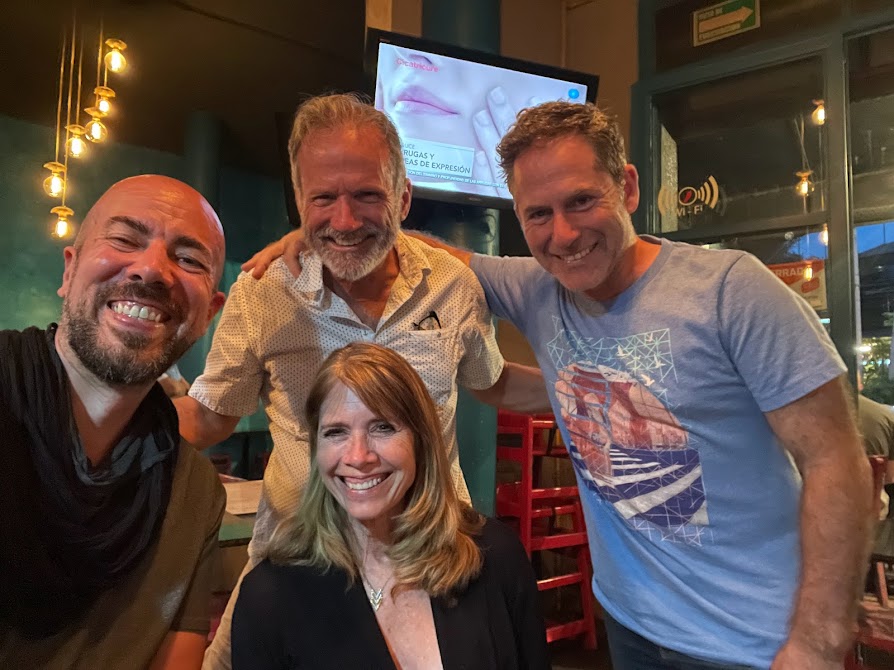 On our final day, we were back in Mexico City, and this time Nik was able to join us, as well. Me and 3 cute guys? Absolutely, a super-fun microadventure for me!
Nik is a life-coach with a popular podcast, LifeAthletics, which is all about using a training framework to find success in life. I'm very interested in coaching and the health and wellness industry, so I immediately subscribed.
Nik and Seth had been to a story-telling event the night before and shared the experience with us. At first, I'd felt a little envious, wishing I could have gone to the event, but was very happy that they shared their stories so it's like I got a private viewing! It was really fun to get to know these guys more personally than I ever would have been able to at a story-telling event.
Like Seth (and Chris), Nik is very articulate, smart, and confident. He talked about the Men's group that they were all a part of and it sounded so interesting that I wished I could be part of it, too. Of course, there are lots of women's groups, but I think being a fly on a wall of a men's group would be much more interesting… probably because men typically act differently when women are around.
I feel really lucky that I was able to have a little peek into "that world" as I watched the banter between Seth, Nik, and Chris. They had this great intellectual energy. I love debates and discussions, and, again these men all were masters of communication.
When I meet people traveling, I'm always a little sad if I think I might never see them again. In this case, though, I know I'll be able to hear Nik on his podcast. And Seth? Well.. he promised to invite me to his wedding once I find his next girlfriend, so.. yeah, I'll definitely see him then!
Full set of Microadventures in Mexico City / San Miguel de Allende:
Please follow and like us: